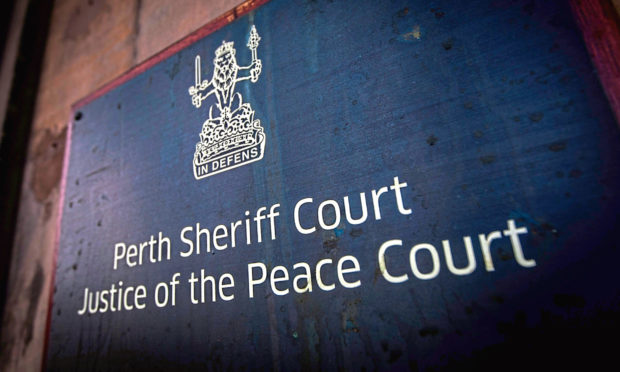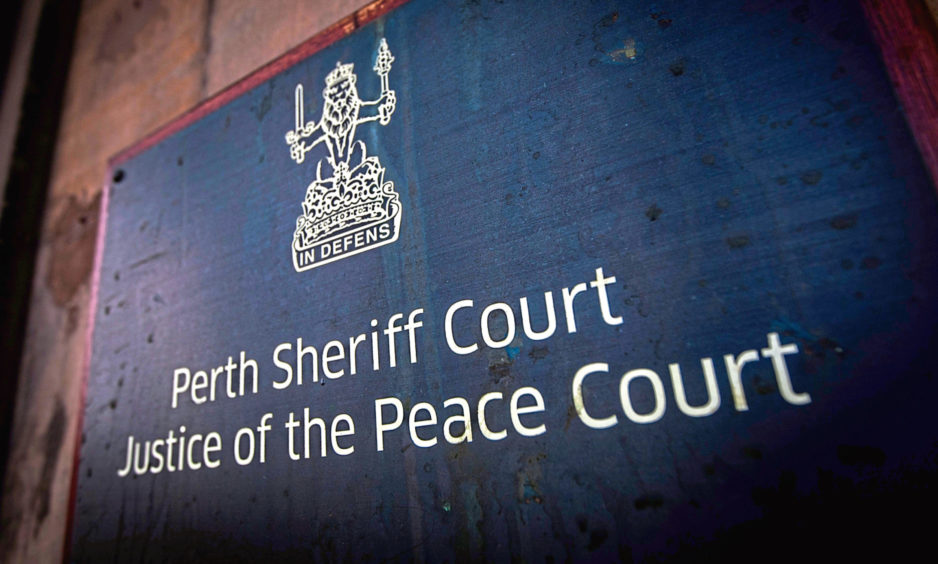 A woman broke a court ban on seeing her husband by storming round to his home and hitting him with a footstool before sitting on him.
Josephine Patterson pushed her husband Stephen until he hit a window ledge and fell over and then she straddled him and scratched his face.
Patterson, of Milnathort, had been banned from seeing her husband after smashing a wine glass over his head and slashing his neck shortly after they got married.
Perth Sheriff Court was told Patterson defied a non-harassment order and turned up at her estranged husband's home on June 7.
The 56-year-old admitted attacking Stephen Patterson in Stanley Crescent, Perth, and breaching the non-harassment order.
Patterson also admitted assaulting PC Michael Coward by kicking him and she was placed under social work supervision for 18 months.
She was warned she had come close to being jailed but a community payback order with 120 hours of unpaid work was imposed instead.
Patterson also walked free from the same court in 2017 despite starting married life with a vicious attack on her new husband.
She cracked a wine glass over his head and slashed his neck with a knife after her husband drunkenly stumbled into her.
The court heard how Mr Patterson was going to bed to avoid confrontation with his wife when he lost his footing, tripped over and landed on her.
Patterson reacted by pushing her husband backwards, causing him to land on the floor on his hands and knees.
He struggled to get back up and before he could she picked up a nearby wine glass and hit him over the head with it leaving fragments lodged in his hair.
Mr Patterson then managed to get to the kitchen to grab a knife to defend himself but he dropped it and she picked it up and held it at his throat.
The court heard as he tried to escape, the knife slashed his neck and left the floor and the walls of their home spattered with blood.
The court was told Patterson and her 63-year-old husband had been married for less than a year when the incident took place on January 9 2017.
In that original case, Patterson was ordered to carry out 200 hours of unpaid work in the community and placed under social work supervision for two years.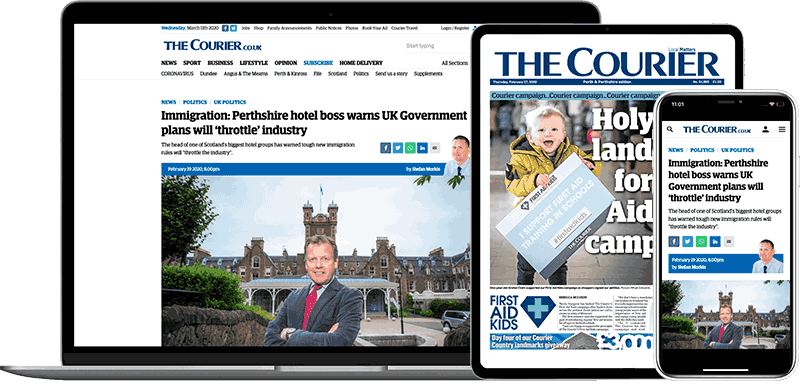 Help support quality local journalism … become a digital subscriber to The Courier
For as little as £5.99 a month you can access all of our content, including Premium articles.
Subscribe