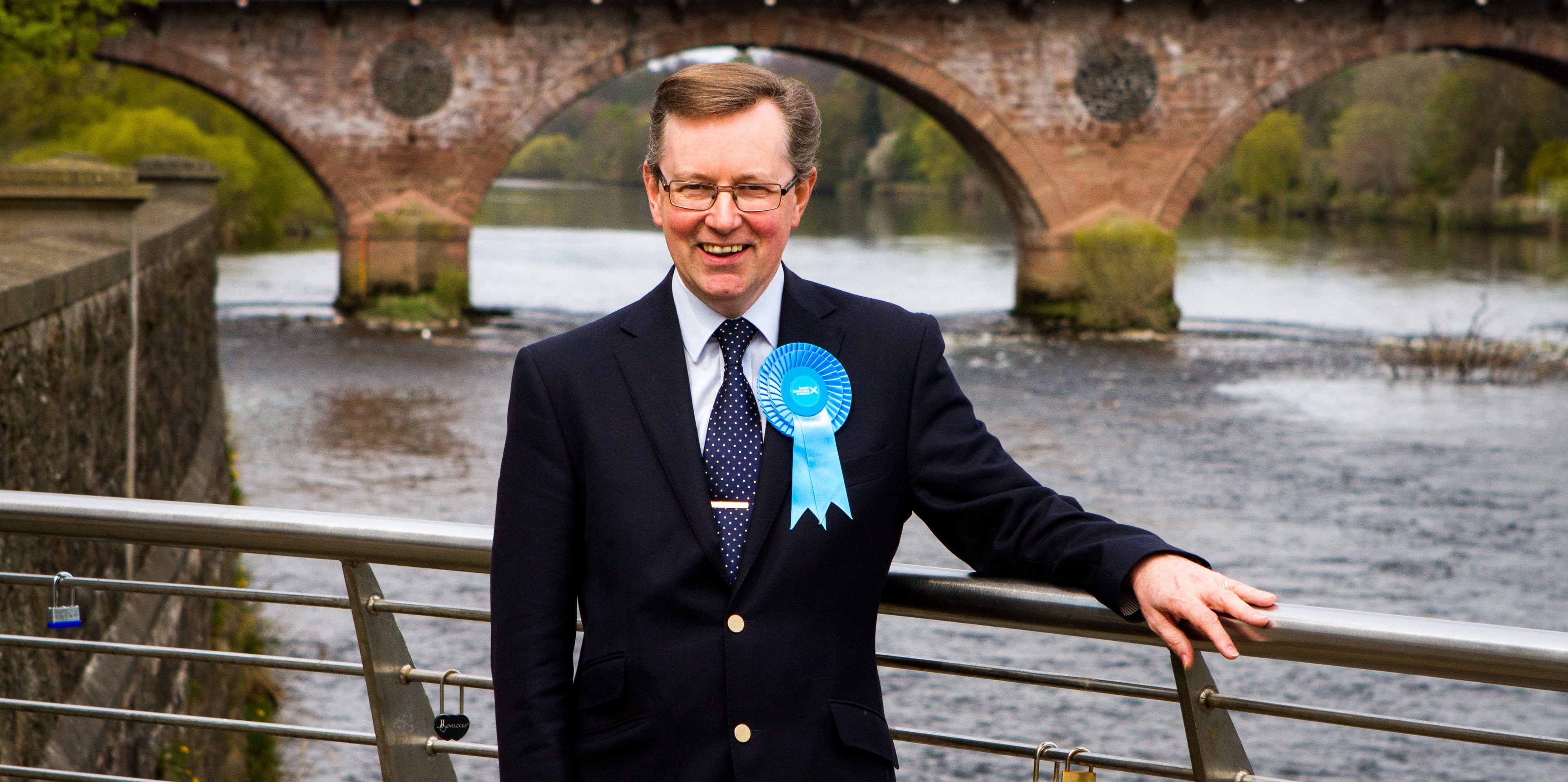 One of Perth's best-known councillors said he is "delighted" to become an MSP and has vowed to fight every corner for his constituents.
Alexander Stewart was one of four Scottish Conservative candidates for Mid Scotland and Fife who were successful in the list vote for Holyrood at the Scottish Election.
He will now join fellow members Liz Smith, Murdo Fraser and Dean Lockhart, in forming the main opposition to the SNP at the Scottish Parliament in Edinburgh.
Mr Stewart, who was the leader of the Conservative group on Perth and Kinross Council and previously served on the joint board of Tayside Police, said the victory was a "fierce fight".
"I more than doubled the Tory vote and am thrilled to have achieved more than a 10% swing from Scottish Labour," he said.
"I went out to as many places in the constituency as I could and had to knock on doors, which included campaigning in the likes of Alloa, Sauchie and Dollar, seven days a week.
"It was a challenge and some of the election hustings were very buoyant, but I got stuck in."
Mr Stewart, who served 13 years as a councillor in Perth and Kinross, said he will be "extremely proud" to serve under Scottish Conservative leader Ruth Davidson, and stressed he will be keen to "hold the SNP to task."
"I am looking forward to the next five years and working with Liz, Murdo and Dean – we were all candidates for Mid Scotland and Fife who made it," he added.
"We are now the main opposition party in Scotland and I will be voicing my opinion on issues not only in Perthshire but in Dunfermline and Stirling.
"Walking around in Perth today was amazing – the amount of people who congratulated me and wished me well. The whole experience has been full on."
Mr Stewart showed his determination to succeed after losing to Pete Wishart in last year's General Election for the Perth and North Perthshire seat.
He summed up the euphoric Scottish Tory feeling on Friday.
"I'll be through in Edinburgh on Monday and will receive training on Tuesday and
Wednesday before taking the oath at the Scottish Parliament on Thursday – it's incredible, but this is what I love," he said.
Mr Fraser said: "What a night this has been for the Scottish Conservatives. Never in our wildest dreams did we expect to do so well, both locally and nationally."
Ms Smith said: "This result demonstrates very clearly that the Conservative message across the whole region resonated with voters."