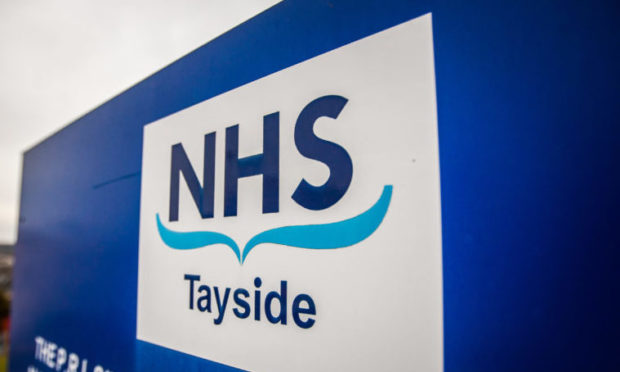 NHS Tayside is lobbying to put Perth and Kinross into a Tier 3 lockdown, The Courier can reveal.
Health chiefs believe the virus will be more manageable if the local authority area is given the same restrictions expected to be imposed on Dundee City Council next week.
This is despite a huge disparity between the two areas, with 212 cases per 100,000 population in Dundee in the last seven days, compared to 73 in Perth and Kinross.
The leader of Perth and Kinross Council Murray Lyle said he will challenge NHS Tayside's proposal during on-going negotiations. A final decision is expected to be made by the Scottish Government later this week, with restrictions due to come into force on Monday.
Mr Lyle said: "I don't want to start a war, but I am very angry about the prospect of us going into Tier 3.
"I don't see why we should be lumped into the same tier, given some of our communities live about 60 miles away from Dundee.
"I just don't think this is appropriate. Perth and Kinross has one of the lowest incidences of coronavirus in the country. Any outbreaks that we have are small and we are handling them comfortably."
Majority of Dundee neighbourhoods are Covid-19 hotspots as figures reveal Tayside and Fife infection rates
Mr Lyle has suggested an alternative plan which would consider restrictions in towns and villages, such as Invergowrie, on the Dundee border.
He has also highlighted the successful work carried out in Perth and Kinross to contain a major outbreak at the 2 Sisters chicken factory in Coupar Angus, which was hailed as "astonishing" by National Clinical Director Jason Leitch.
"Going into Tier 3 would mean some very draconian restrictions and it would have a huge impact on Perth," said Mr Lyle. "We have a lot of rural communities who could be placed in real financial hardship.
"I will be fighting this with every tool in my box," he said. "To be perfectly honest, I am completely livid about this and I have made that clear to everyone involved in the negotiations."
Increasing numbers of asymptomatic positive coronavirus tests in Dundee a 'key cause' for concern
As well as a push from NHS Tayside, The Courier understands the move is being supported by senior politicians at Dundee City Council.
Asked about the situation in Perth and Kinross at her daily briefing, First Minister Nicola Sturgeon stressed that no decision had been taken.
"Councillors in Perth and Kinross may feel aggrieved about NHS Tayside thinking a particular thing," she said. "But Perth and Kinross residents depend on NHS Tayside hospitals and intensive care units, so they cannot be divorced from that wider health ecosystem.
"Nor can they simply be plucked out of Tayside."
She said: "If we have a situation – which we may well get to, if not next week then in the near future, I'm certainly not ruling that out – then these things will all have to be weighed.
"For example, if Perth and Kinross has more pubs open and people from other parts of Tayside come there, then that could exacerbate the situation, and it would be the same hospital beds and ICU beds that would be needed to treat people."
Ms Sturgeon added: "The alternative is a one-size-fits-all across the country and that's not appropriate either."
Crieff Hydro boss and president of Perthshire Chamber of Commerce Stephen Leckie said: "While we understandably worry about all businesses, including our neighbours in Dundee as well as Perth and Kinross, a blanket approach across two areas with differing statistics would be wholly unfair."
He said: "We have been in discussion with Perth and Kinross Council. Environmental health officers have visited more than 600 businesses and premises in Perth and Kinross and have been very happy with the level of compliance.
"We are seeing evidence that our businesses and individuals are demonstrating a high level of compliance, and formerly requested that Perth and Kinross is tiered on supporting Perth and Kinross statistics to avoid a lack of credibility regarding the decision making process around the Tiering system."
Tory MSP for Mid-Scotland and Fife Murdo Fraser described the health board's plan as "ridiculous" and said it could lead to "real financial hardship for hundreds of businesses in the region, including the hospitality sector".
He said: "Tier 3 means restaurants and pubs can open, but not sell alcohol and they will have to close by 6pm. It will put great pressure on businesses already deciding whether to stay open and could lead to them having to lose staff."
Mr Fraser warned: "If this does happen, it will lead to a lot of anger throughout Perth and Kinross. The Scottish Government has said that Covid cases are rising in Dundee, but I understand that is not the case in Perth and Kinross.
"This would be a very harsh move."
A Scottish Government spokesman said: "Decisions on what level local authorities will be in will be based on the most up to date information on prevalence of the virus.
"No decisions have been taken on what level local authorities will be in and any speculation is premature."
A NHS Tayside spokeswoman said: "NHS Tayside's Public Health team, alongside colleagues from Public Health Scotland, continue to monitor closely infection rates of Covid-19 in the Tayside area.
"The number of new cases in the Perth and Kinross area has been increasing in the past couple of weeks and this is cause for concern."
She added: "Public Health is working closely with partner agencies to determine the most appropriate action to support population health at this very challenging time."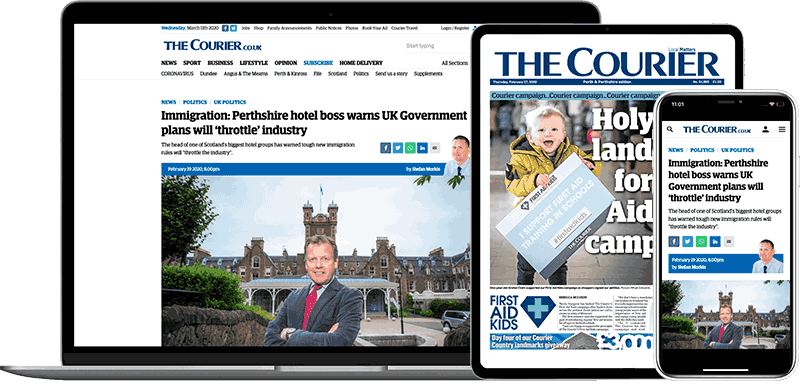 Help support quality local journalism … become a digital subscriber to The Courier
For as little as £5.99 a month you can access all of our content, including Premium articles.
Subscribe