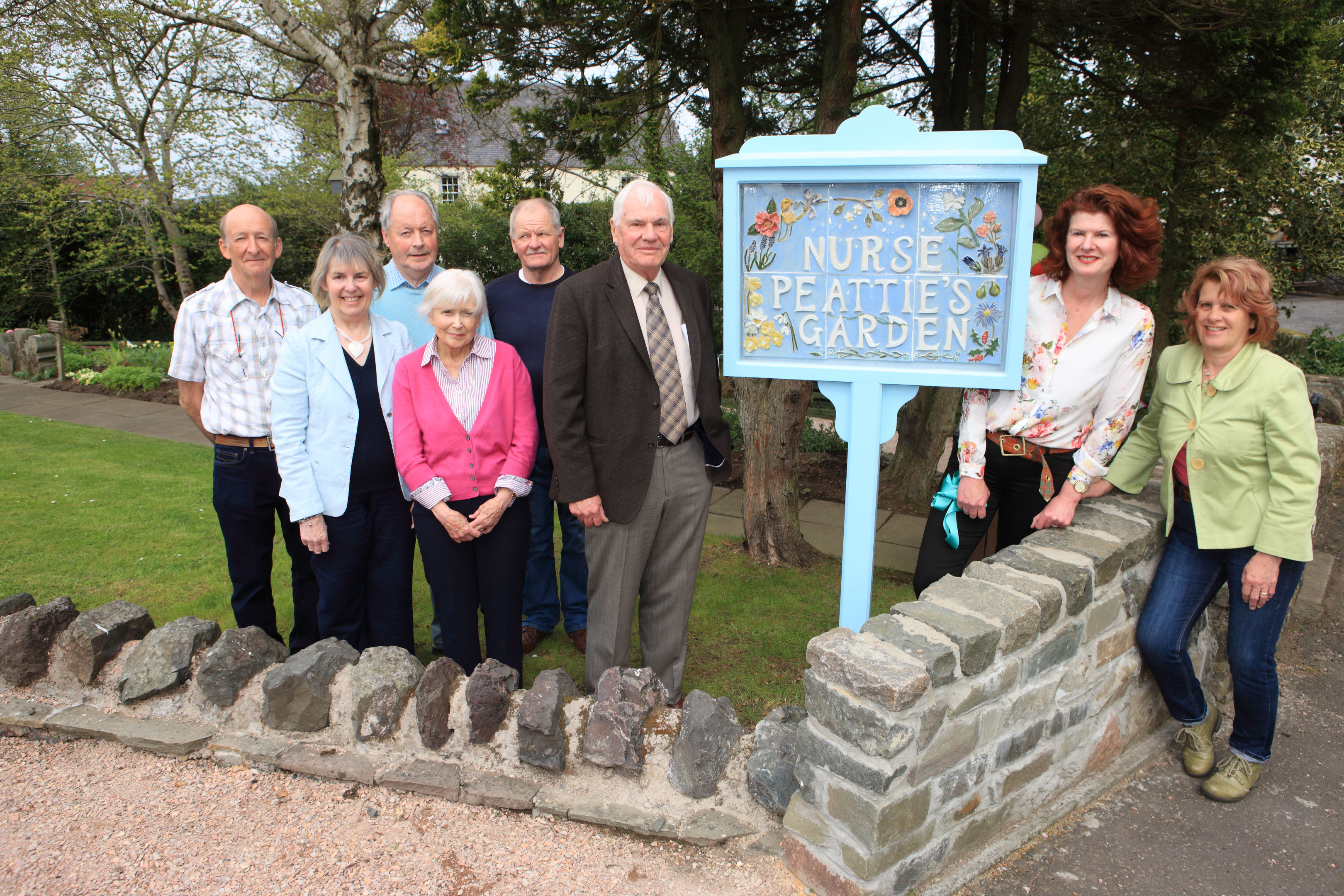 A garden dedicated to a nurse who served a Perthshire community for almost three decades has been rededicated after a revamp.
Elizabeth Peattie was the district nurse for Abernethy from 1936 to 1963 and travelled about the area on her trusty bicycle.
Such was the community's love for Nurse Peattie that in the post-war years they clubbed together and bought her a car.
In May 1966 the village a dedicated garden to her memory. Now, in honour of its 50th anniversary, Abernethy in Bloom has updated the space.
The renovated garden features a new themed planter, as well as some work by a local potter. On Saturday afternoon, representatives of the Queen's Nursing Institute Scotland cut the ribbon to officially reopen the garden.
Among those present were a number of Nurse Peattie's former patients.
One man, who did not want to be named, was delivered by Nurse Peattie and was nursed by her following a bout of diphtheria two years later.
Now 83, he said: "I had brothers who were the first set of twins that she delivered and one was given Peattie as a middle name because of all the dedication she had shown in looking after them and my mother.
"She was held in high respect because she had a very big area to cover with a lot of hill farms to go to, first by bike and then in the car that the people of Abernethy bought for her after the war — it was a big thing for the village to raise at that time.
"She treated everyone the same, it didn't matter if they were the tinkers in their tent or the toffs in their big house."
Caroline Boyle, of Abernethy in Bloom, said: "This has been a real village effort, with the help and support of local businesses Branston, Binn, FSEW Ltd and Jamesfield Garden Centre and the green team at Perth and Kinross Council.
"The garden now has new fencing, new walling, new gravel, new compost, and has been replanted with bulbs, shrubs and trees.
"Various features – a bicycle and nurse's bag planter – evoke Nurse Peattie and a new sign made by a team of local ceramicist and joiner has added colour."
Nurse Peattie was born in Crieff and educated and qualified in Glasgow. Abernethy in Bloom is appealing for anyone who may have a photograph of her to come forward so they can display it in the garden.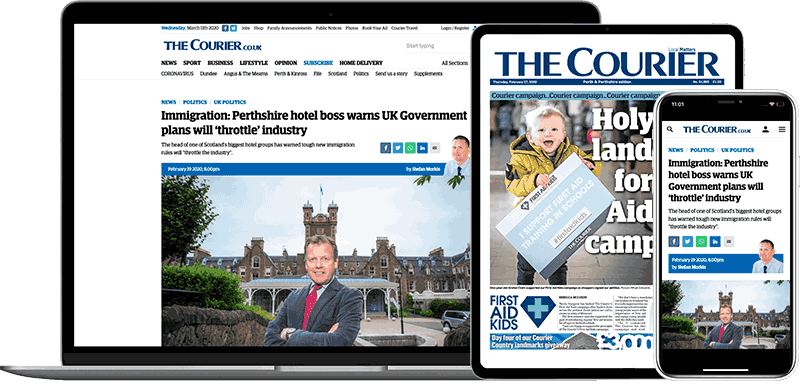 Help support quality local journalism … become a digital subscriber to The Courier
For as little as £5.99 a month you can access all of our content, including Premium articles.
Subscribe