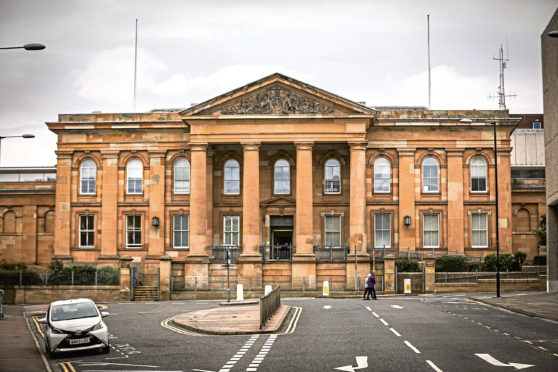 A retired Tayside toy store owner who abused young girls more than 50 years ago was jailed for 16 months on Wednesday.
Kenneth Guild, 82, is behind bars after a sheriff told him he had ruined the lives of a number of people.
The pensioner, who entered the dock at Dundee Sheriff Court with the aid of a stick, admitted abusing a child more than 50 years ago.
He also admitted abusing a second girl nearly 40 years ago and has been placed on the sex offenders register for 10 years.
Sheriff Tom Hughes told Guild: "These are serious matters. You caused considerable difficulty for the young people at the time.
"You caused difficulties to others around you and that has obviously greatly affected their whole lives.
"It is unfortunate that these cases take so long to come to court, but people involved in these offences will always have to face the consequences for it – no matter their age. A custodial sentence is inevitable."
Guild claimed he could not remember exactly what he had done but had known it was wrong and admitted carrying out abuse which dated as far back as January 1 1966.
The court was told the pensioner – who was 27 when the offences began –admitted it when confronted by his victims' families.
The girls were aged between six and 10 when they were abused but did not report what had happened until decades later.
Depute fiscal Eilidh Robertson told the court: "He is 82, retired and has no previous convictions. The first complainer recalls being abused on three occasions.
"She estimates she was around 10, but other evidence suggests she was as young as six and it took place between 1966 and 1971.
"On one occasion he drove her home, parked and turned off the engine."
She said he then exposed himself without saying anything to her.
His victim asked to go home "as she knew it was wrong" and he drove her there while still exposed.
The court heard he abused her again while she was at his home by crawling into a bed behind her and touching her while he was "grunting".
He then stopped off in the park again as he drove her home and carried out the same act as before.
Ms Robertson told the court the girl was terrified.
The second girl said she could not remember why she was in Guild's car when he carried out a sex act but it may have been to visit the model shop he ran in the Perth area.
Ms Robertson said: "She did not know what he was doing, but she knew it was wrong. She was frightened."
Ms Robertson said the matter eventually came to light around five years ago, but was not initially reported to the police.
In 2019, one of the victims came face-to-face with Guild and that led to it finally being reported.
He was then confronted on the matter by his wife and daughter, and initially claimed he could not remember anything. He subsequently admitted the abuse.
He said: "Something did happen. It was just some petting. I did something I can't remember."
Guild, of Cluny Court, Blairgowrie, admitted two charges of lewd and libidinous behaviour in Perth.
The first was between 1966 and 1971, while the second was between 1981 and 1983.