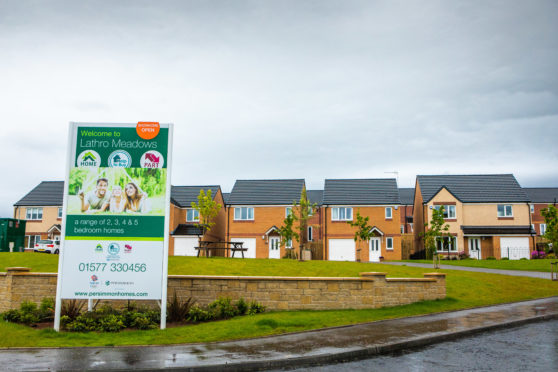 Construction firm Persimmon Homes has blamed residents using "excessive wet wipes" for drainage problems that have plagued a new Kinross-shire housing estate for more than a year.
The comment was made by a company representative during a visit to the troubled Lathro Meadows site by local SNP MP John Nicholson and councillor Richard Watters.
The remark has angered residents who claim the drains at the sprawling estate are unable to cope, leaving a strong smell of sewage in the air.
Persimmon recently appealed to Scottish Ministers after its bid to add another 169 properties was rejected by councillors.
Mr Nicholson visited the estate to discuss complaints about flooding. He tweeted: "Overflowing drains? Developer Persimmon's representative on site said it was because residents were using excessive wet wipes. Yes, you read that correctly."
The MP for Ochil and South Perthshire told The Courier: "It's absurd and deeply offensive for the developers to blame the residents for flooding problems.
"This is an ongoing problem and residents are rightly angry that there is still no solution."
He said: "I will continue to fight alongside my SNP council colleagues to get this issue resolved on their behalf."
Asked about the "wet wipes" comment, a spokeswoman for Persimmon said: "Persimmon Homes continue to undertake a programme of works which will secure adoption of the drainage network on the development by Scottish Water.
"We apologise for the inconvenience caused to our clients and remain committed to concluding all works at the earliest opportunity."
Problems were flagged up in September last year, when specialist drain cleaners became a regular sight on the estate.
Ken Whitcombe, spokesman for the Lathro Action Group – formed three years ago in response to concerns about the site – said: "It's a joke. There are serious problems with the drainage system at Lathro."
The estate has been beset by problems since before construction.
Last year, Persimmon Homes notified homeowners  that their properties may not be properly fire-proofed.
In the same month the company was fined £1,000 by Perth and Kinross Council over a breach of condition relating to tree protection on the site.
The local authority was also forced to fence off streets at the estate, where homes start at £150,000, because they had been built without proper consent.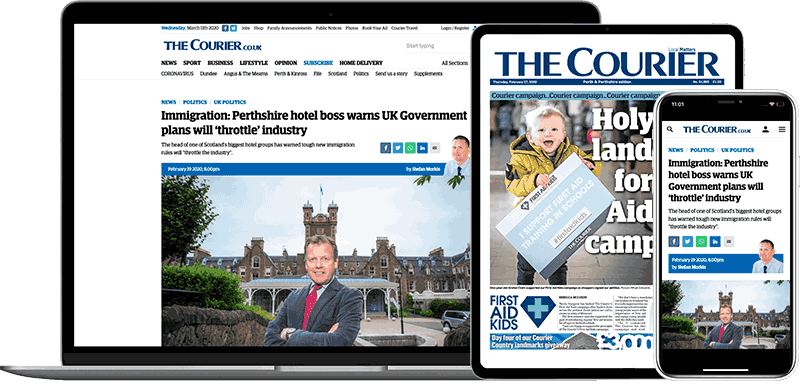 Help support quality local journalism … become a digital subscriber to The Courier
For as little as £5.99 a month you can access all of our content, including Premium articles.
Subscribe