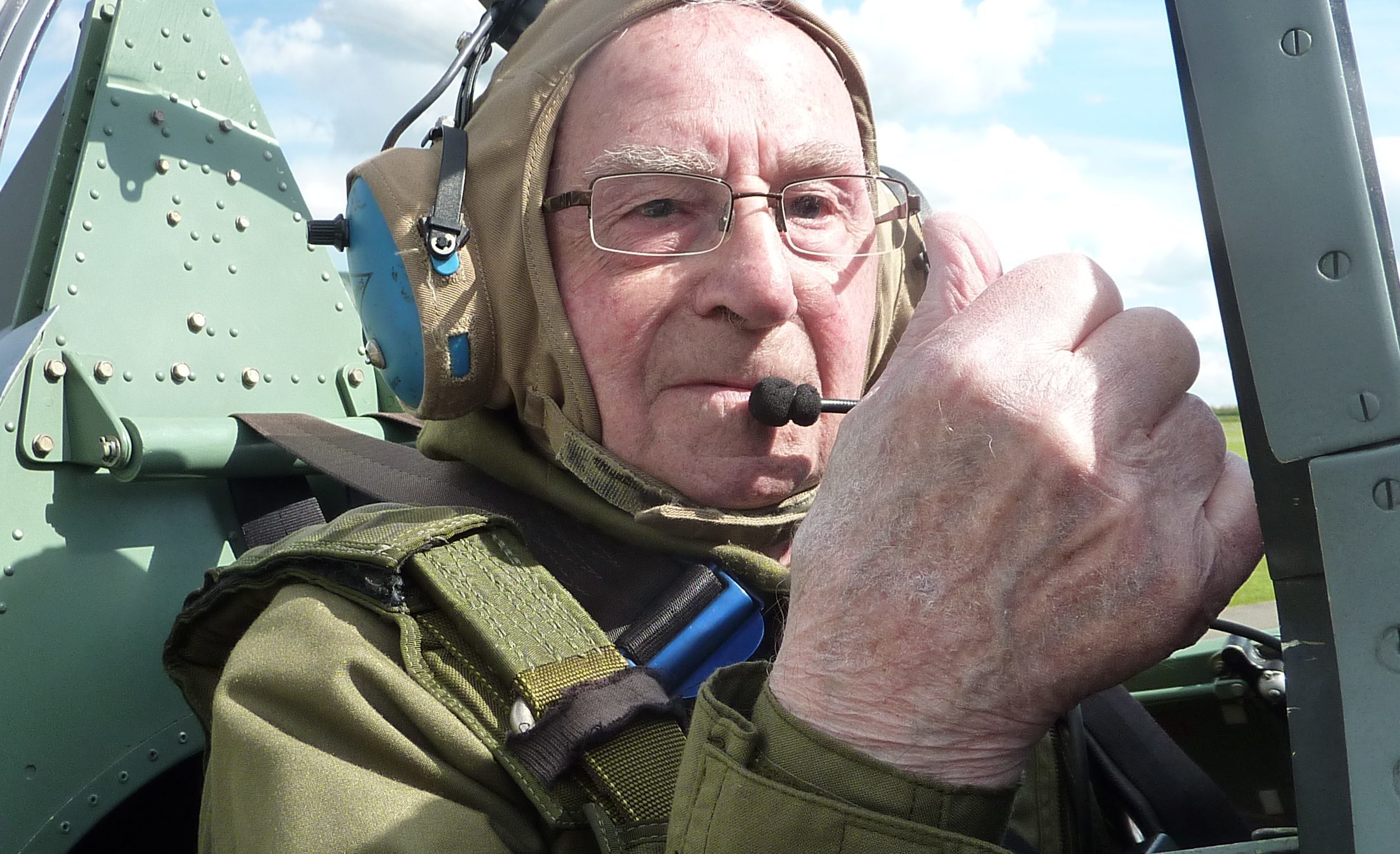 A Perth pensioner has fulfilled his "life's dream" after performing a loop-the-loop in a World War II spitfire, proving it's never too late to start a bucket-list.
Daniel Gannon, 93, from Perth, made the long journey down to Duxford Airfield in Cambridge last week accompanied by his son, Dan Christie and two of his daughters, Diane McGillvray and Syvlia Gannon.
He said: "It's been my life's dream to fly in a spitfire. I never thought I'd ever get the chance."
Being only 16 when war broke out, he used to go to the cinema and watch the spitfires on the war films and it was there his dream took shape.
Mr Gannon joined the Royal Army Service Corps, as a driver in 1942 and served in North Africa, moving up through Italy.
He didn't see any spitfires during this time, but did see one American fighter plane in Africa.
He was stationed near Monte Cassino in 1944 and remembers seeing the flashing of the guns all night.
He said: "Our job there was to bring civilians back to safety in our trucks.
"We were mainly there to carry food and ammunition."
He was eventually demobbed at Cattrick in 1946 and went home to Perth to join Alexander buses where he worked as a bus driver until he retired in 1984.
The great grandfather is planning to tick off a few more things from his bucket list including a wing walk, a zip wire and a tandem skydive.
He's keen to do them all before he "gets too old".
Talking immediately after the Spitfire flight, dare-devil Mr Gannon said: "That was fantastic, can I do it again.
"I really liked the loop-the-loop, especially the feel of the G-force on the way back down."
Mr Gannon has put his longevity down simply to "good luck".
H booked his flight through Historic Flying Ltd.
The Spitfire was Tr.9 G-CCCA a restored two-seat fighter that was last operational in May 1945.