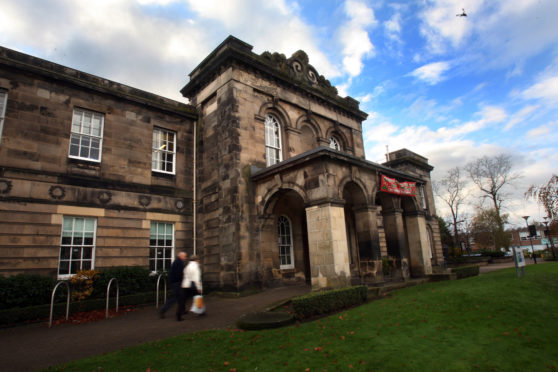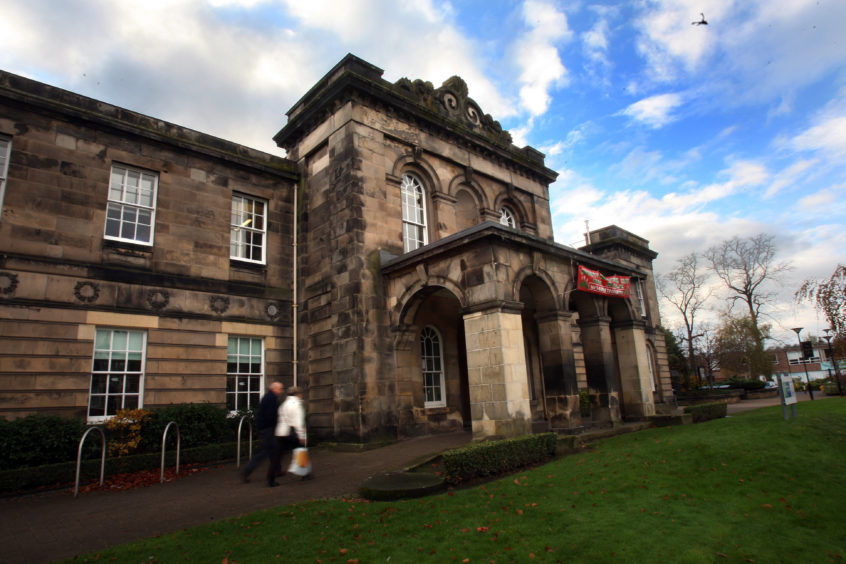 Specialist crews are being drafted in to repair flood damage at the historic AK Bell Library in Perth.
Stacks of books were ruined when water seeped into the building's basement during a torrential downpour in August.
Books among items damaged at AK Bell Library during overnight heavy rainfall
An assessment of the downstairs area has ruled that the repairs needed are much more extensive than first thought.
Perth and Kinross Council has signed a £43,700 deal with Aberuthven-based Alliance Preservation Scotland to carry out the work. The firm is a specialist in basement waterproofing.
A spokesman for Culture Perth and Kinross, which operates the region's libraries, said: "Due to the extreme weather event that occurred during the night of August 11, a high volume of rainwater entered the building that caused flooding throughout the AK Bell Library basement."
He said: "Although there was extensive flooding at the time, the recovery process resulted in minimal disruption to library services.
"Although there was some damage to flooring and electrical wiring, the upcoming works will upgrade the drainage systems in the lower ground floor to prevent any future flood damage.
"Unfortunately, as this requires installing drainage channels beneath the flooring, this will cause some short term disruption as the works are carried out, resulting in a temporary suspension of some services."
He said the click-and-collect service, which was housed in the basement, will be suspended for four weeks from November 17.
"The AK Bell Library will remain open to the public for browsing, borrowing and other services during this period.
"The library service will be offering several alternative ways for click and collect customers to continue borrowing books in Perth."
The building reopened in July with increased hygiene and distancing measures in place.
Safety procedures included a three-day quarantine for all returned books.
Perth Leisure Pool was also hit during the same downpour in August.
Its pump room was left under 16ft of water, causing £500,000 worth of damage.
The pool will now be out of action until September next year.