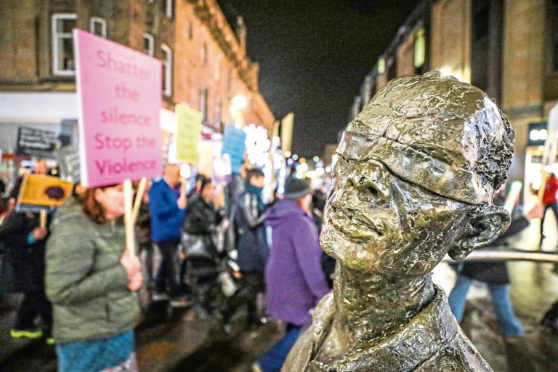 Charities are calling for a complete block on lap dancing bars and sex clubs in Perth and Kinross.
A crucial vote next week will decide whether or not sexual entertainment venues (SEVs) will be allowed to open anywhere in the area.
Although the region has no such establishments, it will be a chance for council chiefs to set down licensing regulations and limit the number of premises allowed.
'We are doing nothing wrong': Dancers stage counter-protest at demonstration against Fife strip club
Local charities concerned with violence against women are now urging Perth and Kinross Council to set that limit at zero.
The Rape and Sexual Abuse Centre Perth and Kinross (RASAC P&K) and the area's Violence Against Women Partnership took part in a consultation on the proposed licensing change which showed a majority (67%) wanted no such clubs at all.
The groups, which are involved in Perth's annual Reclaim The Night demonstrations, fear it could send out a troubling message and lead to an increase in crime.
In their response, a spokesperson for RASAC P&K said these venues were a form of sexual exploitation and violence against women. "We would support the capped number to be at naught in line with a zero tolerance to such offences," she said. "We consider that anything more than this would legitimize this form of exploitation."
She added: "To allow an SEV to operate in our community would directly contradict and challenge Equally Safe, Scotland's strategy for preventing and eradicating violence against women and girls where it clearly defines such activities as a form of violence against women.
"To allow an SEV to operate in our community would normalise and even promote the idea that women's bodies are a commodity to be bought and sold.
"The licensing of these venues would also negatively impact on Perth and Kinross as a community. Research indicates a link between SEVs and organised crime – including human trafficking and prostitution – an increase in other forms of both violent and non-violent crime, antisocial behaviour and also links to a reduction in the public's sense of safety."
A spokesperson for the Perth and Kinross Violence Against Women Partnership added: "Not to require SEVs to be licensed and not to set the number of licences at zero would effectively be supporting violence against women.
"To allow establishment of SEVs in Perth and Kinross would, on the contrary, be a very visible statement of support of behaviour which exploits and disrespects women."
If the licensing committee decides to set a limit at above zero, they have been urged to consider high quality CCTV and restrictions on opening hours and advertising.
A report due to go before councillors states that refusing to licence such venues would allow them to operate without any requirements.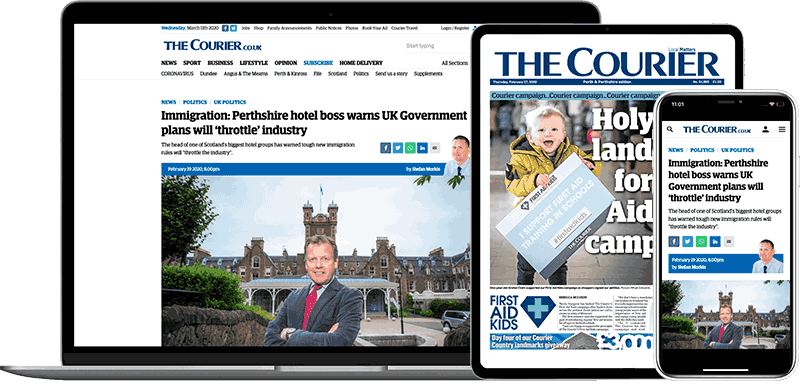 Help support quality local journalism … become a digital subscriber to The Courier
For as little as £5.99 a month you can access all of our content, including Premium articles.
Subscribe