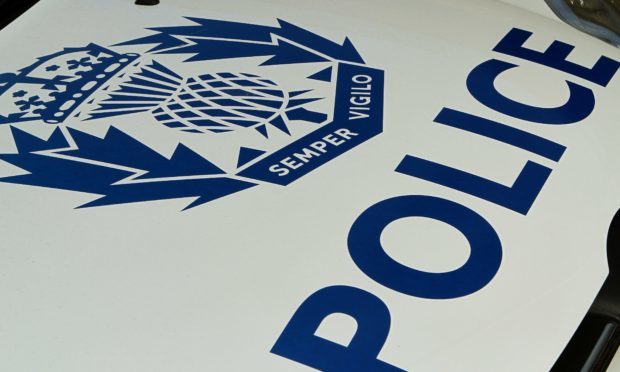 Fraudsters conned a Perthshire woman out of more than £110,000 in an elaborate, targeted scam that used an "insidious" Caller ID trick and personal information gleaned from a close family friend.
The victim was persuaded to put her savings into a "safe account" after receiving a phone call from what she thought was her bank. The caller claimed there was a security problem related to one of her accounts.
Police Scotland said it was particularly concerned that in this case, crooks used a phone number "spoofing" system to help disguise themselves.
And it emerged they had earlier obtained ample amounts of personal details about the victim from a family friend.
Cyber crime fear as Crieff OAP cheated out of £40k in Amazon Prime scam
A force spokesman said: "This one was particularly devious.
"The number he was calling from appeared to be the genuine phone number of the bank's customer service line.
"Also, the scammer knew lots of personal and private information about the victim, her accounts, her local branch and even the names of staff members there."
The victim was "naturally dubious" to begin with, police said. "However, when provided with her personnel information, she was persuaded the caller was genuine.
"He then managed to convince her to transfer money out of her accounts and into a 'safe account'. Unfortunately, this was a false account used to steal her money."
The spokesman said: "On further investigation some time later, the complainer discovered that the scammer had managed to obtain the unwitting family member who had been contacted earlier."
He said: "A well planned, convincing, targeted scam like this is very difficult to defend against.
"Our advice would be to end any call you receive of this nature and contact your bank yourself to ask if there are, indeed, any issues with your account. If you received the call on a landline, call the bank on a mobile and vice versa."
No bank will ever ask to transfer money between accounts over the phone, he said.
Cases of fraud and cyber crime have rocketed across Tayside during lockdown.
The rate of incidents in Perth and Kinross soared by more than 140% between April and September, while Dundee and Angus also reported significant increases.
In one notable case, a Crieff woman in her 80s was cheated out of £40,000 after being persuaded to part with her bank details. She had been told she was due a refund from Amazon Prime.
The pensioner was also convinced to buy hundreds of pounds worth of Google gift cards and then give their details to the scammers. The case is still under investigation.
Local SNP MP Pete Wishart said: "What is particularly troubling about this case is the detail to which the scammers have gone to in order to obtain information about this lady."
He urged people to take heed of police safety advice and share it with family and friends.