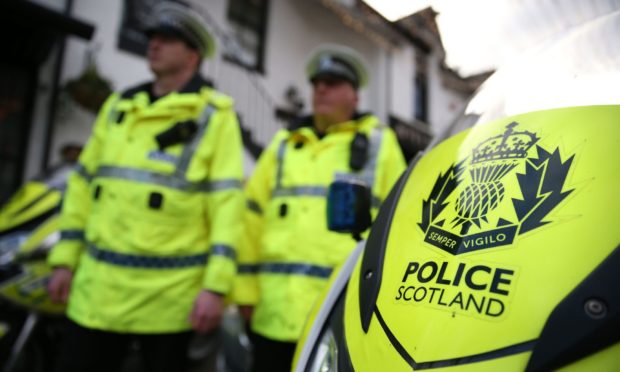 A Perth councillor has requested a "deeper dive" into police stop and searches in Perth and Kinross.
Between April and September, officers conducted 396 stop searches in the region.
Police revealed the figures as part of their quarterly review at this week's housing and communities meeting with Perth and Kinross councillors.
Officers said items including weapons and drugs were recovered during 159 of the searches, leading to a success rate of a fraction over 40%.
Both figures are almost half the numbers recorded in Dundee over the same period and around double the numbers in Angus.
Police say officers will explain before any search why they have stopped an individual and what they are looking for.
After the search officers will provide the individual with a receipt, which contains information about their rights and how they can access a copy of their stop and search record.
However city centre councillor Peter Barrett has asked for more in-depth details about how regularly each officer is stopping and searching suspects and what grounds are most being relied upon.
Mr Barrett said that while he was not aware of any particular issues was making the request in the interests of transparency and accountability.
The Liberal Democrat said: "Stop and search is something that we don't seem to have probed for some time.
"We get figures for Perth and Kinross with comparisons to Dundee and Angus but it unfortunately ends there.
"I think it would be useful if we could have information regarding how many complaints were raised in response to stop and search and how many receipts were issued following each stop and search.
"Also can we get any reassurance that there isn't any disproportionate use of stop and search by individual constables or if there isn't an overreliance on specific reasonable grounds for conducting the stop and search.
"I wondered if we could have that deeper dive [in January]."
Police said that they would consider the request and a senior officer told Mr Barrett stop and search remains under the microscope at national level.
Superintendent Elaine Logue explained they monitor the activity as well as the results to ensure it is proportionate and to ensure processes are followed.
"Across Tayside we have no issues in terms of how we use stop and search.
"It is one of our many tools and I am confident that we have processes in place that it's used appropriately."