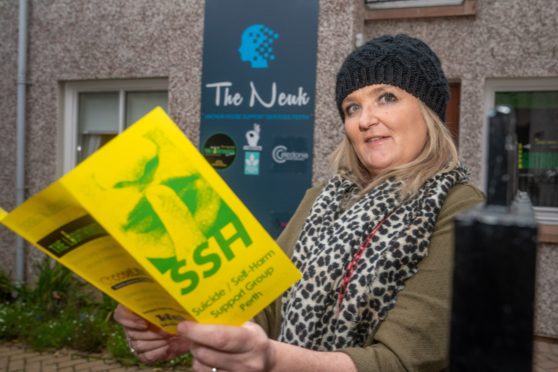 A support group for families affected by suicide and self harm has been relaunched in Perth.
The Suicide and Self Harm (SSH) group was initially set up in 2015 by Perth women Tracy Swan and Kirstie Howell but circumstances meant it was put into hiatus.
With self harm and suicide continuing to be prevalent – particularly amid the Covid-19 pandemic – Tracy decided to relaunch the group.
It aims to provide support for relatives of people struggling with their mental health.
Tracy said: "The SSH group will be starting up again to support parents or carers who have lost a child or other family member by suicide and supporting those who care for someone who self harms.
"As self harm and suicide continues to be on the rise, it's time to get support group up and running for families and carers who have lost someone to suicide, or care for a self harmer.
"By giving support, it means listening to how each other is coping and relating to issues no one else would ever understand."
Tracy has worked hard to increase mental health support and awareness following the suicide of her daughter, Jodie in May 2013.
She fought a seven-year battle to get justice for Jodie after she took her own life while at Murray Royal Hospital.
She later paid tribute to Sheriff Lindsay Foulis, who imposed a £120,000 fine on NHS Tayside after the health board admitted criminal responsibility over Jodie's death.
Tracy also set up mental health charity, the Lighthouse for Perth, which provides support for people struggling with their mental health.
She said: "I did this for my daughter Jodie as she felt a safe space for those in a crisis of self harm and feeling suicidal was needed."
Tracy now wants to focus on the relaunch of the SSH group, having noticed a lack of support for families.
She said: "The loss of my daughter Jodie has affected me and my family, and my mental health isn't in a good place at times.
"The Lighthouse for Perth is running successfully, and so it's now time for me to step back and focus on the families. Supporting each other is important."
Based at The Neuk – alongside the Lighthouse for Perth and other mental health organisations – the SSH group will hold its first meeting on November 19, with meetings being held on a weekly basis.
Anyone who wishes to be a part of the group can email Tracy on Tracy.selfharm@hotmail.com to share their interest.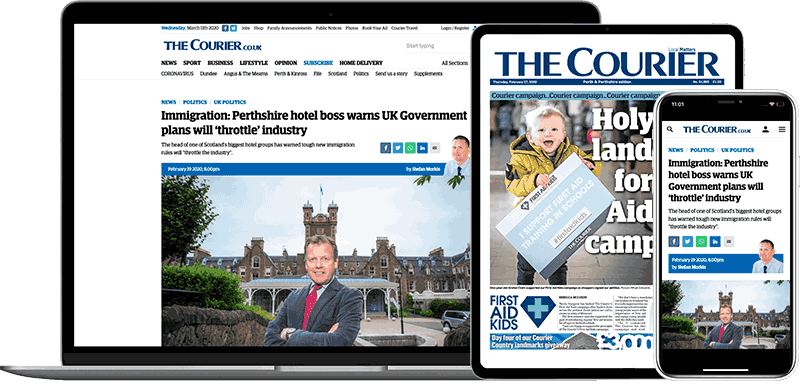 Help support quality local journalism … become a digital subscriber to The Courier
For as little as £5.99 a month you can access all of our content, including Premium articles.
Subscribe