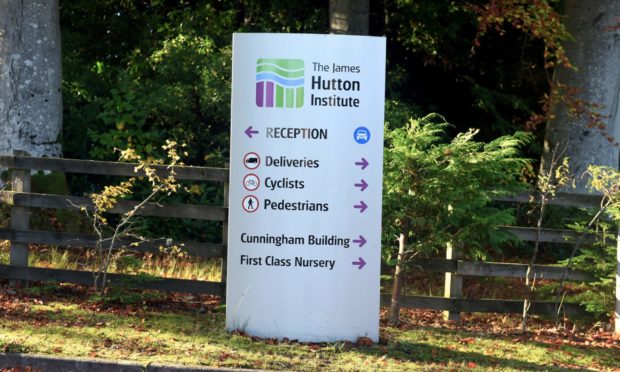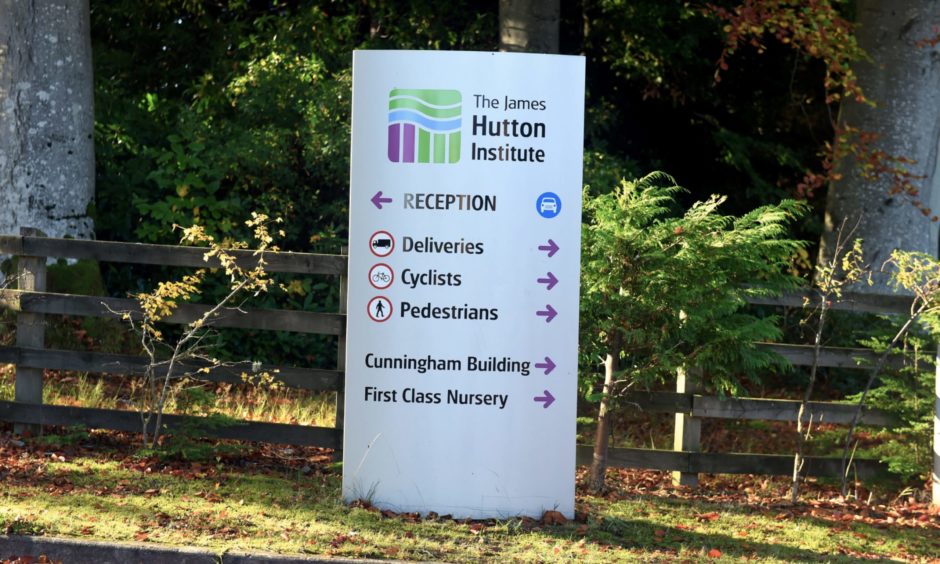 Blueprints for a multi-million pound expansion at a Tayside research institute have been recommended for approval, with finalised funding potentially not far behind.
The James Hutton Institute (JHI) in Invergowrie could soon have its ambitious plans for an International Barley Hub and Advanced Plant Growth Centre granted planning permission, as councillors will vote on the plans on Wednesday.
As much as £45m of Tay Cities Deal funding could follow in a double dose of good news, should the proposals be granted permission as recommended by planning officers.
The plans will also see some redevelopment and building work at farm buildings in the JHI's complex, including building new units and roads.
JHI CEO Professor Colin Campbell thanked the team who have helped plan for the expansion.
He said: "We are very pleased with the progress of our planning application and this will help maintain the momentum of our design and development for the International Barley Hub and Advanced Plant Growth Centre and ensure we are ready for an immediate start to our Tay Cities Deal projects when the Deal is signed."
Should permission be granted, receiving Tay Cities funding would be one of the final pieces of the puzzle for management looking to scale up the institute's work.
Project leaders say the barley hub will provide them with a "unique platform" to translate its barley research into economic benefits for the food, brewing and whisky industries, while also becoming an internationally recognised training and development centre.
The plant growth centre will help the institute develop its vertical farming technology.
In September, The Courier reported the multi-million investment could be in jeopardy if Tay Cities deal cash is not handed over in the next five years, due to it becoming outdated compared to future technology and unviable to increasing construction costs.
Fears for future of Care of Gowrie science facility due to Tay Cities delay
However, Perth and North Perthshire MP Pete Wishart said getting the Tay Cities Deal funding over the line could be achieved in just weeks.
The SNP MP said: "We are really close to getting this signed. We're working with the Scotland Office and we're trying to re-profile the deal to get ten years instead of 15.
"Getting the money would be a big relief and and we're hoping it will be approved, with the reprofiling, very soon."
A UK Government spokesperson said: "The UK Government is working with partners to sign the Tay Cities Deal as soon as possible.
"We are in the process of finalising the details of our £150 million investment, which includes £45 million for James Hutton Institute projects.
"This will bring a huge, long-term boost to the area's economy."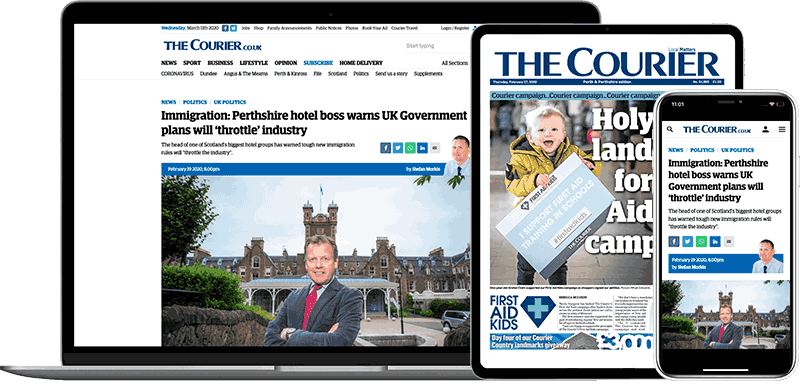 Help support quality local journalism … become a digital subscriber to The Courier
For as little as £5.99 a month you can access all of our content, including Premium articles.
Subscribe