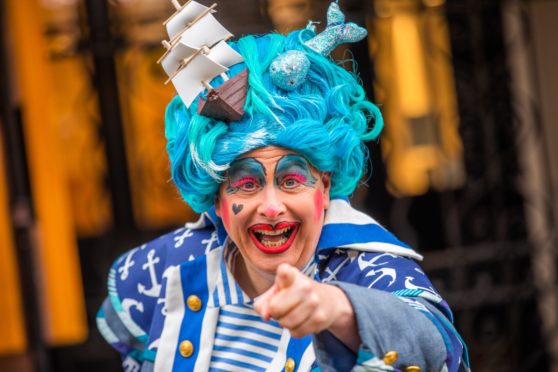 Tightening Tier 3 restrictions have scuppered plans to have in-person audiences at Perth Theatre's radically redesigned Christmas show.
The ambitious promenade-style event, which was announced by panto dame, writer and director Barrie Hunter last week, would have seen small groups of audience members led on a tour of the recently revamped venue, meeting a variety of colourful characters along the way.
But as a result of Perth and Kinross's contentious move into level three, organisers have conceded that the live show will now go ahead without an physical audience.
Panto star is saving Christmas with Covid-safe Perth Theatre show
The performance, titled Oh Yes We Are! A Quest for Long Lost Light and Laughter, will be streamed live on video-conferencing app Zoom, so families can still watch from the comfort of their homes.
Lu Kemp, Perth Theatre's artistic director said: "We pulled out all the stops to create a panto that was safe and enjoyable for live audiences, and were ever optimistic that circumstances would allow us to deliver it.
"We have to prioritise staff, audience and cast safety and work within restrictions to help suppress the virus, so it is with great sadness that we've taken the decision not to go ahead with the in-person shows."
She said: "We are, however, really excited about the totally brilliant live interactive online panto that we're creating.
"It was always the plan to do an online version, so the team has been working on this for months now and it's going to be great."
Ms Kemp said families watching at home will still be able to boo baddies, cheer the hero and banter with the dame, as well as sing along with the songs.
"They'll even be able to share the fun with friends in their different households and family across the world if they book the same performance," she said "And everyone will be a part of our warm online audience."
She added: "What's special about the live interactive broadcast is that we can spread the joy of Perth Theatre panto far and wide this Christmas – it's something that we all need, and we really hope that our audiences will get behind us – no pun intended – and come along to the show in their virtual numbers. We all need a bit of panto spirit this season."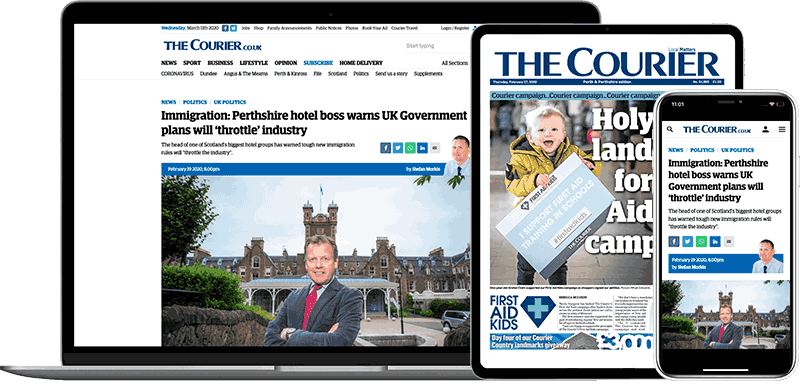 Help support quality local journalism … become a digital subscriber to The Courier
For as little as £5.99 a month you can access all of our content, including Premium articles.
Subscribe