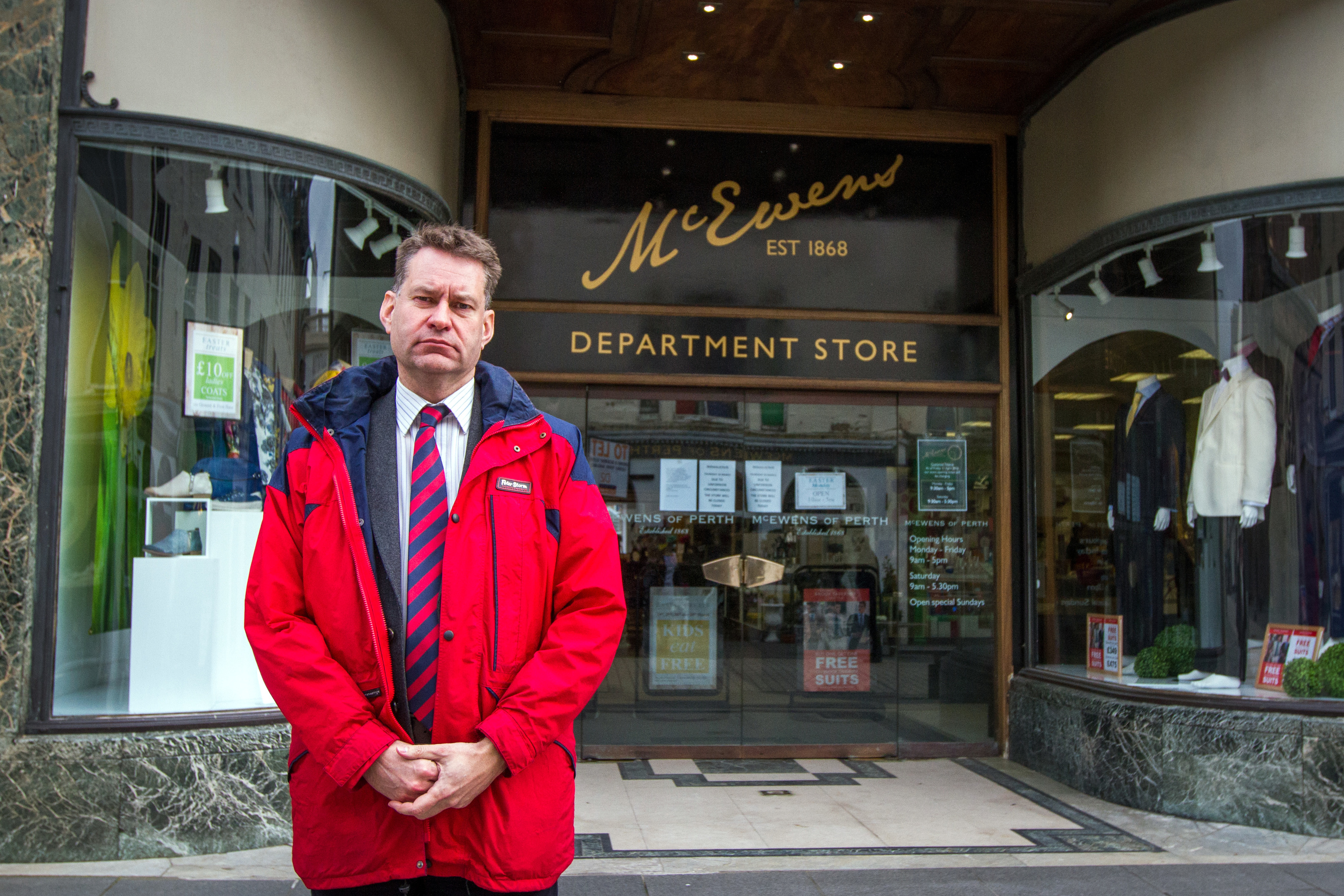 Conservative politicians have been accused of playing "divisive political games" as a fresh row erupts over the future of Perth city centre.
Tory MSPs put the boot in after depute first minister John Swinney and SNP MP Pete Wishart called a public meeting to debate challenges facing retailers following the shock departure of McEwens.
The meeting will be held in the city's Royal George Hotel on Monday, May 23.
Murdo Fraser, Conservative MSP for Mid Scoland and Fife said the talks come a month after he chaired a similar seminar at the same venue and said the SNP's "copycat tactics reek of desperation, rather than a level headed approach to solving problems in Perth."
Urging traders to attend the meeting, he added: "Perth and Kinross Council has failed to deliver a proper retail plan for Perth for a number of years and it is high time they listened to those at the coal face."
Mr Wishart hit back at the comments: "This is simply more hyperbole from the Tories who have done nothing but play divisive political games with the future of our city centre," he said.
"The issues in our city centre are simply far too important for that. This is an event that has been put together by the local MP and MSP and we invite as many retailers as possible to come along."
Mr Swinney added: "The meeting which has been called for next week has two main objectives. The first, which is by far the most important, is to build on the work that is continuously ongoing with the council and its partners to improve the retail and commercial environment in Perth and draw out collective and broad based improvements which can be added into this programme of priorities.
"This second is my – and I'm sure many other people's ambition – to draw a line under the febrile and now near hysterical politicisation of this very important issue by local Conservative politicians.
"It is sad to see their reaction to this meeting, which is essentially a constructive and positive retail focussed discussion forum designed to deliver action. I would urge Conservatives to stop playing pathetic political games and roll up their sleeves like the rest of us to build success for Perth."
Fashion designer Kairen Ruse, whose Blues and Brown's business on South Street was targeted by vandals this weekend, has also urged fellow shopkeepers to attend the talks.
"The canopy at the front of the shop has been ripped up," she said. "I don't know if this is some random, drunken act or if someone has targeted my shop because of something I've said.
"I have been accused of being too negative and that I'm always talking Perth down," she said. "But at the end of the day, this is my livelihood we're talking about.
"I invested so much when I moved into Perth 14 years ago, because it was such a vibrant, bustling market town. Now it's dying on its feet and we need to do something about it."