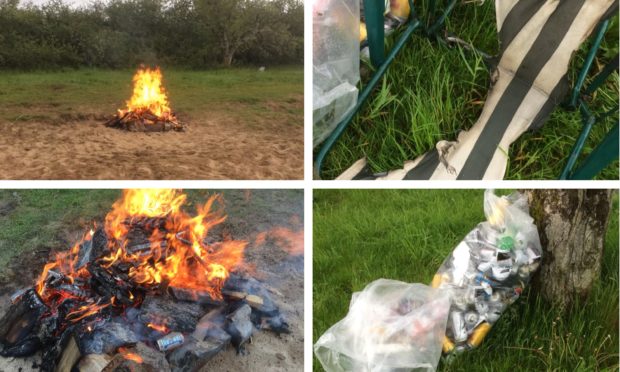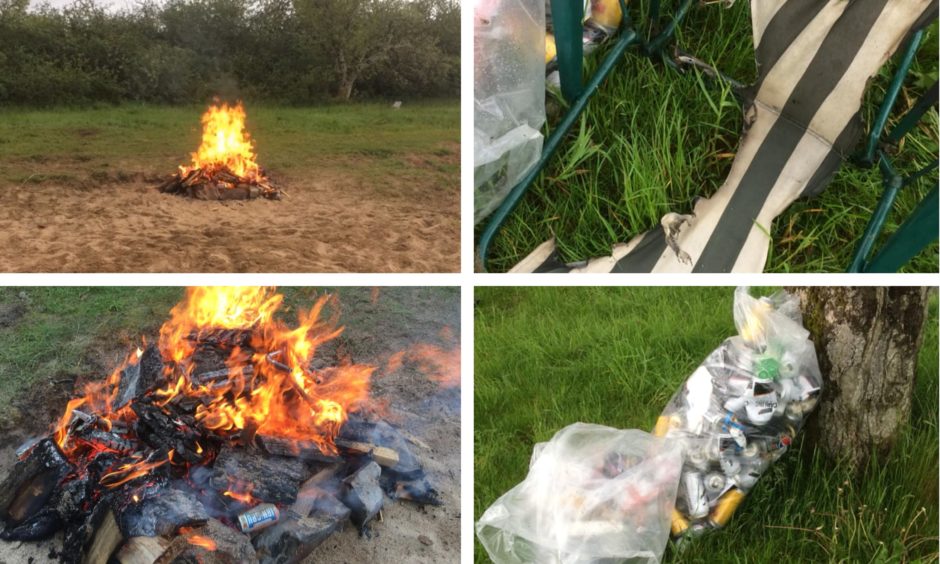 Efforts to tackle dirty camping by installing a chemical toilet facility in a Perthshire village have been panned by residents.
A conservation group wants to set up a waste disposal unit at the centre of Kinloch Rannoch, as they prepare for another busy summer of camper van visitors.
It is hoped the scheme will help ease problems seen this year, including an incident during which tourists were caught emptying their motorhome loos into Loch Rannoch.
The Loch Rannoch Conservation Association has now tabled a planning application for a chemical toilet waste disposal unit at the site of an old filling station, near a café, picnic area and a church.
Tourists caught emptying motor home toilets into Loch Rannoch
The facility, which will be the size of a kitchen sink and fitted with a hose to clear up any spills, will connect to the public sewer system.
The scheme has divided the village, with dozens of objections from residents as well as some messages of support.
While most opponents say such a facility would be beneficial for visitors and locals, they argue the earmarked site is the wrong location.
They claim it could make the main street less attractive to visitors and cause parking problems.
"On a hot sunny day the smell could be horrendous," one objector wrote.
Others fear the area could become a dumping ground for old camping equipment.
In his letter, resident Dr Richard Paul said: "The sight and smells of motorhomes emptying their sewage cassette tanks, and then washing spills with the necessary adjacent hosed water supply, would not be encouraging either for local residents whose houses are close by, or for the tourists who visit this scenic area."
The conservation association is now considering withdrawing the plans to allow for further discussion about alternative locations.
A spokesman said: "There are currently no chemical waste disposal facilities in the area that are open to the public and a clear threat of inappropriate disposal of human waste without a facility.
"Disposal of waste into the loch has been witnessed this year."
He said: "The trustees welcome all constructive feedback and it is clear from the current comments that there is opposition to the proposed site.
"The need for a facility however remains and suggestions for alternative sites are welcome. The site needs to be adjacent to the village main sewer system and with easy access for camper vans.
"We are happy to withdraw the current planning application for the chemical waste facility to allow for proposals of alternative sites."
The plan is part of a series of council-backed projects aimed at improving facilities for visitors. It will be ruled on by planning officers in the coming weeks.