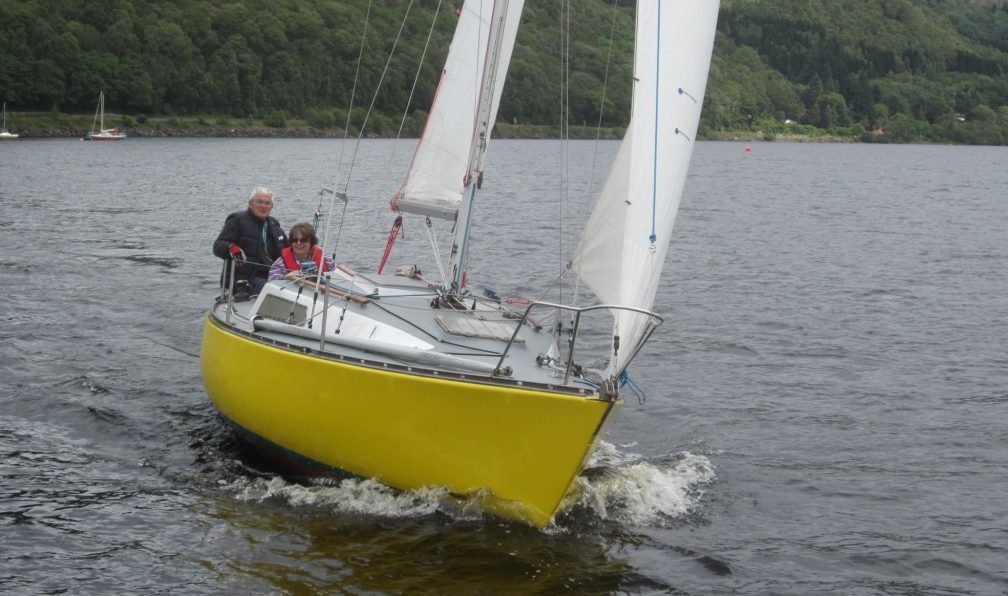 A Perthshire sailing club has raised hundreds of pounds for Scotland's Charity Air Ambulance after being inspired by one of their members, who was airlifted by the helicopter following an accident on the water.
John McDonald from Dunfermline was left with a shattered eye socket and broken nose after being hit across the face while racing his Ruffian yacht, called the Hooligan, at Loch Earn.
As he made his way along his yacht, the heavy fibreglass boom – a ridged bar along the bottom edge of the sail – swung across, smashing into his face and knocking him into the water.
He was pulled from the loch by his then 17-year-old grandson, Aaron Murray, who took him ashore before he was airlifted to hospital.
The 74-year-old said: "It was April 12 last year – the date is embedded in my skull.
"I was in a yacht race on the loch and I had a problem on the foredeck, which I went up to sort. As I came back the boom was snatched out of my hand by the wind. I was bending down and it came straight back again and I got it full in the side of the face.
"It shoved me over the side into the water. I was unconscious but luckily I was wearing a life preserver.
"My grandson was on the rescue boat, he came shooting across and pulled me out of the water.
"An ambulance was called because seemingly I was in a hell of a mess. I'd split my skull just above my eye and my nose was broken as well. I think the pain was so much that it didn't actually feel it.
"They strapped me to a board and the helicopter took me to Ninewells."
John, who lives in Dunfermline, was released after six days in hospital.
"They screwed my face together and I've been alright since," he said. "It was a bit traumatic at the time. I didn't see the mess I was in until the following morning. I was washing my hands and I happened to look in the mirror and got the fright of my life – I didn't look like me at all.
"It put me off sailing for a month but I got back on the water because that's what I do."
On Sunday the Loch Earn sailing club held a fundraising day, including a number of stalls and a "have a go" sailing session, raising more than £1,600.
John's daughter Barbara, who organised the event, said: "We've still to get a final total but we definitely have £1600 so far.
"It was a very well attended event – we had a lot of people out trying sailing."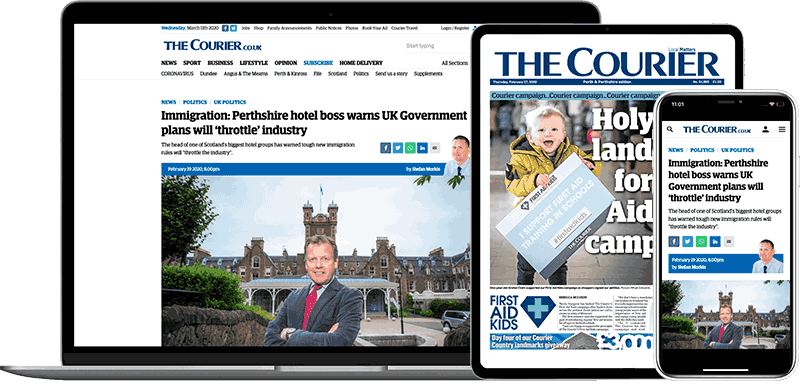 Help support quality local journalism … become a digital subscriber to The Courier
For as little as £5.99 a month you can access all of our content, including Premium articles.
Subscribe