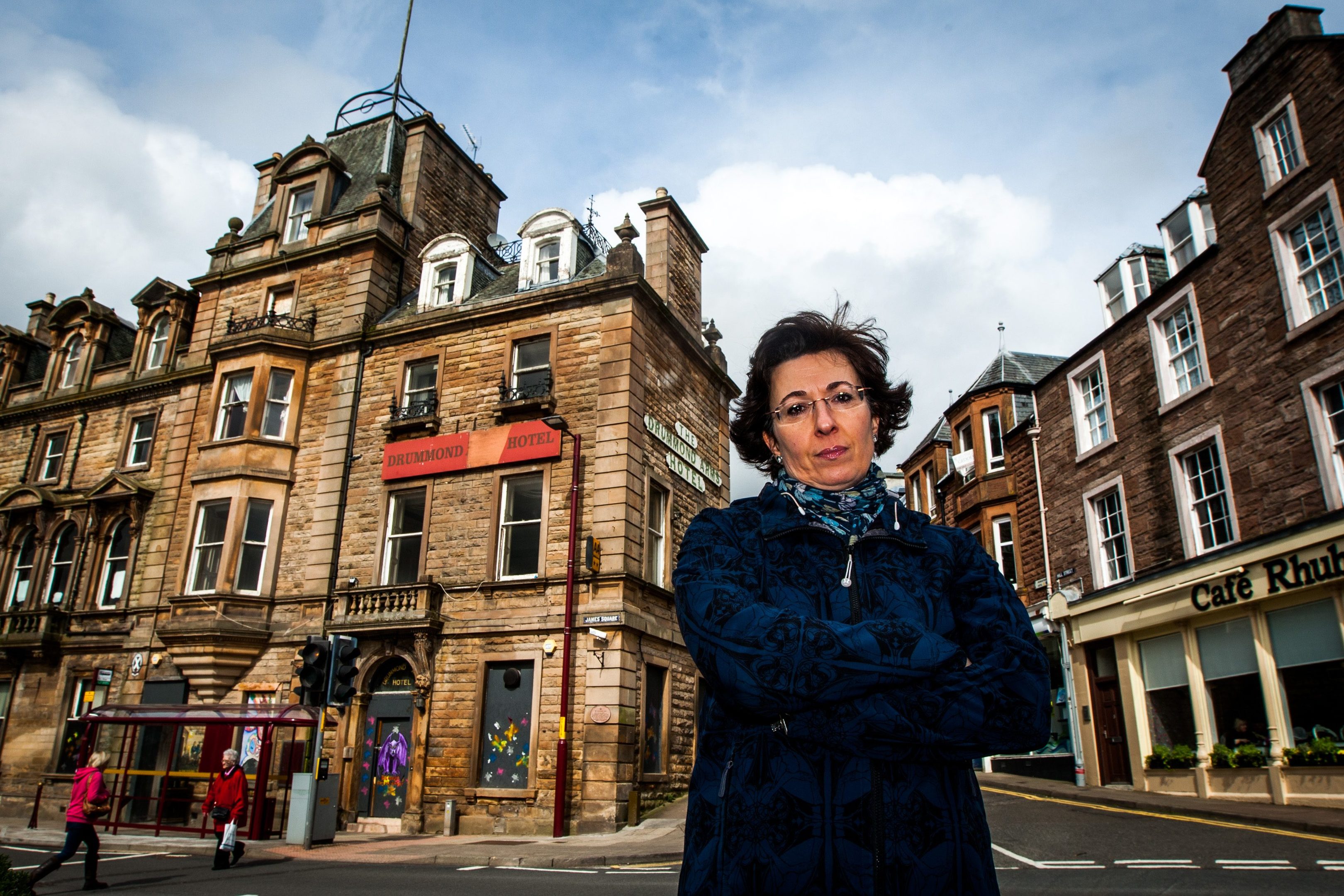 A community group in Crieff has raised the profile of a dilapidated former pub to a national level, it has been claimed.
Ailsa Campbell, 46, chairwoman of Crieff Community Trust (CCT), said she is "positive" some form of work hub will be built in the Strathearn town following fundraising efforts and a survey  of residents.
The full results of the survey will not be known until the end of June but they are part of a project to gain support from the Scottish Land Fund by applying for stage one of funding to transform the Drummond Arms.
Mrs Campbell said the CCT has also been in talks with Perth and Kinross Council about being granted a lease  for a former refectory building at the
old Crieff Primary School in  Commissioner Street.
If successful, this will be used as a base to "test" their community ideas which aim to focus on transforming the  Drummond Arms.
She said the CCT has raised the profile of the former hotel, which dates back to the Jacobite era, to a "national" level.
"We've had a lot of support for our plans for the Drummond Arms,"  she said.
"This includes using an initiative called 'Can Do Places,' which has  gained support from the Scottish Government.
"This project is all about bringing  people back into town centres and
creating reasons for doing so."
"We've also spoken with John  Swinney, MSP for Perthshire North, Historic Scotland and many key people, to raise the profile of the Drummond Arms nationally."
She continued: "We have around 20 of the surveys back and they are very informative – they show what people want in Crieff.
"The survey will help to determine the layout for the new working space."
Mrs Campbell said having a good economy is the "key" to helping small towns such as Crieff and is optimistic the project will progress.
"Things fell flat in 2015 but there is a positive mood now," she added.
"Last year we were waiting on new legislation coming in – the Scottish Land Reform Bill.
"The Can Do Places scheme will  help but not many local people  know about it.
"I'm 50 in four years' time and would love to celebrate my 50th birthday in the Drummond Arms – that is my aim."
A spokesman for Perth and Kinross Council confirmed they have had
discussions with CCT regarding the refectory building at the former Crieff Primary School.
The Drummond Arms Hotel held the last war council of Bonnie Prince Charlie on February 6 1746, prior to defeat at Culloden, when the building was known as the Drummond Arms Inn.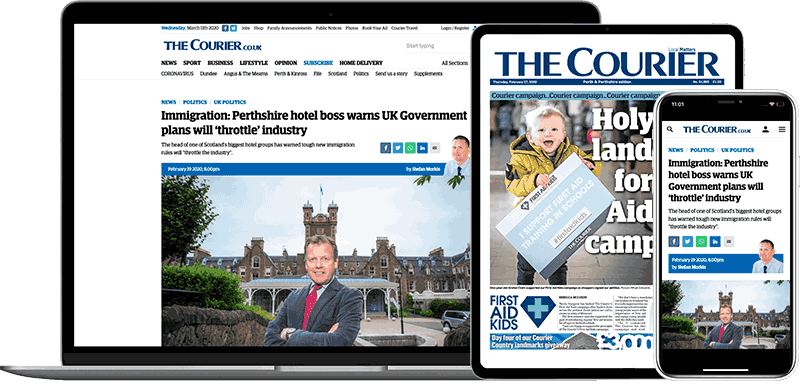 Help support quality local journalism … become a digital subscriber to The Courier
For as little as £5.99 a month you can access all of our content, including Premium articles.
Subscribe