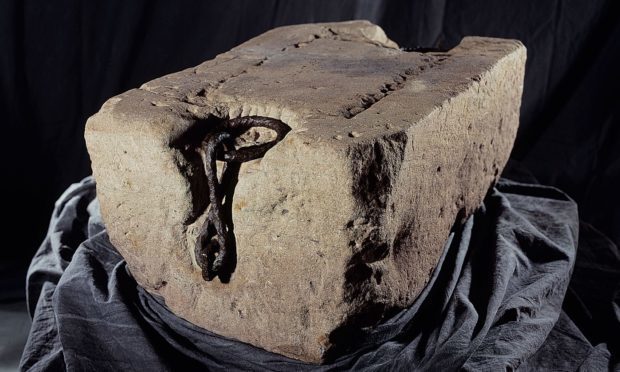 The multi-million-pound bid to create a permanent home for the Stone of Destiny at Perth City Hall has been described as an "almost perfect solution".
Perth and North Perthshire MP Pete Wishart welcomed Perth and Kinross Council's vision for the Edwardian-era venue.
Since its closure in 2005, there have been various suggestions for the venue's resurrection including a food market and even a nightclub.
Mr Wishart said: "Securing the Stone of Destiny and placing it in the old city hall would be an almost perfect solution to the ongoing saga about the future of the building.
"It would at a stroke bring this prime piece of our city back into use and become a focus for all sorts of city centre activity."
Mr Wishart said: "With Historic Environment Scotland insistence that practically all suggestions for the city hall are considered, we would at last be progressing with a solid plan that the people of Perth can get behind.
"Bringing the Stone back to Perth and placing it in the old city hall would help with the agenda of getting some real energy into revitalising the city centre.
"Perth city centre would secure a must-see attraction, helping secure scores of new visitors and help take our city forward."
Culture Perth and Kinross, the newly established cultural trust for the region, has also praised the proposed £20 million investment.
Board chairman Charles Kinnoull said: "As a key partner in delivering the cultural ambitions for the city, Culture Perth and Kinross supports councillor Miller's call to have the Stone of Destiny brought to Perth.
"Displaying the stone in Perth, close to the site where the Scottish kings were crowned upon it, will allow it to be placed in context and rediscovered as a vital aspect of our 'ancient roots' history, which explores Perth's place at the heart of Scotland's story and the birth of Scotland as the Kingdom of Alba."
The trust's chief executive Helen Smout added: "Displaying a significant national object such as the Stone of Destiny as part of an ambitious public programme will help us promote our nationally recognised collections and re-imagined venues, attract new audiences and create a strong cultural city destination which is attractive for UK and international visitors.
"We are eager to offer our support to the discussions on this and on the future cultural developments for Perth city."