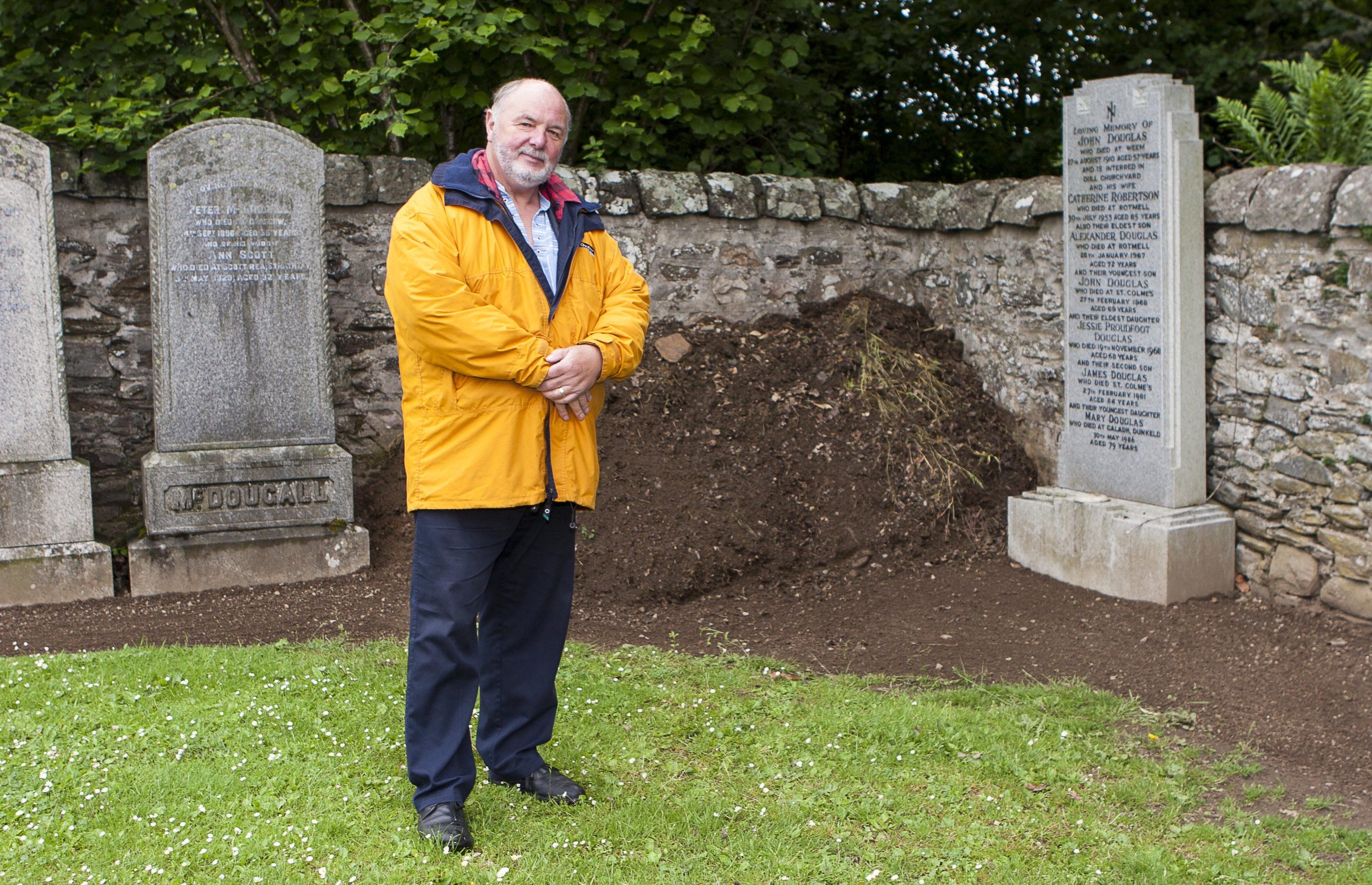 A pensioner who has taken it upon himself to put "respect" and some "TLC" into a Highland Perthshire graveyard claims he has been told to stop by the council.
Douglas Law, 67, of Aberfeldy, is a qualified gardener, having previously worked at the Botanic Gardens in Glasgow, and he has spent three seasons and around 150 hours tending to the site, which lies opposite Dewar's Distillery in the town.
Despite making the working arrangement with a council officer, he claims he has now been told to cease his work because it is costing the local authority money to clear the rubbish he has collected.
"I've looked after this graveyard for three seasons and spent around 150 hours tidying up its borders and edges, and generally putting some respect and tender loving care back," he said.
"I was there on Friday at 9am, raking and tidying it up so it would look nice for anyone who visited it at the weekend. However, after working for around two hours, I went home and then received a phone call from Perth and Kinross Council asking me to stop tidying the graveyard.
I must have saved the council a lot of money by tidying it up – I'm utterly speechless at what the council have told me.
"I was told it was costing them around £200 to clear the rubbish I had collected and put in a corner of the site.
"I was absolutely shocked by this and everyone I have told can't believe it. The difference from when I first started doing work on it and now is unbelievable.
"I must have saved the council a lot of money by tidying it up – I'm utterly speechless at what the council have told me. It means the graveyard will just return to its previous untidy state."
A spokesman for the council responded: "We very much welcome the work of community volunteers like Mr Law who support us in caring for the local environment, and we are keen to ensure that volunteer work within our sites can continue in a mutually sustainable way.
"The discussion with Mr Law was not in any way about stopping his volunteer work. We had an agreed approach in place for the deposit and collection of waste from the site and headstone stability, which is a particular issue with older cemeteries. Historic Scotland recommend allowing grass to grow around headstones, and Perth and Kinross Council have a programme of filling in grips in cemeteries.
"The original agreement with Mr Law was to carry out works to path edges and weed removal.  We are looking to meet with Mr Law to address this misunderstanding and consider how we can work together to assist and support him with his efforts to care for the cemetery."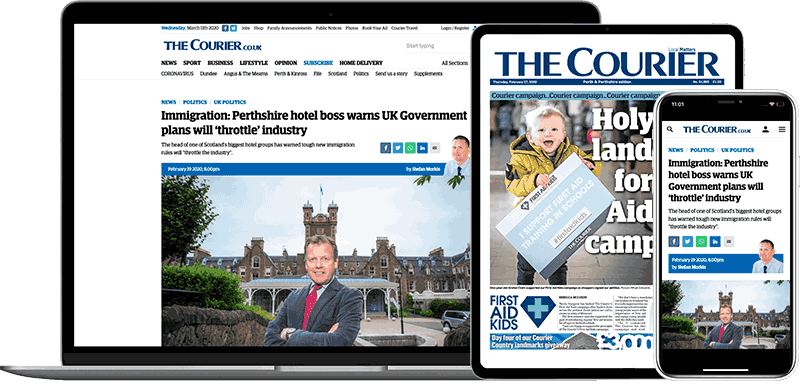 Help support quality local journalism … become a digital subscriber to The Courier
For as little as £5.99 a month you can access all of our content, including Premium articles.
Subscribe