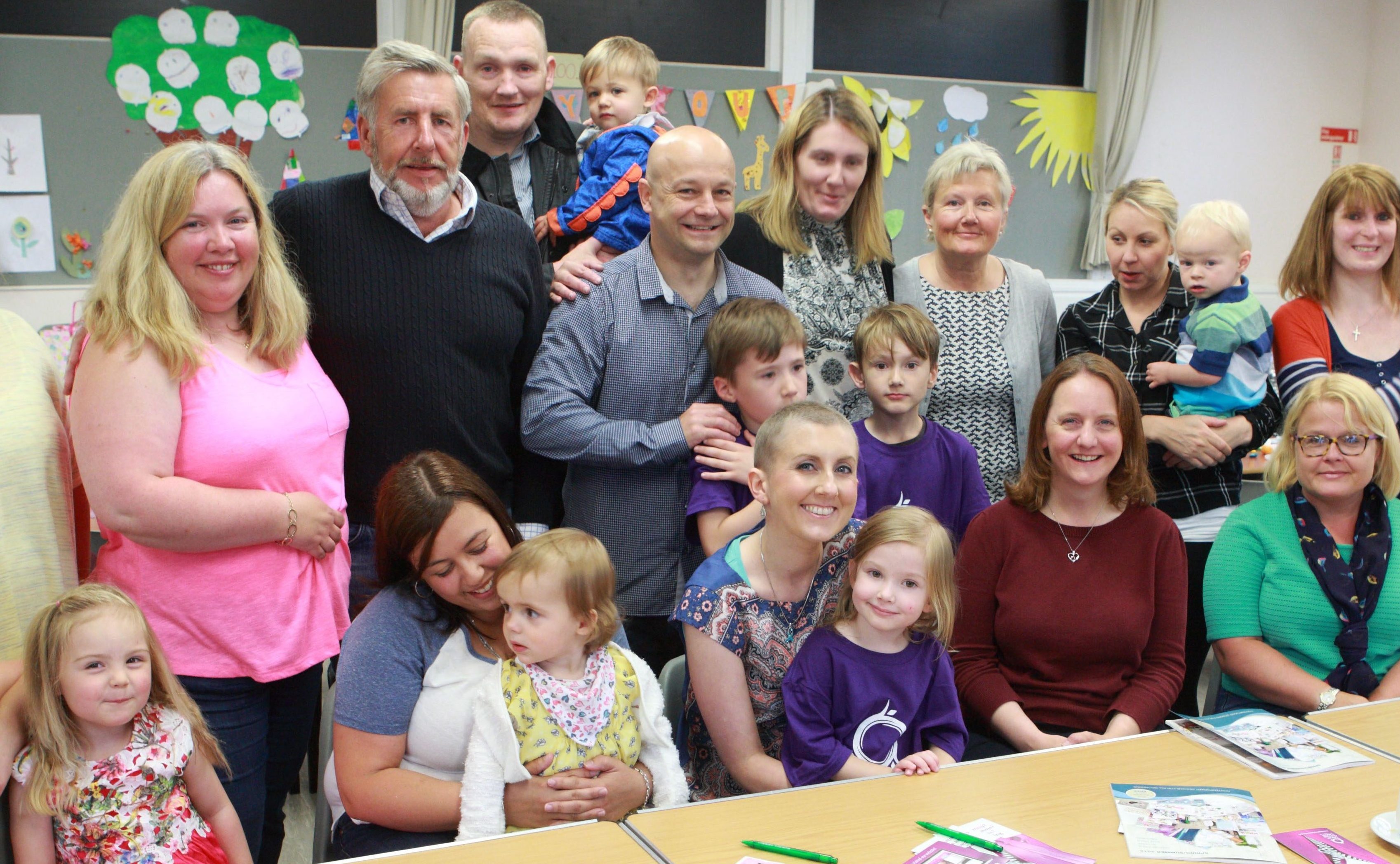 A Perth community came together to raise £1000 in aid of an Errol woman suffering stage four ovarian cancer.
Fiona Munro, 31, is recovering after undergoing major surgery to help cure her of a disease that is known as the silent killer.
Doctors completed a full hysterectomy, took out her appendix, her spleen, and parts of her bowel, liver, pancreas and diaphragm, during the operation.
Her nephew Jack McAllister, 8, came up with the idea to organise a charity coffee morning, held in Oakbank Community Centre, to help Fiona recuperate after surgery and raise money for the charity Target Ovarian Cancer.
Fiona, who was visited by Jack and his Oakbank Primary School primary 4 classmates during the coffee morning, was overwhelmed by the support of both her family and friends.
She said: "It's been fanatastic to see so many people come and help. It was a great idea and amazing that we raised so much money.
"I'm still by no means recovered but I'm definitely in a better place both emotionally and physically than I was two weeks ago.
"I've had constant monitoring and tests, day and night. This meant that just simply sitting in the garden alone with our rescue dog was an incredibly magical moment.
"I'm thankful once again for being reminded to enjoy the little things in life and not take them for granted."
Fiona starts chemotherapy again next week before receiving further tests to discover how her body has reacted to her treatment.
She continued: "In preparation, I need to gain as much weight and strength as possible – after losing two stone in hospital along with a lot of muscle wastage too.
"So that's where my focus is – cooking organic meals, eating little and often and resting as much as I can while also trying to regain strength through gentle walking in the garden."
It is very rare for someone as young as Fiona to be diagnosed with ovarian cancer and she is eager to help other women with ovarian cancer get diagnosed as quickly as possible.
Fiona said: "They call ovarian cancer the silent killer. This is because the symptoms are so subtle that they can often be ignored."
Symptoms include persistent bloating, persistent pelvic and abdominal pain, difficulty eating and feeling full quickly, and passing urine more often than usual.
Fiona has raised more than £5000 so far through her fundraising efforts, which included cutting off all of her hair and donating it to the Little Princess Trust.
Fiona's blogs about her struggle with cancer can be read at fkmunro.com.
To donate to her charity efforts visit www.justgiving.com/fundraising/fi-munro.