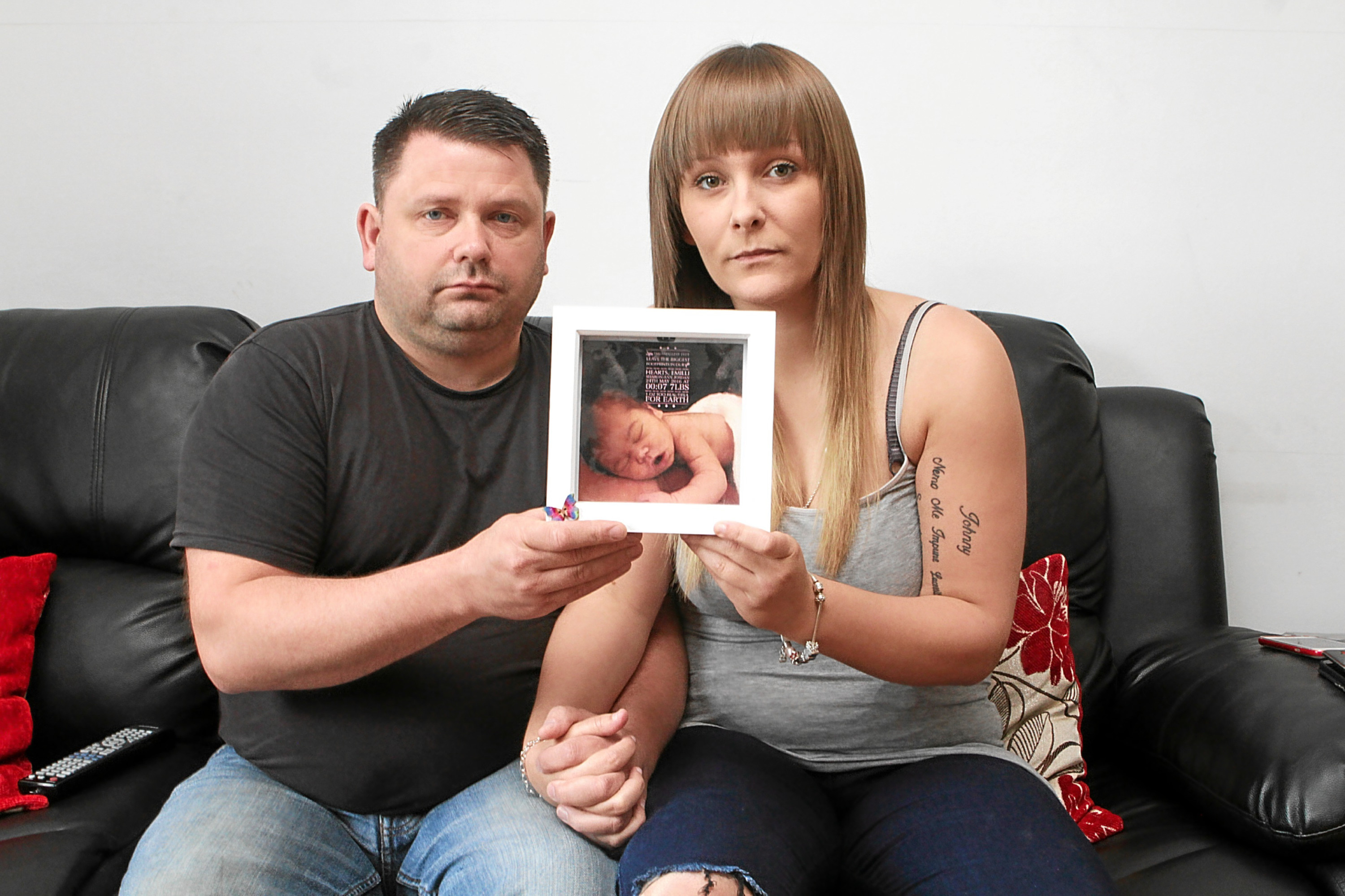 An Abernethy woman has spoken of the horror of losing her "perfect" baby daughter after spending four days in labour.
Baby Emilli Sharon-Anne Jordan died in her parents' arms at Ninewells Hospital — four days after she was born there.
Mum Chloe Moore, who is critical of hospital procedures, almost died herself after things went badly wrong and her womb ruptured.
Chloe, 24, recalled the "horrific" experience she and partner, Michael Jordan, 43, suffered in a bid to encourage change, saying she will "fight until her dying" day to ensure an overhaul.
Chloe said when she went into labour early on May 18, she wasn't concerned, adding: "I went into Perth Royal Infirmary with light contractions and everything was OK.
"By day three I was only 2cms to 3cms dilated. I was exhausted and in agony and at one point asked if they would deliver Emilli by Caesarean section.
"However, they said they wouldn't do this because there was no medical emergency."
By May 23, she still hadn't given birth and she was transferred to Ninewells Hospital.
Chloe added: "I can't help thinking that if they had delivered Emilli at that stage we would have her with us today."
It wasn't until 3pm that day that they decided to give Chloe an epidural and induce her.
Chloe said that her womb ruptured and baby Emilli had slipped up into her chest cavity.
She was then delivered by an emergency section but could not be saved.
An NHS Tayside spokeswoman said: "Our thoughts are with the family at this difficult time.
"We are carrying out a review into the circumstances surrounding this incident."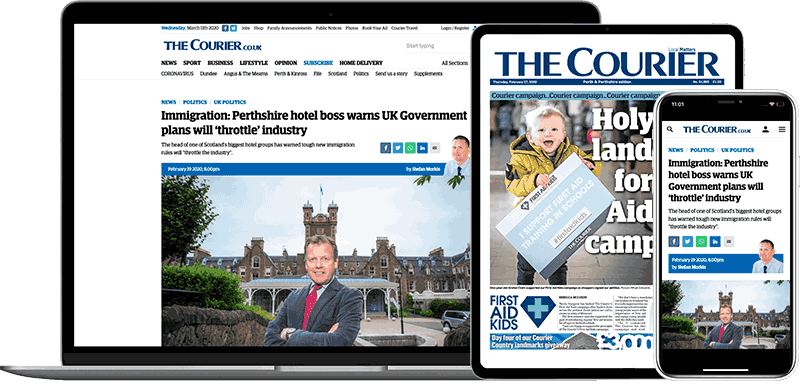 Help support quality local journalism … become a digital subscriber to The Courier
For as little as £5.99 a month you can access all of our content, including Premium articles.
Subscribe