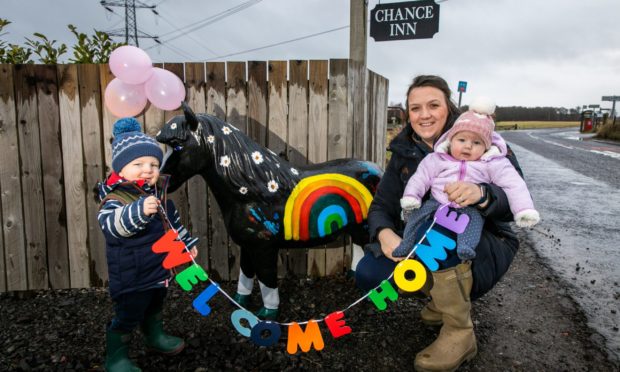 Disappearing Daisy has delighted her Perthshire owners after returning home after a four-month absence.
The Sands family have been reunited with their stolen life-sized Shetland pony statue after it was discovered in a field over 30 miles away.
Tessa Sands, owner of the rainbow decorated Daisy, was overjoyed to see the horse again after it was found by businessman Graham Hall near his house three miles west of Kirriemuir.