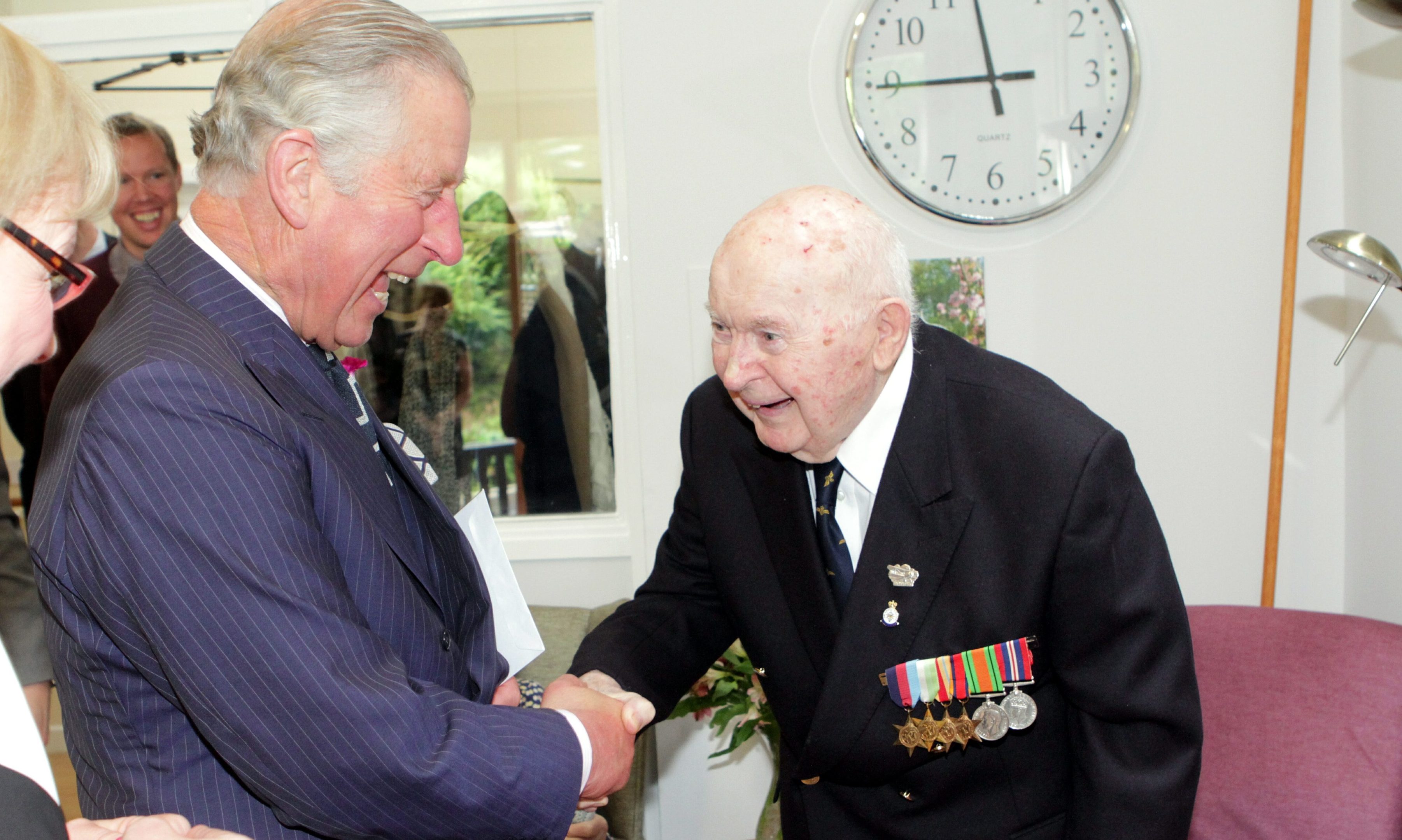 Princes Charles was greeted by a 97-year-old pilot who helped sink the Second World War German battleship Bismarck during a visit to Perth on Tuesday.
The Prince of Wales met with the residents of Viewlands House, Viewlands Road, to help celebrate the care home's 30th anniversary.
He first took time to make an unscheduled stop so he could speak with P7 pupils of Viewlands Primary School, who had turned up to greet the Prince with a Union Jack flag waving display as he entered the care home.
Inside the care home the Duke of Rothesay met with Perth pilot John Moffat, who celebrates his 97th birthday today, Wednesday. Mr Moffat played a leading role in the sinking of the German battleship Bismarck during the Second World War.
It was the torpedo he fired that crippled the rudder of the German battleship, leaving it at the mercy of Royal Navy ships which then sank it in the Atlantic off the west coast of France on May 27, 1941.
Prince Charles told Mr Moffat: "I remember seeing the wonderful film about the sinking of the Bismarck. I recall seeing it being made at Pinewood Studios.
"You've seen so many remarkable things. We owe you a lot."
Mr Moffat said: "He told me that it was a bloody good show and that he was glad to meet a fellow naval officer. He seemed very down to earth and very grateful for what we had done."
Prince Charles also met with 100-year old wing commander Gerald Lane OBE, while enjoying tea using the original wedding china of John, 96, and Irene, 94, Valente, who celebrated their Diamond Wedding anniversary in 2014.
The event turned into a real family occasion for members of his personal staff as also sat at the table was Marista Leishman, 84, mother to Prince Charles' Private Secretary Mark Leishman.
Prince Charles was returning to Viewlands House nearly 28 years after he last visited the care home in 1988.
Among the staff then and now was carer Hazel Pyper, Methven, who joked: "I don't think he recognised me but I recognised him. He put me at ease and commented on how things have changed at the care home since his last visit, such as an extension we have had done."
Prince Charles got further into the swing of things by indulging in a shot of golf with members of the home's golf club and chatted with ladies from the knitting club, called knit and natter, before unveiling a plaque commemorating his visit.