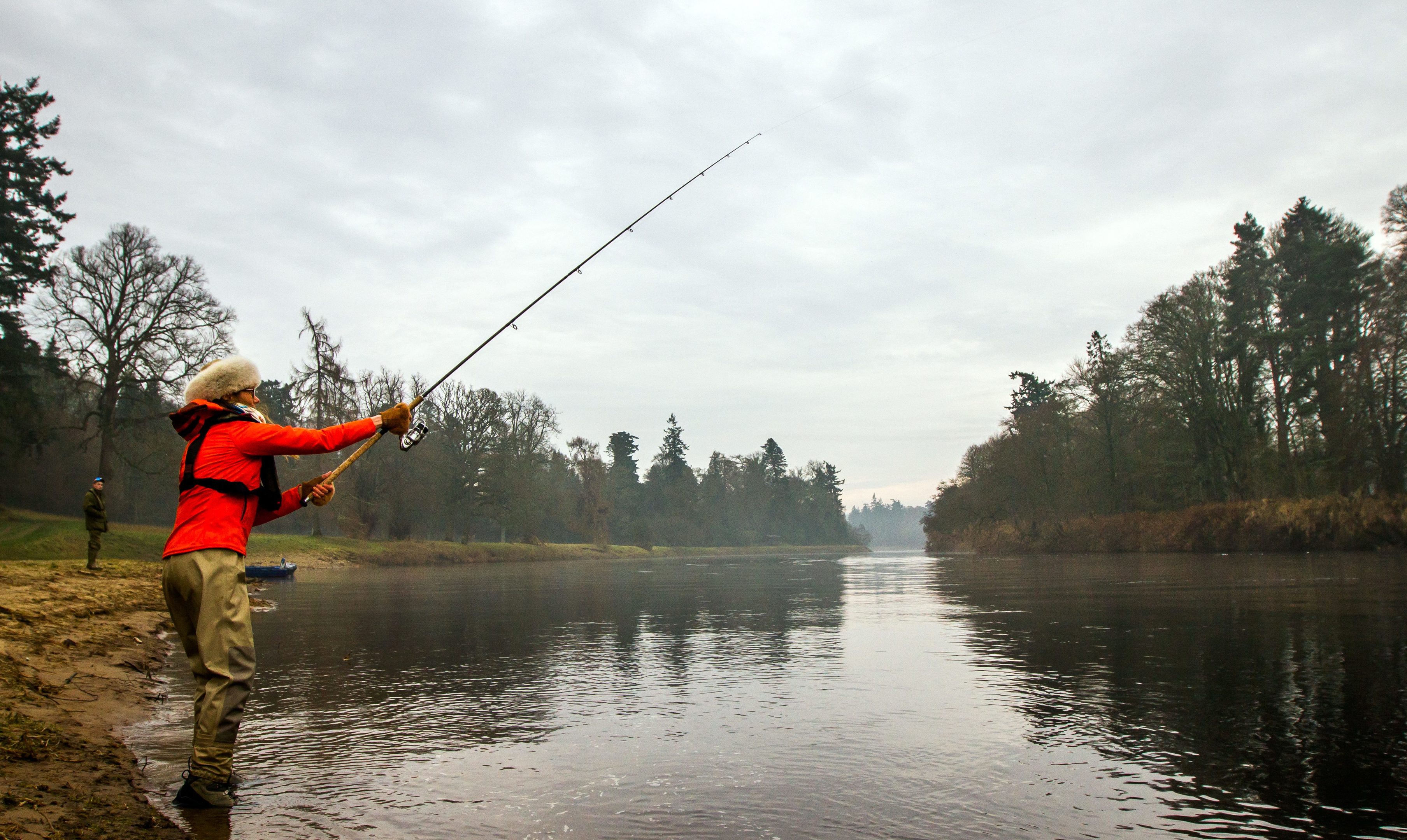 A campaign to encourage growing numbers of women into the traditionally male world of salmon fishing will be launched in Perthshire this weekend.
The fundraising Reels on Heels event will be held on the banks of River Tay and is expected to attract female anglers from throughout the UK.
The weekend has been organised by Claire Mercer Nairne, owner of Meikleour Fishing and the first elected female member of the Tay Salmon Fisheries Board.
She hopes the event will persuade more women will take up the pursuit, while raising crucial funds for the Angling for Youth Development (AFYD) charity, which was set up to encourage more young people to try fishing as a hobby and steer them away from a life of trouble.
Previous women-only weekends have proved a huge hit, Ms Nairne said. "The event is in its third year and is hugely popular, attracting women from all sorts of age and background.
"Last year, we welcomed a junior school teacher, a chiropractor, a stay-at-home mum, hairdresser, broadcaster and a farmer, amongst others. It was a fantastic team of hugely motivated women who wanted to try the wonderful sport of angling in a safe environment, while being treated with first class coaching and great food."
Ms Nairne wants to highlight the importance of angling to Scotland's tourism industry. "One of the ladies being introduced to salmon fishing this year is a senior person at VisitScotland," she said. "In Tayside, we are very lucky to have fabulous rivers. Not just the Tay, but the Earn, Ericht, Isla and Tummel."
Andy Gunn, gillie of the Newtyle beat, will host the first day of the Reels on Heels on Friday.
"I hope that more beats will team-up and hopefully we will soon have a ladies fishing week in Tayside," said Ms Nairne. "Like last year, all monies raised by the sale of fishing tickets will go to the AFYD. Meikleour Fishing is a keen supporter of the charity and hosts fly-tying school every Sunday in the boathouse. We also make the beat regularly available for AFYD fishing."
Salmon fishing may traditionally be associated with men, but the British record was set by petite Georgina Ballantine in 1922 and remains unbeaten.
She reeled in the 64lb monster as she fished with her father.
Her catch was the talk of gentlemen's clubs throughout Britain and made headlines around the world. It was also said to have inspired thousands of women to take up the sport.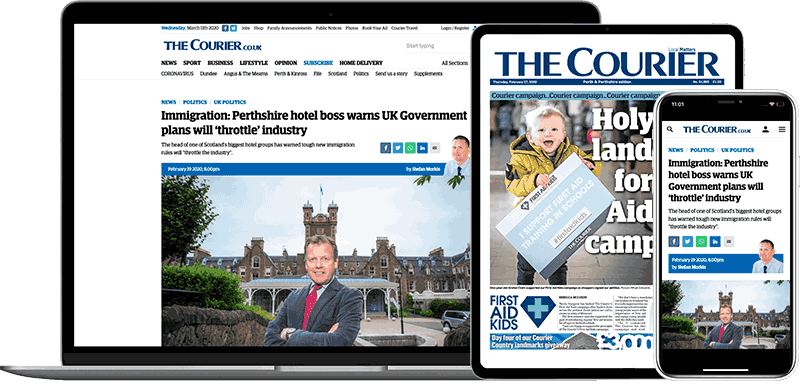 Help support quality local journalism … become a digital subscriber to The Courier
For as little as £5.99 a month you can access all of our content, including Premium articles.
Subscribe