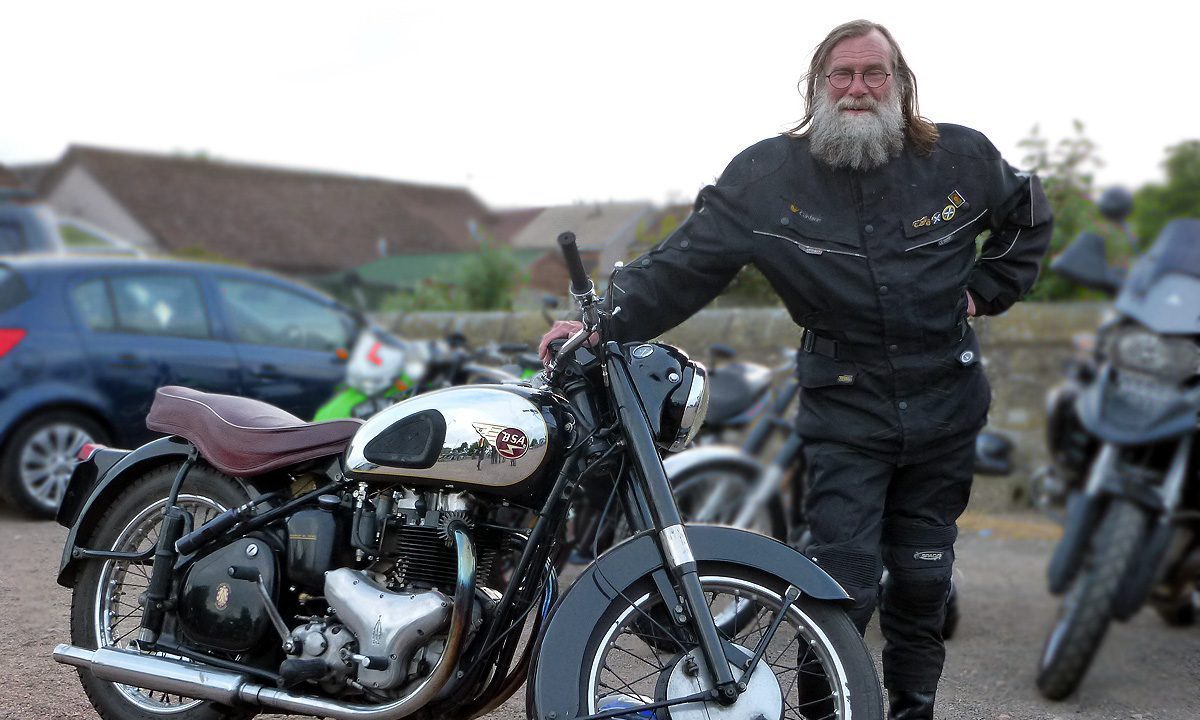 Classic Motorbike enthusiasts will gallop through the Perthshire glens this Sunday for their annual open summer run.
The Scottish Classic Motorcycle Club are hosting the Sma' Glen Shuffle for members and non-members alike.
The only stipulation to taking part is that your bike should be at least 15 years old and road-legal.
Registration opens at the Dalmore Hotel, Blairgowrie, at 10am, with the run itself starting at 11am.
Local enthusiasts of old bikes are welcome to have a good poke about in the car park before they leave, and after they return.
Committee member Graeme Russsell said: "Participants will be given a route map, and require to navigate themselves, via a circuitous route, to a tea-break at the half-way point in Kenmore, at around 1pm.
"Duly refreshed, they will then return to the Dalmore Hotel at around 3pm for a hot meal, prizegiving and raffle.  Entries cost £15 per head, which includes the price of the meal, and a keepsake."
The Scottish Classic Motorcycle Club meets monthly in the Olde Hotel, Leuchars, on the second Wednesday of the month.
Catering for enthusiasts of older motorbikes of all nationalities, from Fife, Angus, Perthshire and beyond, members receive a monthly newsletter, and take part in events which include runs, visits, camping weekends, quizzes, films and shows.  The club also runs a tool loan scheme.
Mr Russell stated: "The club's emphasis is on keeping older motorbikes on the road, as they were intended to be used, rather than preserving them as shiny exhibits."
The club's Blue Riband annual competition is the Scotia Challenge, where, in order to achieve a gold award, participants require to submit an album of photos of their bike at 45 checkpoints throughout mainland Scotland and the Hebrides.
This generally totals a couple of thousand miles, and a few ferries, although participants can take all year to do it. Silver and bronze awards are also available for lesser achievements.
New members are always welcome.  Further details are available from treasurer@scmc.co.uk.