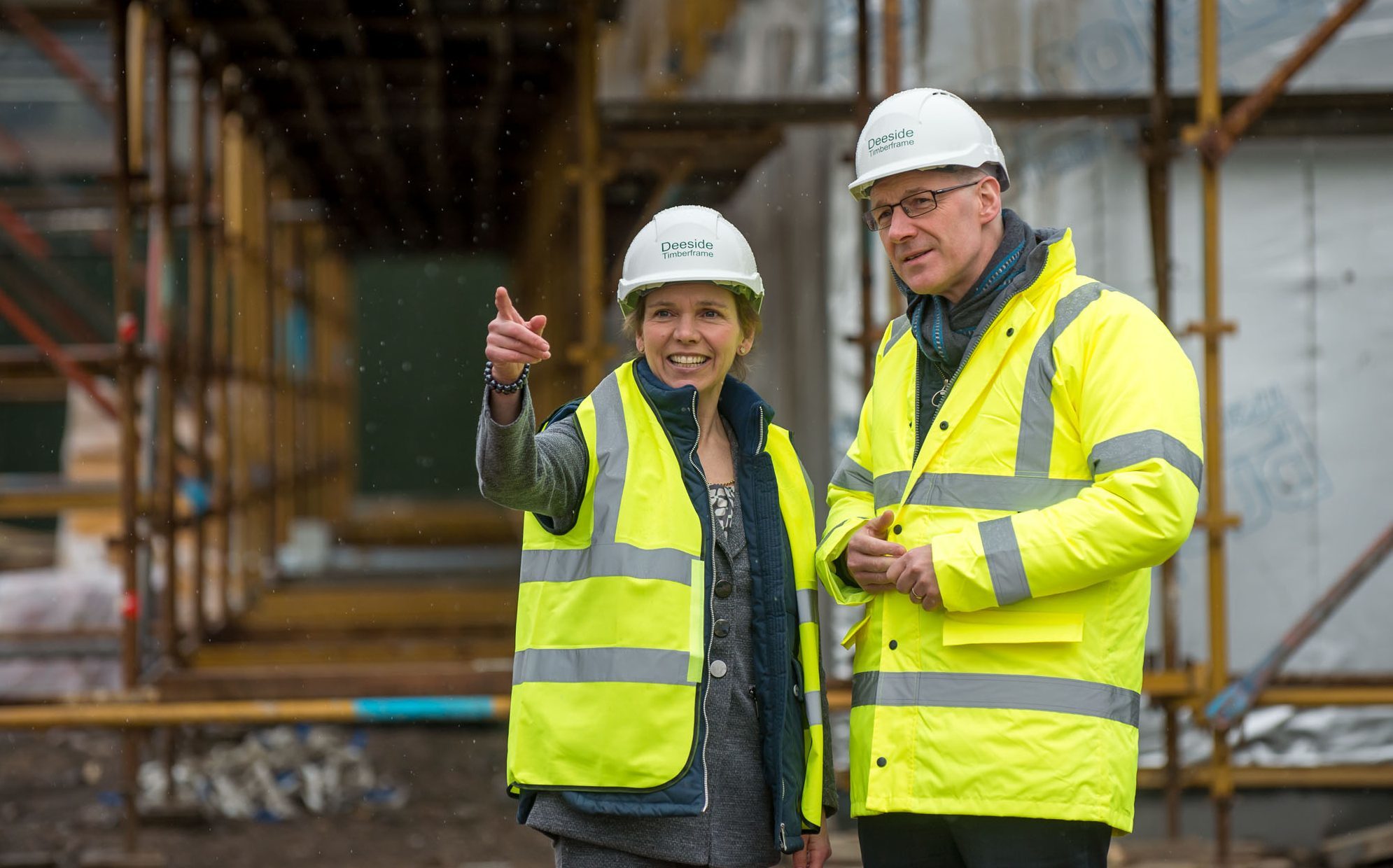 A £2 million purpose-built accommodation and stable complex at Perth racecourse will open for business in time for next week's two-day race meeting.
Development of the 26-room lodge and adjoining stable complex is part of an ongoing investment aimed at creating new revenue streams for the racecourse.
The Lodge, which was visited by Deputy First Minister John Swinney during the construction stage, will create 11 full-time jobs and provide accommodation for stable staff around race days, with visiting public able to book all year round.
Even before the venue's first guest checks in, The Lodge is proving a popular addition to the local tourist market with strong group bookings already taken around the Rewind Music Festival and the Scottish Game Fair which are staged in the grounds of Scone Palace.
The new facility, which has 26 en-suite rooms, a 40-cover restaurant, parking and 120 stable bays, was the brainchild of former Perth Racecourse general manager Sam Morshead.
"For me this is a dream come true," he said of the completion of the project. "It was an ambitious plan but I felt it was the right thing for Perth Racecourse and the last piece of the jigsaw under my tenure.
"The Lodge is a fantastic venue for the racing community and public to enjoy for many years to come, and will ensure more and more trainers will be happy to send runners to Perth. The facility will also be a terrific addition to tourism in the region.
"I am very grateful to the late David Whitaker who, as chairman, shared my vision for the racecourse and gave his full support to this project. It is sad that he is not with us to enjoy this special day."
Perth Racecourse chief executive, Hazel Peplinksi, said: "The welfare of the horses and stable lads are at the forefront of everything we do at Perth and the opening of the Lodge will make a real difference to the hard-working staff who work tirelessly in the background to keep our show on the road.
"The new accommodation and exercise facility within the track should go a long way to ensuring even more top trainers are encouraged to venture north to Perth.
"We're fortunate that our racecourse sits in a stunning location – one of the most picturesque racing venues anywhere in Britain – and it's great that the wider public can also enjoy this magnificent setting all year round."
Following the success of Perth's Gold Cup Day, which attracted around 10,000 people, the racecourse is gearing up for the next round of summer meetings on Wednesday and Thursday, June 29 and 30.
Doors open for both meetings at 12pm with the first race scheduled at 2.10pm.