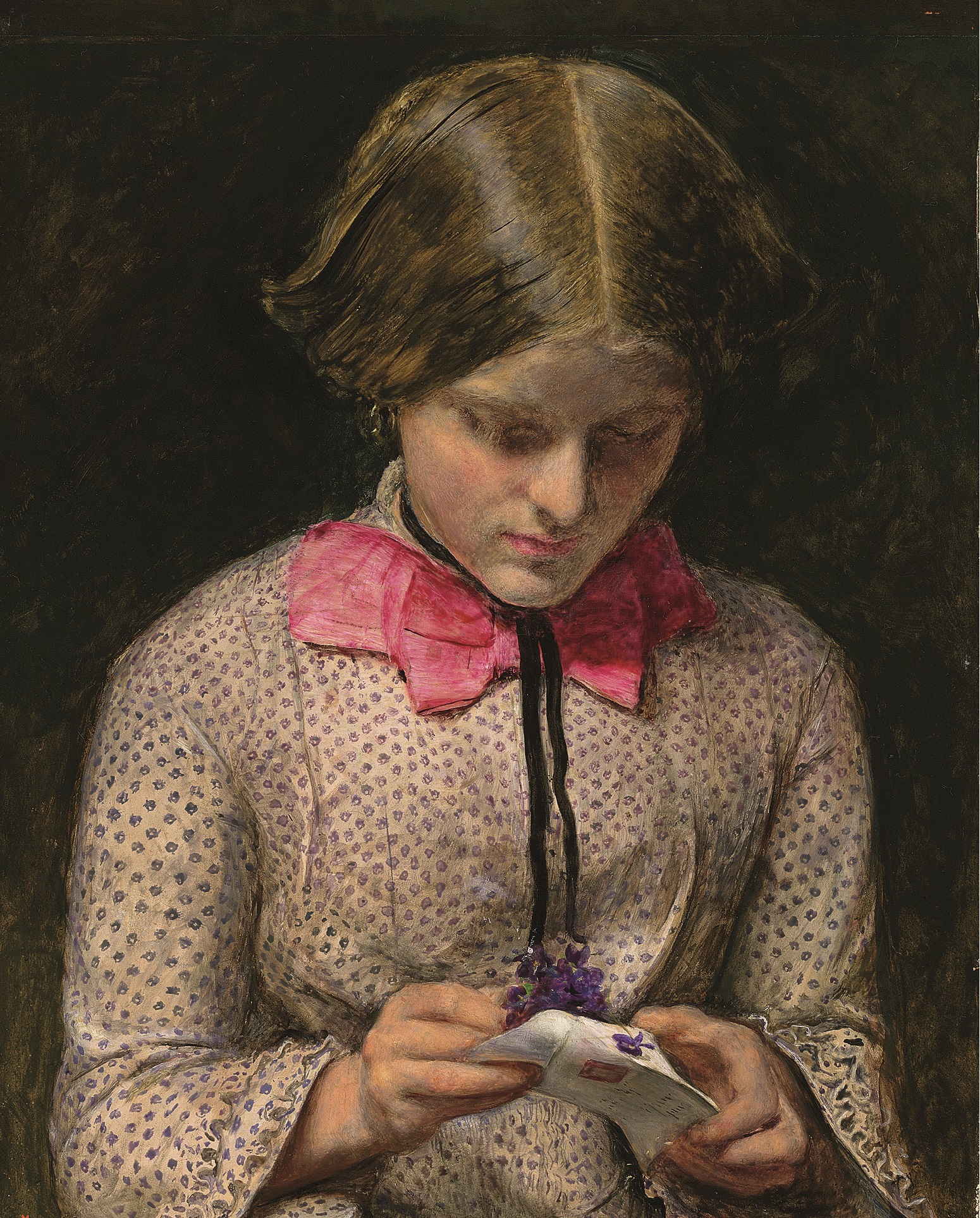 A painting by an artist whose love life scandalised Victorian Perth which originally sold for 60 guineas has made more than £600,000 at auction.
The 150 year old oil painting by Sir John Everett Millais , who married a Perth woman after they eloped and who lived and worked in Perth for several years after his marriage, came under the hammer at Christie's in London.
Entitled The Violet's Message, it was painted by Millais in 1854 during a particularly emotional period in his  life. It was in 1853 ,while holidaying in the Scottish Highlands with art critic John Ruskin and wife, Perth's Effie Gray, Millais fell in love with Effie and later eloped with her.
They married on July 3 1855 at Effie's parents' Perth home, Bowerswell House, lived at nearby Annat Lodge, and went on to have eight children, five of whom were born in Perthshire.
The love triangle the couple were involved in continues to intrigue and was recently the subject of the film Effie which was written by Emma Thompson and starred Dakota Fanning who won praise for her performance.
Perth and Kinross Council owns three Millais oil paintings, including the picture, Portrait Of Effie.
The Violet's Message sold for £602,500 at Christie's and it was at the same auction house that the picture made 60 guineas in April 1879.
From Perthshire, Millais went on to become one of Britain's most famous and admired Victorian artists, perhaps best known for his 1886 painting, Bubbles,which was bought by A and F Pears and mass-produced as an advertisement for their soap.
Millais's admirers include multi-millionaire Cats, Evita and The Phantom Of The Opera composer,Lord Andrew Lloyd Webber, 68,  who once described Millais as "the Mozart of fine art" and who is such a fan of Millais' work that he owns nine of his oil paintings.