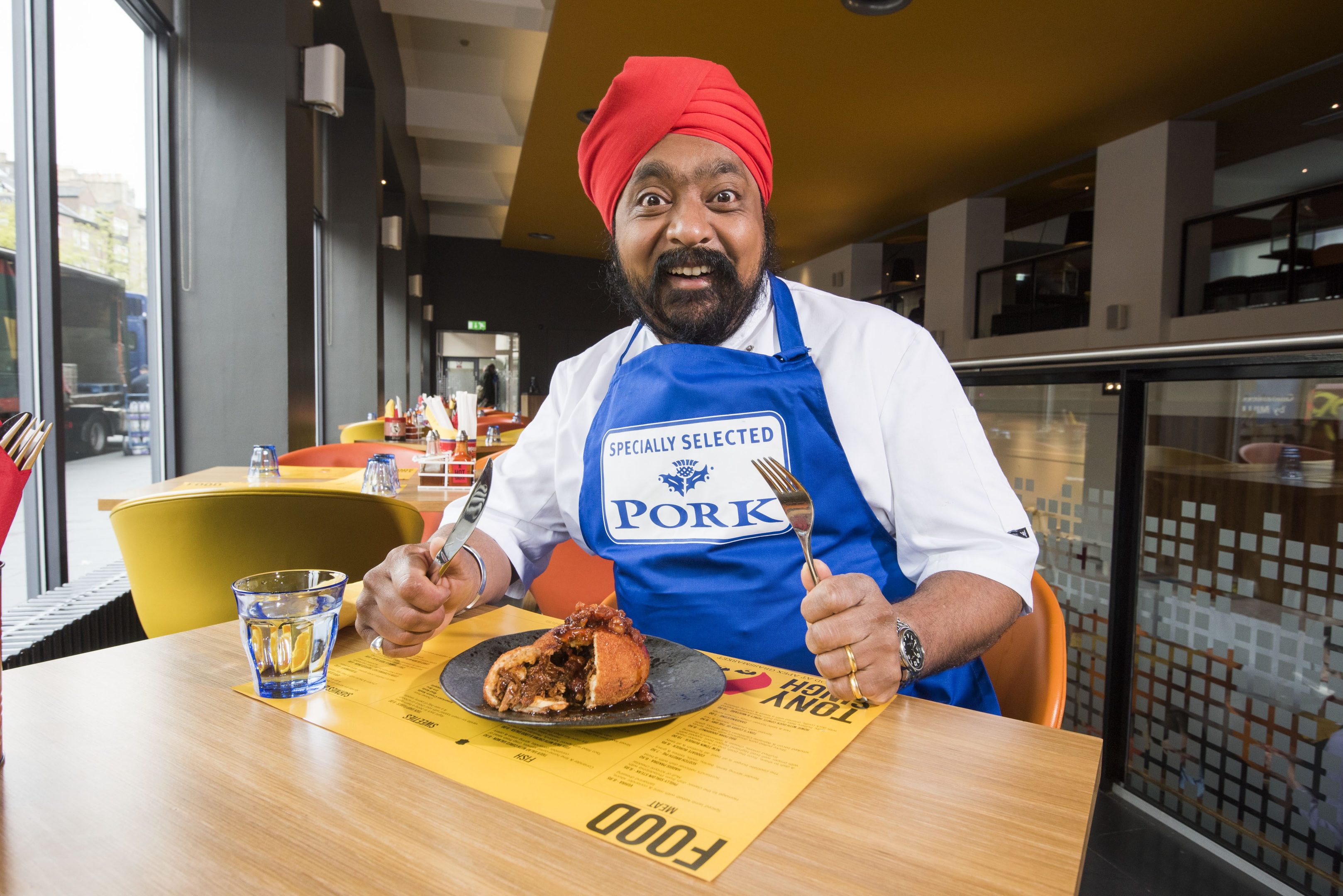 TV celebrity chef Rosemary Shrager and spice king Chef Tony Singh will lead a host of culinary talent at this year's Perthshire On A Plate food festival.
Organised by Perthshire Chamber of Commerce, the two-day festival will celebrate the very best in local produce and culinary talent.
The event will feature celebrity and local chefs, demonstrations and tastings, book signings, food and drink related trade stands, fun-filled activities for "Kitchen Kids" as well as a dining area and pop-up restaurants.
The popular festival was first staged for a Royal visit to mark Perth's 800th anniversary celebrations in 2010.
It has been resurrected as an exciting element of the annual Perth Show – the county's agricultural showcase being held on the city's South Inch on Friday and Saturday, August 5 and 6.
Rosemary Shrager is best known for appearing on many TV cookery programmes, including Ladette to Lady, Rosemary Shrager's School for Cooks, and her most recent TV shows – The Real Marigold Hotel and The Chopping Block for ITV1.
The popular celebrity – who will guest star on the Friday – stated she is delighted to be taking part in Perthshire On A Plate.
She said: "It's a joy to be working with the finest Perthshire produce to create dishes which will hopefully delight and entertain the festival audiences.
"I also look forward to meeting some of the local chefs who I know excel at what they do and also chat with the hard-working producers from Perthshire and beyond who bring such fantastic ingredients and products to our table."
Taking top slot on Saturday will be Scottish spice king Tony Singh, whose appearance is sponsored by Quality Meat Scotland.
Tony is the Scottish half of the BBC's The Incredible Spice Men. Based in Edinburgh, Tony has worked in Scotland's finest restaurants, opening three of his own, including the highly acclaimed, Oloroso.
He has also appeared on BBC2's Great British Menu and was part of the BBC2 series A Cook Abroad.
Tony said: "I am delighted to be part of this year's event – flying the flag for fantastic Perthshire produce. I am passionate about enhancing fresh and local Scottish ingredients through the use of subtle spice and look forward to getting creative at the show."
The two culinary stars will be supported by several of Perthshire's leading chefs in a two-day programme of cookery demonstrations. These include chefs Graeme Pallister, 63 Tay Street, Marek Michalek, Café Tabou, Grant MacNicol, Fonab Castle and Praveen Kumar, Tabla.
Audiences at the Quality Meat Scotland sponsored Cookery Theatre can also watch butchery and fish handling demonstrations by local experts – fifth generation Perth butcher Beaton Lindsay and fish and seafood experts from George Campbell & Sons.
To see the full two-day demonstration timetable, visit www.perthshireonaplate.co.uk.