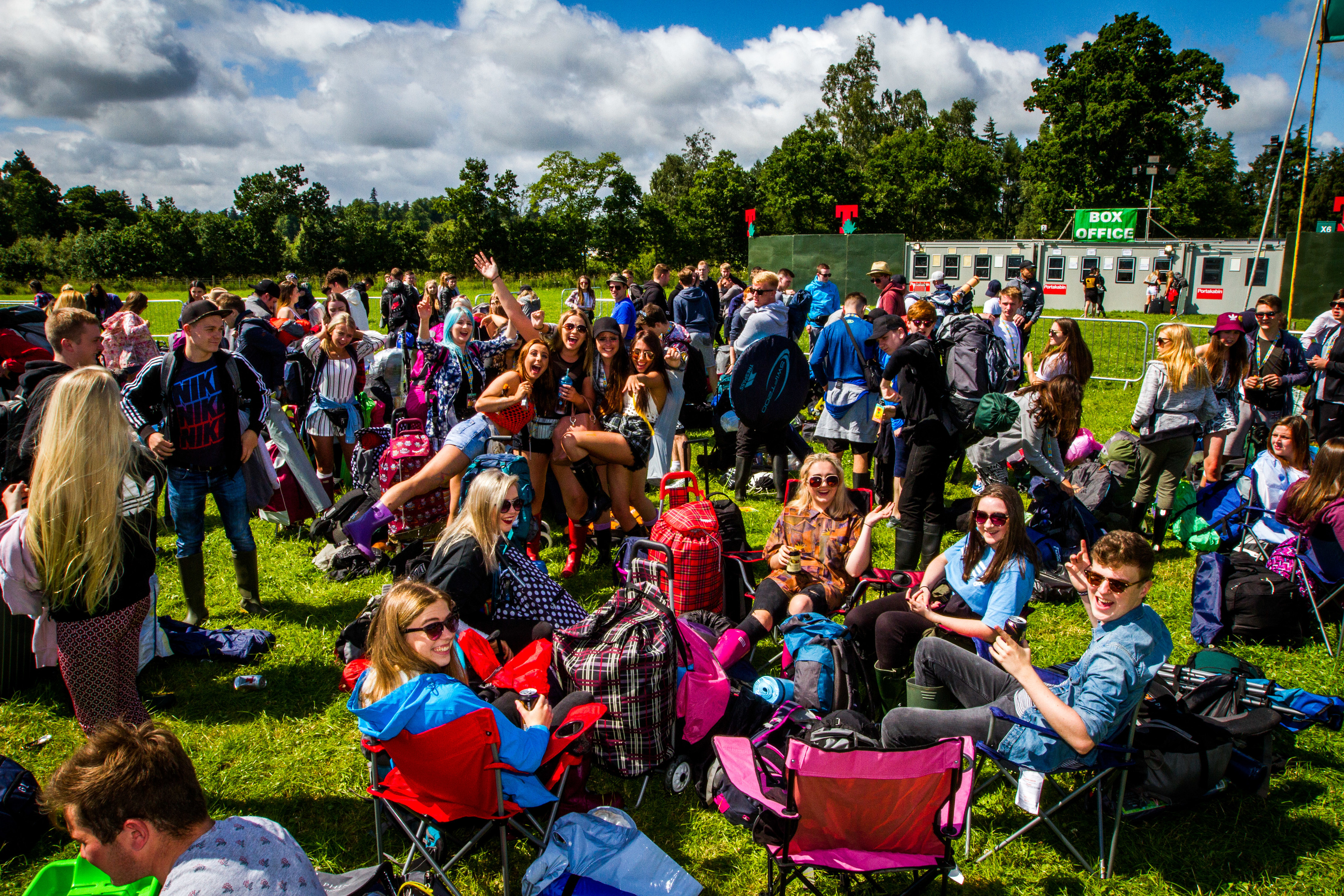 Indie rock legends The Stone Roses drew day one of T in the Park to close with their revered anthem I Am The Resurrection.
It was an appropriate choice of closer for a festival which hopes to revive its fortunes after a troubled event in 2015.
Last summer, revellers trying to make their way to pick-up points at the end of the night were left wandering along darkened country lanes, while some were stuck in traffic queues for several hours.
As the sun set at Strathallan Castle on Friday, it was too early to say if DF Concert's massively revised traffic plan had worked, although there were few complaints about getting into the site.
Other changes, including a radical redesign of the main arena, appeared to be a hit with fans.
The festival was formally opened with a pipe band procession by children from Strathallan School.
Blue skies and sunshine brought large crowds to the main stage for a mid-afternoon set by US rockers Fun Lovin' Criminals.
During the gig, frontman and BBC 6Music presenter Huey Morgan offered his support to Scottish fans over Brexit.
After introducing a song in Spanish, he told the crowd: "I'm speaking Spanish, because you guys are European, right?
"We heard about that. Power to the people."
Other major draws throughout the day were singer-songwriter James Morrison, Merseyside band The Coral and indie favourites Frightened Rabbit.
Irish band Ash made a surprise appearance on the T Break Stage, which is usually reserved for up-and-coming acts.
The Stone Roses, fresh from a series of celebrated homecoming shows, closed the first day with a greatest hits set including their first song in more than 20 years, All For One.
Jamie XX topped the bill at King Tut's Wah Wah Tent.
Calvin Harris will headline the main stage on Saturday, with The 1975 and Travis on the Radio One Stage and King Tut's respectively.
Of course, much of the focus was on the tragic deaths of two teenagers in the early hours of Friday morning.
However, tens of thousands of revellers remain determined to enjoy a weekend which will include sets from Calvin Harris and the Red Hot Chili Peppers.