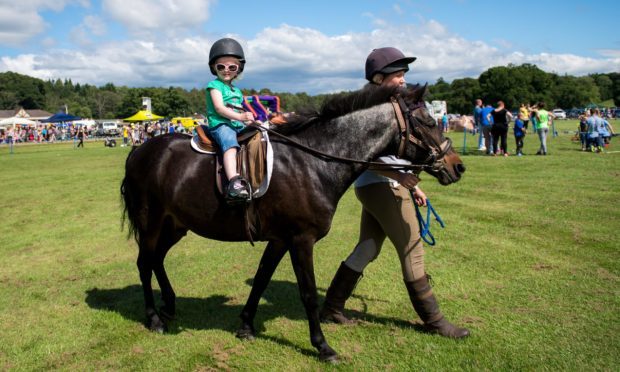 An established firm favourite in the racing calendar at Perth racecourse, the Family Race Day, takes place on Sunday.
A variety of free activities for children are laid on at the Scone course as well as a full programme of horse racing.
The event is expected to draw a crowd of 5,000 people with children going completely free.
Hopes are high that the event will be blessed with sunshine and with this in mind Mackie's ice cream, the racecourse's official ice cream supplier and summer sponsor, is taking a high profile.
"To celebrate the family focused event, we have organised for 40 of our own staff and their families to go along to Sunday's meeting, and we're sure that it will be a fantastic occasion," said Mackie's marketing director Karin Haynow.
The racecourse will once again be opening the centre course enclosure so that racegoers can opt to relax with their own picnics from the boot of their car or even enjoy a disposable barbecue within the grounds.
To keep young racegoers  entertained, Crieff Hydro's award winning activity arm, Action Glen, will be back for the third consecutive year delivering a variety of family-friendly, free entertainment from quad pods and Segway's to bouncy castles, face painting, archery and pony rides.
With seven races scheduled for the day, the meeting continues to draw in champion trainers and jockeys from across the UK and Ireland.
Irish trainer Gordon Elliot, who has celebrated recent success at the racecourse, said: "I really enjoy having runners at Perth and I have a lot of history at the racecourse. The northerly track has been very lucky for me, and myself and my owners thoroughly enjoy coming here.
"I am looking forward to the upcoming meeting and I will have plenty of runners – and hopefully a few winners."
For any tennis fans worried about missing the Wimbledon final, Perth racecourse will be screening all of the live action.