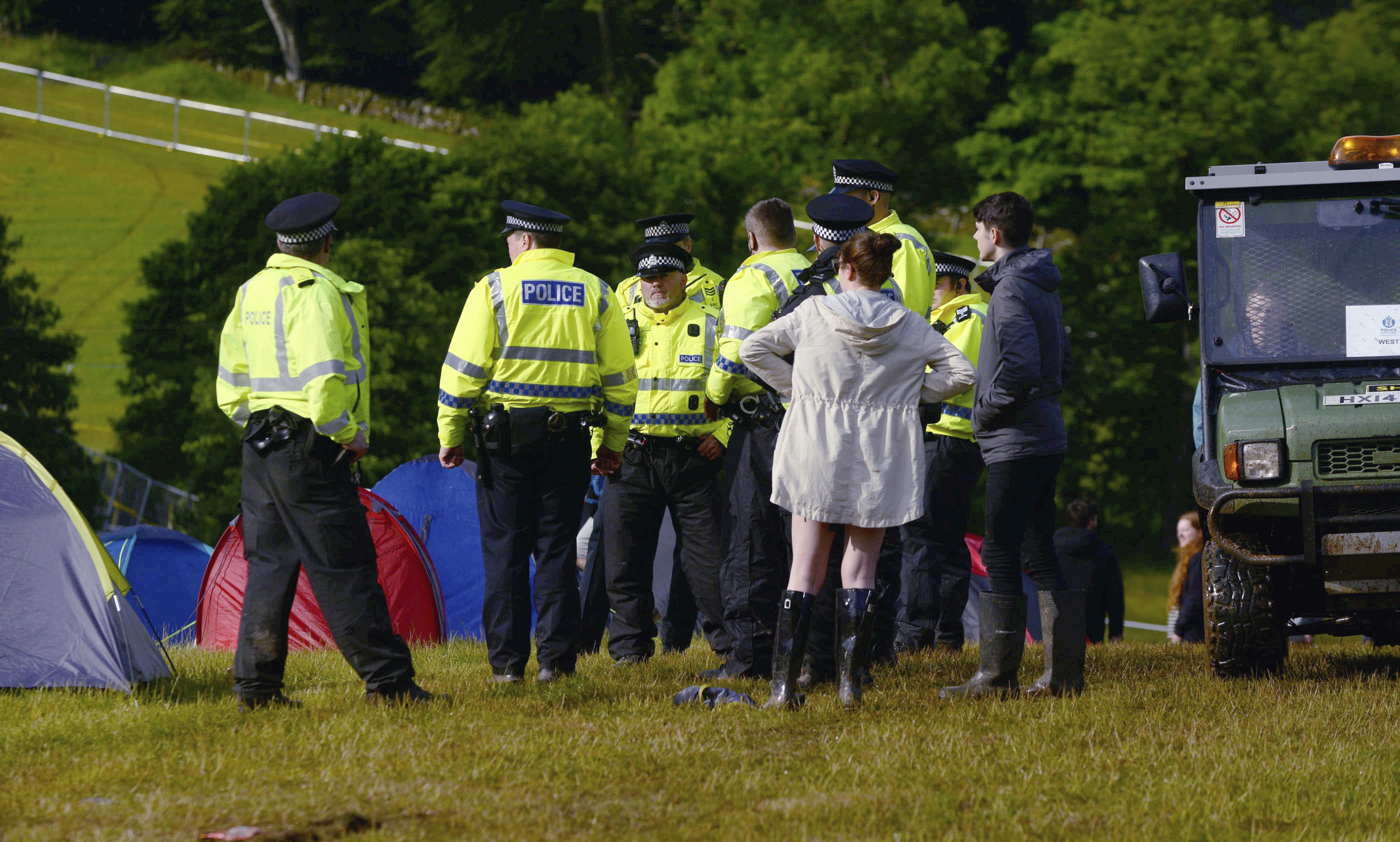 A total of 23 people have been arrested at T in the Park, police chiefs have confirmed.
The force said it was concentrating its high profile patrols at the entrance gates and in the campsites.
The number of arrests is on par with last year's figures.
Superintendent Conrad Trickett, the Event Day Commander: "The second day of the event has continued with a positive atmosphere, with most people enjoying themselves safely and responsibly.
"We are focusing on patrolling the entrance gates, the area of the Slam Tent and community reassurance patrols throughout the campsite."
He said: "A total of 23 people have been arrested for various, minor offences. The Police continue to work with all the agencies involved to ensure the safety of those attending the event"
The number of visits to the hospital tent are almost half of what they were this time last year.
Nick Moore, of the Scottish Ambulance Service said: "We've had 280 people present to the hospital tent with the vast majority of cases being minor ailments. As always, we stress that revellers report to staff if they feel unwell or if they are concerned about a friend.
"We advise people to dress appropriately for the weather and to take care when moving around the site, as some areas may be slippery."