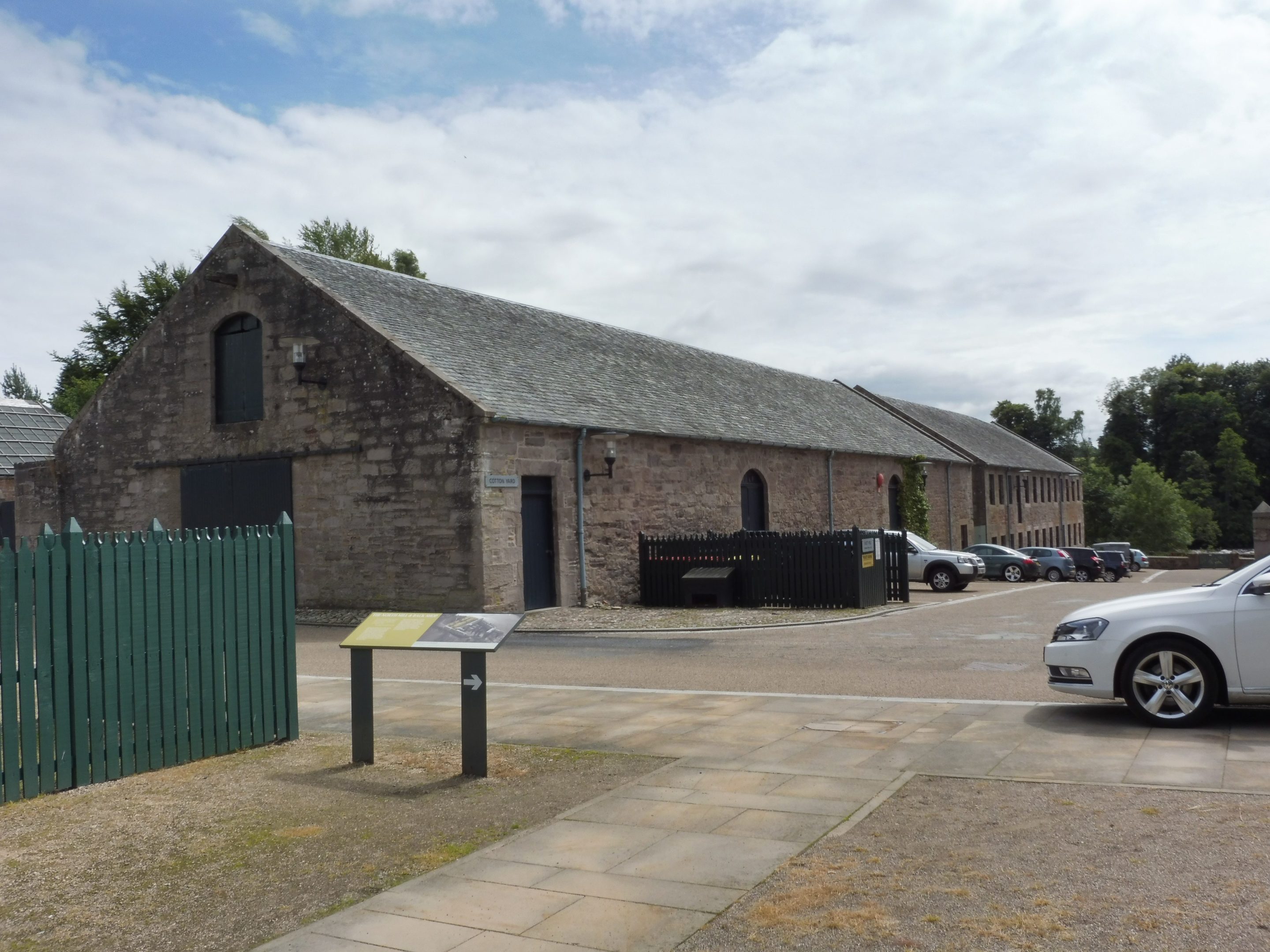 New uses are being sought for historic Perthshire buildings that harnessed the power of the River Tay to sell cotton and textiles around the world.
Perth and Kinross Heritage Trust is looking to breathe life into the East Range at Stanley Mills.
The four riverside buildings are the last part of the historically important mill complex to be regenerated since the mills closed in 1989.
The Trust is working with Historic Environment Scotland, the current owners, to identify viable new uses, as well as potential funding sources to bring the buildings back into productive use.
Both organisations are aiming to develop a scheme that will complement the existing visitor attraction and residential development, and benefit the local economy.
A wide range of uses are thought to be possible including business and craft workshops, artists' studios, a café, accommodation and uses benefitting from the situation of the East Range on the banks of the River Tay.
A thriving local charity has already expressed interest in using some of the space to complement its existing services in Perth.
There is potentially over 2000 square metres of floor space over the four buildings, ranging from large full height industrial spaces to smaller domestic scale spaces, and possibilities for shared space.
Head of industrial heritage at Historic Environment Scotland, Miles Oglethorpe, said: "The East Range at Stanley Mills is an attractive, nationally important category B listed range of buildings capable of accommodating a wide range of businesses and activities in a wonderful historic setting."
For 200 years the mill harnessed the power of the River Tay to process cotton and produce textiles that were sold around the world.
It was altered many times during that period in order to keep up with the industry's changing demands and new technologies, before finally closing in 1989.
It now offers visitors an insight into Scotland's important industrial milling heritage through interactive experiences, where they can learn all about the processes of the mill and the lives of the people who worked there.
Perth and Kinross Heritage Trust historic buildings development officer Sara Carruthers said: "We are keen to hear from anyone or any organisation that has views on or ideas for how the East Range buildings could be re-developed.
"We are also interested in speaking to anyone seeking space for a community, charitable or business use locally in Stanley. Don't be discouraged by the scale of the buildings – it's likely that any viable solution will include a range of uses and users."