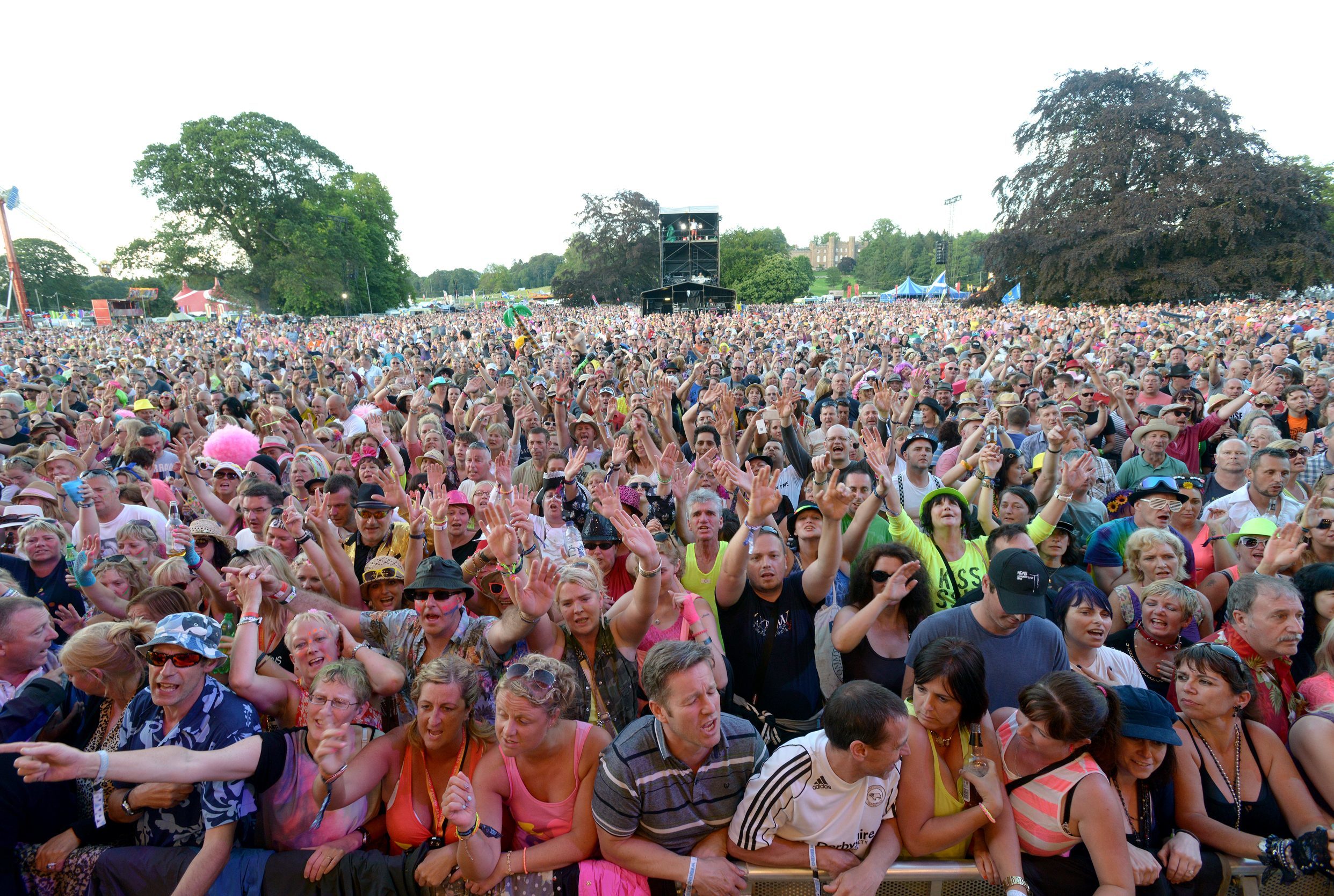 Music fans heading to Scone Palace for this year's Rewind '80s festival began arriving in the early hours the day before a note was played.
"People were queuing at 4.30am, they are more enthusiastic than ever," said Meg Jenkins of Rewind on Friday.
Although the car park didn't open until midday fans were prepared to wait patiently to capture prime camping sites.
Although the festival proper doesn't start until Saturday thousands of the 30,000 revellers decided to arrive the night before with traffic stretching back miles from the Scone site in all directions throughout the day.
Although the bands didn't play on Friday various diversions had been laid on for the early birds including a disco in a big top, fairground rides and street entertainment.
The music is the main draw of course and Saturday's line up includes Tony Hadley of Spandau Ballet fame and The Beat though the running times won't be announced until each morning.
On Sunday ABC and Midge Ure are among the big names while local musicians will get the opportunity to play at various bars on the site.
Rewind organiser David Heartfield  launched the festival down south with close friend and T'Pau singer Carole Decker in 2009. The show, which came to Scone Palace five years ago, has gone international with a successful launch in South Africa and other regular UK festivals at Henley-on-Thames and Cheshire.
Rewind Scotland, and in particular its venue down by the Tay across from Perth, is now a well-established event.
"The location is really important to us," said Mr Heartfield. "They (the crowds) want to spend their time in a new place and this is such a beautiful area to be in."
"There's more of everything now. More acts on stage, more things to see and do. The audience are the real stars of the show."
To mark the passing of two of the era's biggest names Blitz DJ Rusty Egan will be putting together a tribute to Bowie and Prince on the main stage before the last act on Saturday night.
Rewind Scotland line up, running order will be announced on the day.
Saturday –
Rick Astley, Holly Johnson, Tony Hadley, Marc Almond, Leo Sayer, Go West, Living in a Box, Average White Band, The Beat, The Bluebells, Hazell Dean, Snap.
Sunday –
ABC, Adam Ant, Big Country, Midge Ure, Slim Jim Phantom from Stray Cats, Roland Gift, China Crisis, Toyah, Annabella of Bow Wow Wow, Thomas Dolby, The Lotus Eaters, Heaven 17's Glen Gregory.