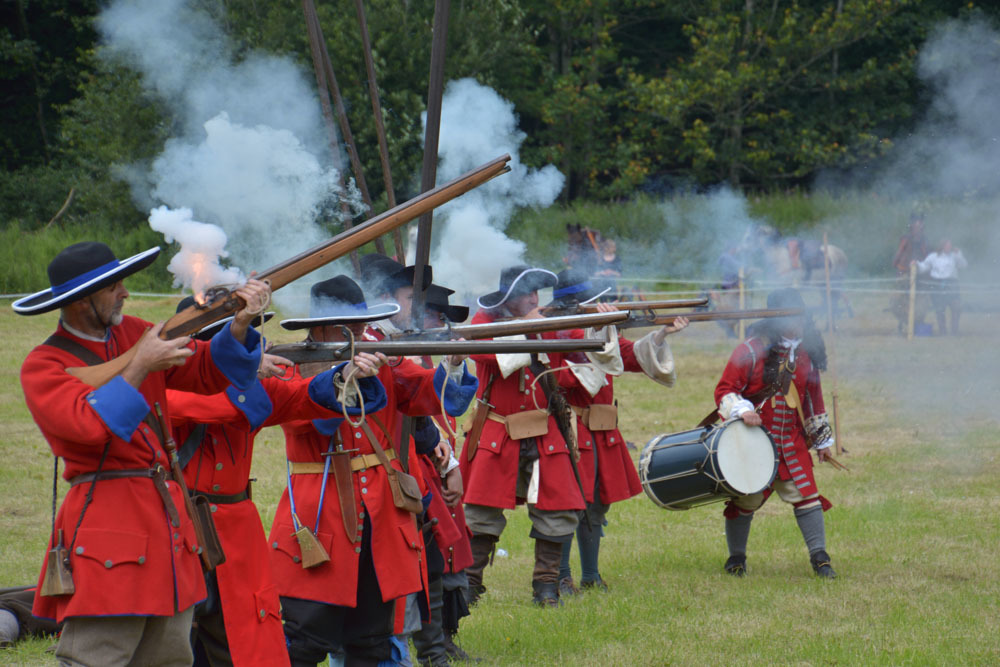 A Highland Perthshire re-enactment group has received a major boost from funding for equipment.
The Soldiers of Killiecrankie Group has been given £10,000 by Awards for All – Big Lottery Fund to buy equipment from 17th century-period saddles to infantry uniforms.
Soldiers of Killiecrankie is a community-run event that commemorates the 17th century Battle of Killiecrankie over the last weekend of July each year.
Enthusiasts from all over the UK and Ireland travel to Killiecrankie to take part.
James Rattray, chairman of Soldiers of Killiecrankie, said: "We are extremely grateful to Awards for All for supporting us. Currently we have to borrow saddles, uniforms and some weapons which have to travel up to Killiecrankie from Cambridge in England each year.
"This year in particular it is proving to be more of a challenge, as the equipment is needed for other events on the same weekend.
"The Awards for All funding will help us go a long way to standing on our own two feet, equipment-wise."
Soldiers of Killiecrankie 2016 has a number of new activities on offer.
On Friday at 5.30pm, Pitlochry's main street will be closed to all traffic to allow the re-enactment of the skirmish that took place in the Pass of Killiecrankie prior to the battle proper in 1689.
Another first for this year will be a 170-metre long soldiers leap zip wire, to commemorate a government soldier's spectacular six metre leap over the River Garry gorge, as he fled from pursuing Jacobite Soldiers.
The Soldiers of Killiecrankie weekend takes place on Saturday and Sunday, from 11am to 5pm each day (gates open at 10am), and will include displays by Jacobite Cavalry, Government and Jacobite Infantry, a large living history camp, battlefield tours and a range of performances and activities in the big tent.
A Battlefield Traditional Family Ceilidh will take place on Saturday evening.
Entry to Soldiers of Killiecrankie is £6 for adults, £5 for concessions, £3 for children under 16 years, and it costs £16 for family of four.
For more information visit www.SoldiersOfKilliecrankie.co.uk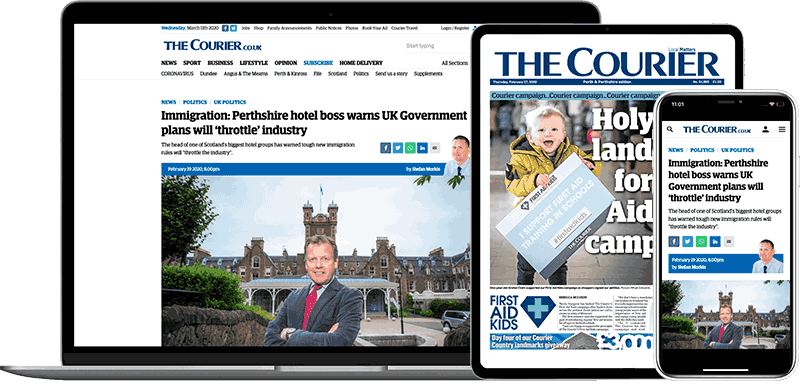 Help support quality local journalism … become a digital subscriber to The Courier
For as little as £5.99 a month you can access all of our content, including Premium articles.
Subscribe