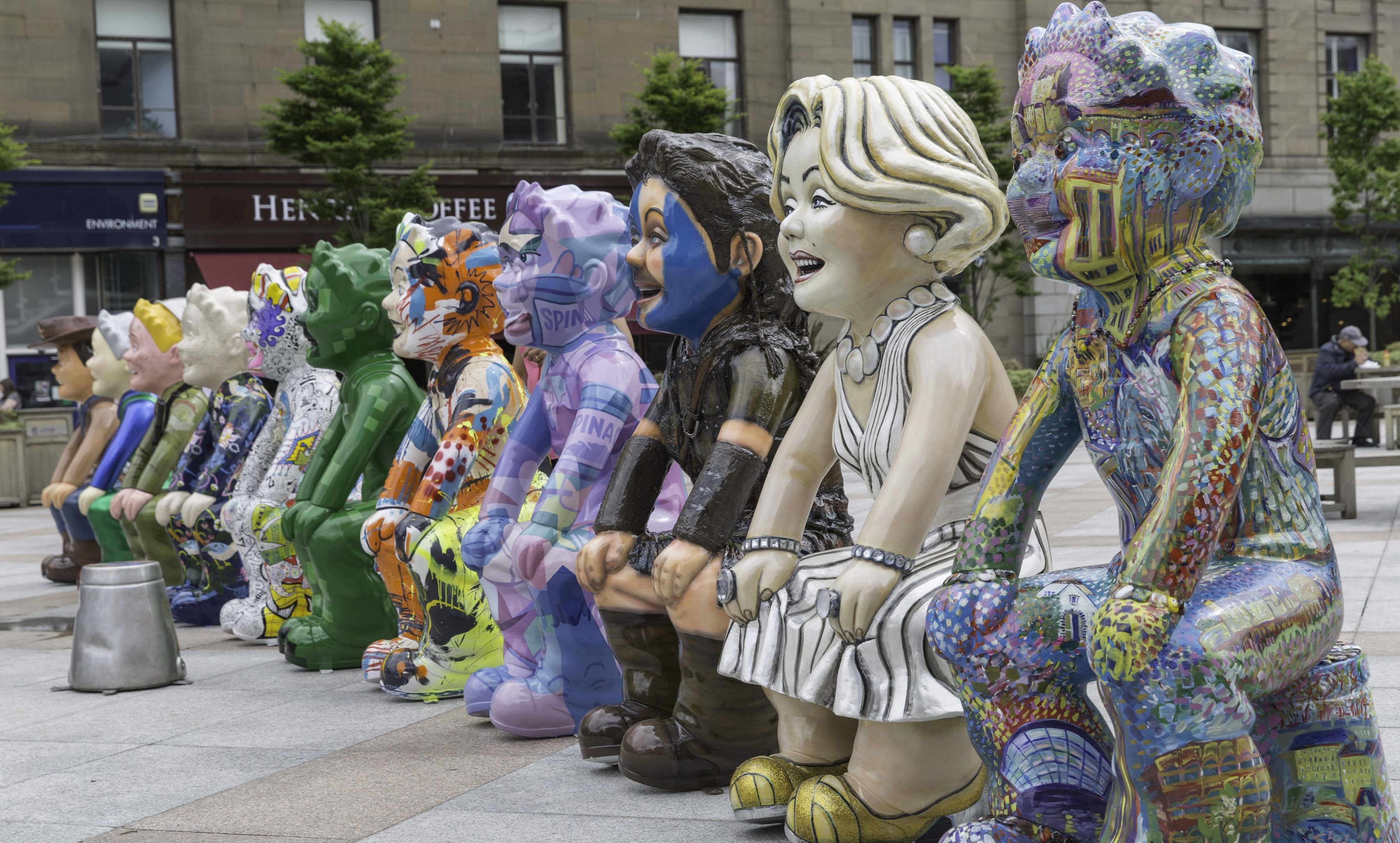 Ten mischievous Oor Wullie sculptures will arrive in Perth next week as part of a mass-participation public art national tour.
The sculptures, which will include Minecraft Wullie, will be ready to 'play' at Culture Perth and Kinross' interactive gaming exhibition at Perth Museum and Art Gallery from Monday until Sunday.
Launched in Dundee at the end of June, Oor Wullie's Bucket Trail has introduced more than 55 sculptures, individually designed and painted by an array of local and international artists, to the streets of Dundee, in a bid to raise money for The ARCHIE Foundation's Tayside Children's Hospital appeal.
Minecraft Wullie will take pride of place at the interactive exhibition, which celebrates the latest trends in digital play and the evolution of videogames. The exhibition encourages gamers of all ages to try consoles, including the seminal Space Invaders, the Nintendo Gameboy and the Sega Megadrive.
Helen Smout, chief executive of Culture Perth and Kinross, said: "We are incredibly excited to welcome a collection of Oor Wullie sculptures to Perth Museum and Art Gallery and are especially excited to be home to Minecraft Wullie over the next week, who we are sure will feel right at home.
"It is fantastic to be able to link a relatively modern form of play like gaming with a character like Oor Wullie, who has entertained people, young and old, for generations."
Cassie Thompson, head of fundraising for The ARCHIE Foundation, added: "As organisers, we are very excited to be able to take Oor Wullie's Bucket Trail on a tour across Scotland and be able to bring the excitement to our next stop,  Perth.
"An incredible amount of work has gone into this project, which is all to help raise money for the ARCHIE Foundation's Tayside Children's Hospital Appeal."
Four Oor Wullie sculptures will be placed around Perth Museum and Art Gallery and six more individually and unique figurines will be located in St John's Shopping Centre for the duration of the week, which has already seen them visit Aberdeen, Edinburgh, Glasgow and Stirling.
After leaving Perth, the tour will travel to Inverness and St Andrews before arriving back in Dundee for the final few weeks of the trail.
At the end of the trail on Tuesday, September 13, all the sculptures will be sold at an auction at the Dundee Rep, with the proceeds going to The ARCHIE Foundation's appeal to raise funds to create a brand new twin operating theatre paediatric surgical suite for the Tayside Children's Hospital at Ninewells.
For more information visit www.oorwulliebuckettrail.com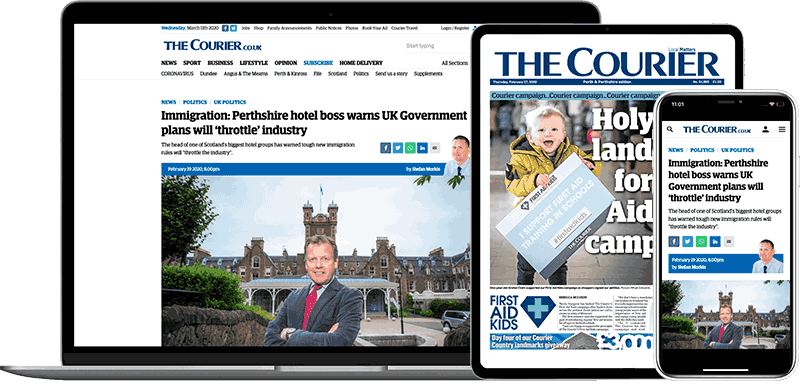 Help support quality local journalism … become a digital subscriber to The Courier
For as little as £5.99 a month you can access all of our content, including Premium articles.
Subscribe