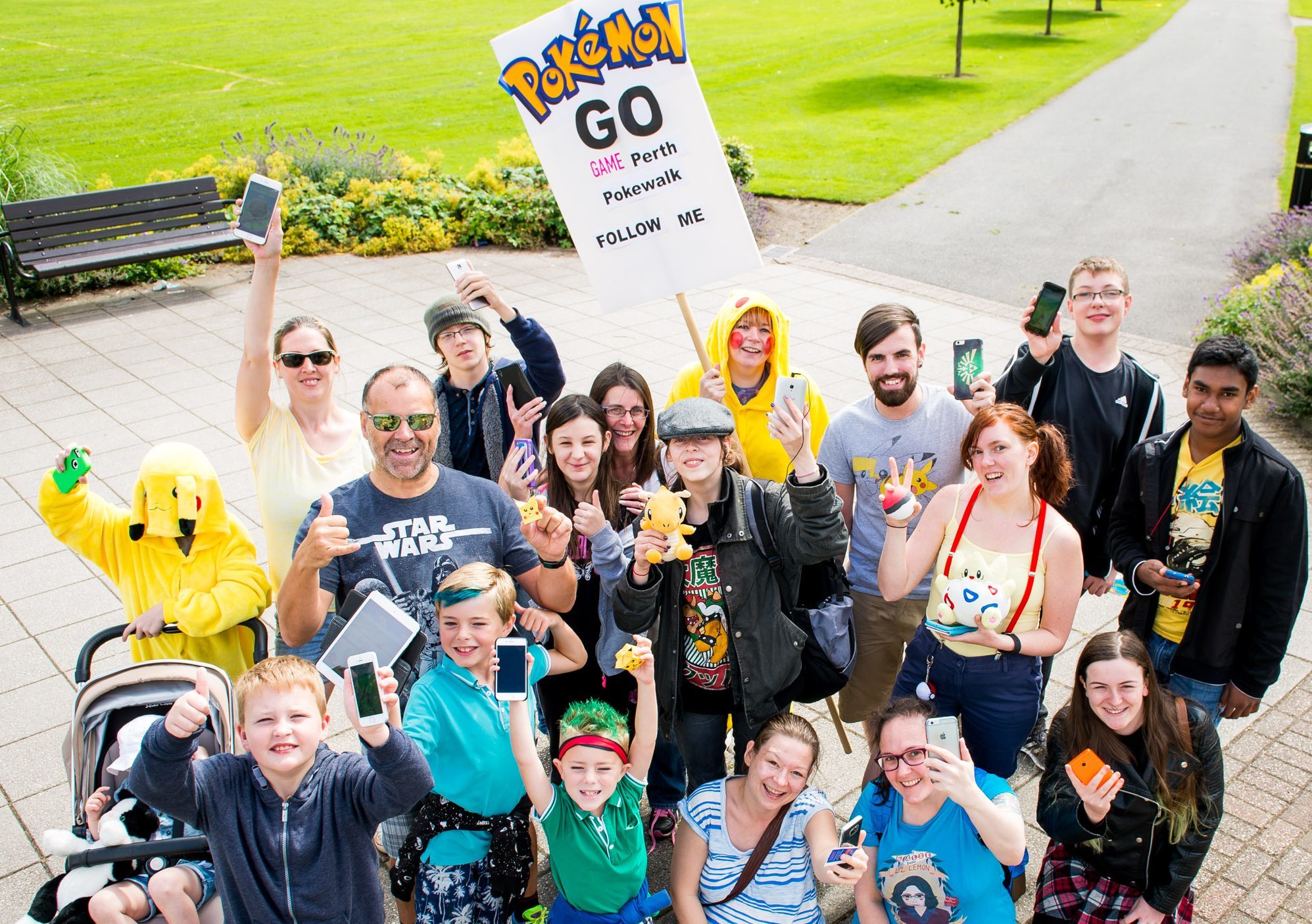 Gamers hit the streets of Perth over the weekend to live out their childhood dream of catching Pokemon in the wild.
A crowd of game lovers gathered on the North Inch as the Fair City held its first ever Pokemon Go walk on Saturday, billed a Pokewalk.
The gaming app saw residents more glued to their phones than ever, searching for the cyber creatures in locations across Perth.
The app, which uses satellite locations, graphics and camera capabilities to overlay cartoon monsters on real-world settings, has become a world-wide phenomenon.
The event was organised by Perth gaming retailer Game and led by store manager Sarah Norris.
Sarah, 37, said: "I've been playing it myself and you meet all sorts of people when you're out. So I thought why not bring everyone together and do it as a large group instead of wandering around on your own.
"Considering it's such a simple idea the game has really caught people's imagination. There is a wide range of ages that play it and parents get drawn into it as well through their children.
"When you see someone else playing it you get a nice camaraderie with them. It creates a really nice atmosphere so we decided to try and make the most of it."
The Pokewalk, which was free to take part in, began at the North Inch and weaved its way throughout Perth city centre, taking in the Tay, South Street, York Place, Mill Street, Kinnoull Street, the High Street and finishing at Perth Museum and Art Gallery.
* For more on this story see Monday's Courier, also available as a digital edition.