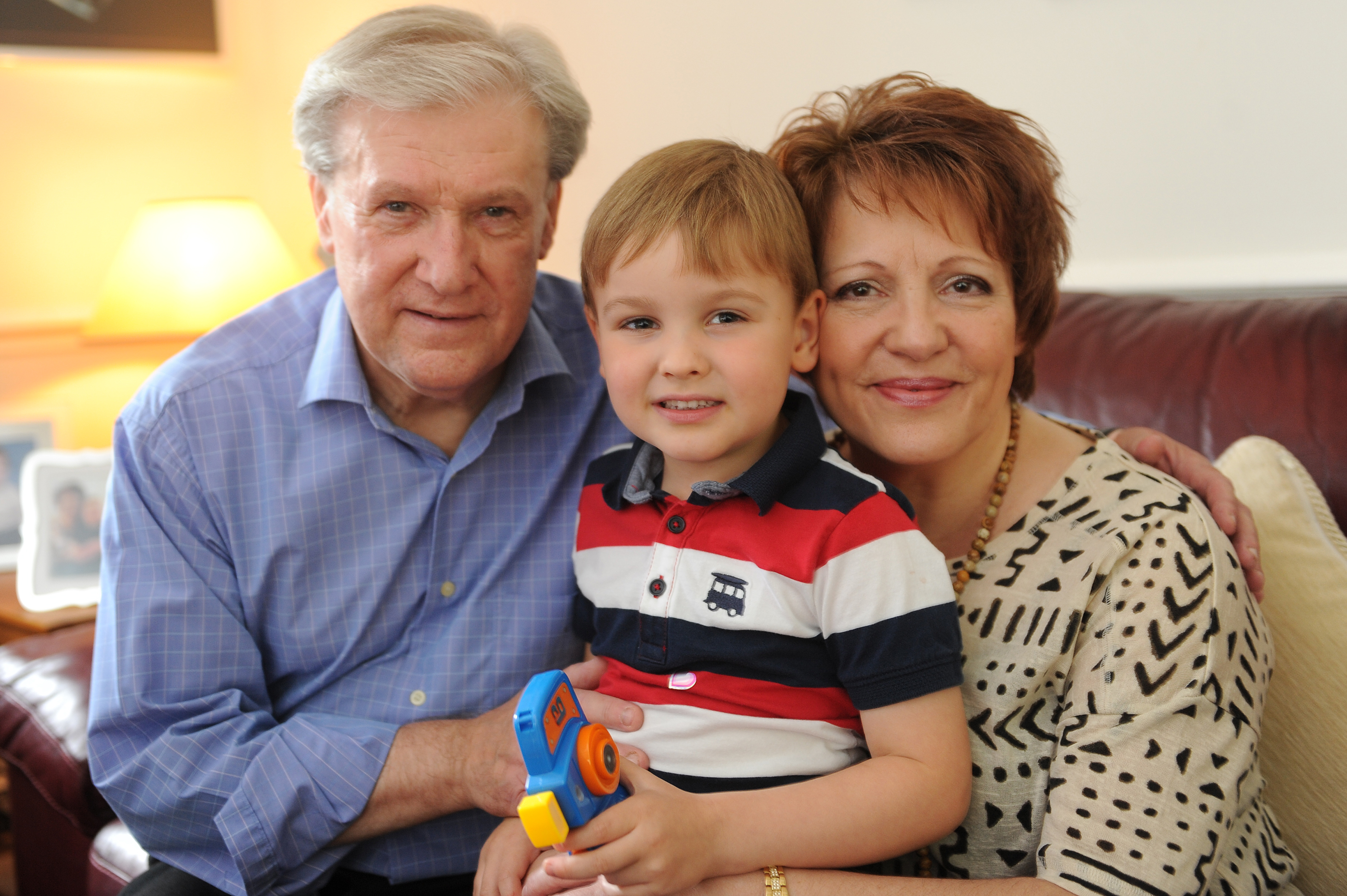 The parents of a young Perth woman who died of a devastating asthma attack have called for extra government aid for research.
The call from Lydia MacDonald's family comes as shock figures reveal the number of Scottish deaths related to the condition rose to the  highest level for more than a decade.
Lydia, 28, was in her flat with her toddler son Mason when she died in June, last year.
The youngster was trapped inside for two days until Lydia's friends raised the alarm when she failed to respond to calls and text messages.
Now parents Ron and Linda MacDonald have mounted a campaign for more funding from the Scottish and UK governments to research cures and treatments for the respiratory condition.
And they fear that EU funding which currently pays for a great deal of potentially life-saving studies could be cancelled after Brexit.
A total of 122 people died from asthma last year, a huge leap up from 50 in 2014.
Asthma UK has warned that someone has a potentially life-threatening asthma attack every 10 seconds.
The MacDonalds have visited the Scottish Parliament and made a plea to MPs and MSPs.
"There really needs to be more done," said Mr MacDonald, 68. "The number of people receiving treatment for asthma is very worrying.
"There's talk now of an experimental pill which could help adults with severe asthma and we would like to see more money go into researching this.
"If only something like this was available when our Lydia was alive."
The MacDonalds have been raising funds for Asthma UK and have so far made £8,500 through charity events and donations. They even agreed to front a campaign for the charity – Lydia's Appeal – which gathered a further £13,000.
"We've seen the research that goes into this and its incredible some of the work they are doing," said Mr MacDonald.
"But they really need government funding, they can't just rely on donations alone.
"And there's a lot of money comes from the EU, but of course nobody knows what's going to happen with that because of Brexit."
The MacDonalds, who live near Scone on the edge of Perth, have raised little Mason since their daughter's death.
"He's doing really well," he said. "He's a boisterous four-year-old and he's really looking forward to nursery after the summer."
In Scotland, 368,000 people are currently receiving treatment for asthma, including 72,000 children.
Kay Boycott, chief executive of Asthma UK, said: "These figures are alarming, showing the biggest increase in asthma deaths in Scotland in 14 years.
"However the national review of asthma deaths showed two-thirds of asthma deaths in the UK are preventable with better basic care, so it is critical that the Scottish Government takes rapid action to ensure effective care is in place to prevent more people dying unnecessarily from asthma attacks in the future."
She said: "Every 10 seconds, someone has a potentially life-threatening asthma attack. This is why it is so vital that people with asthma have regular asthma reviews with their GP or asthma nurse."
The number of asthma deaths fell to a record low in 2014 and have generally been on the decrease from highs of 131 in 2000 and 2002.