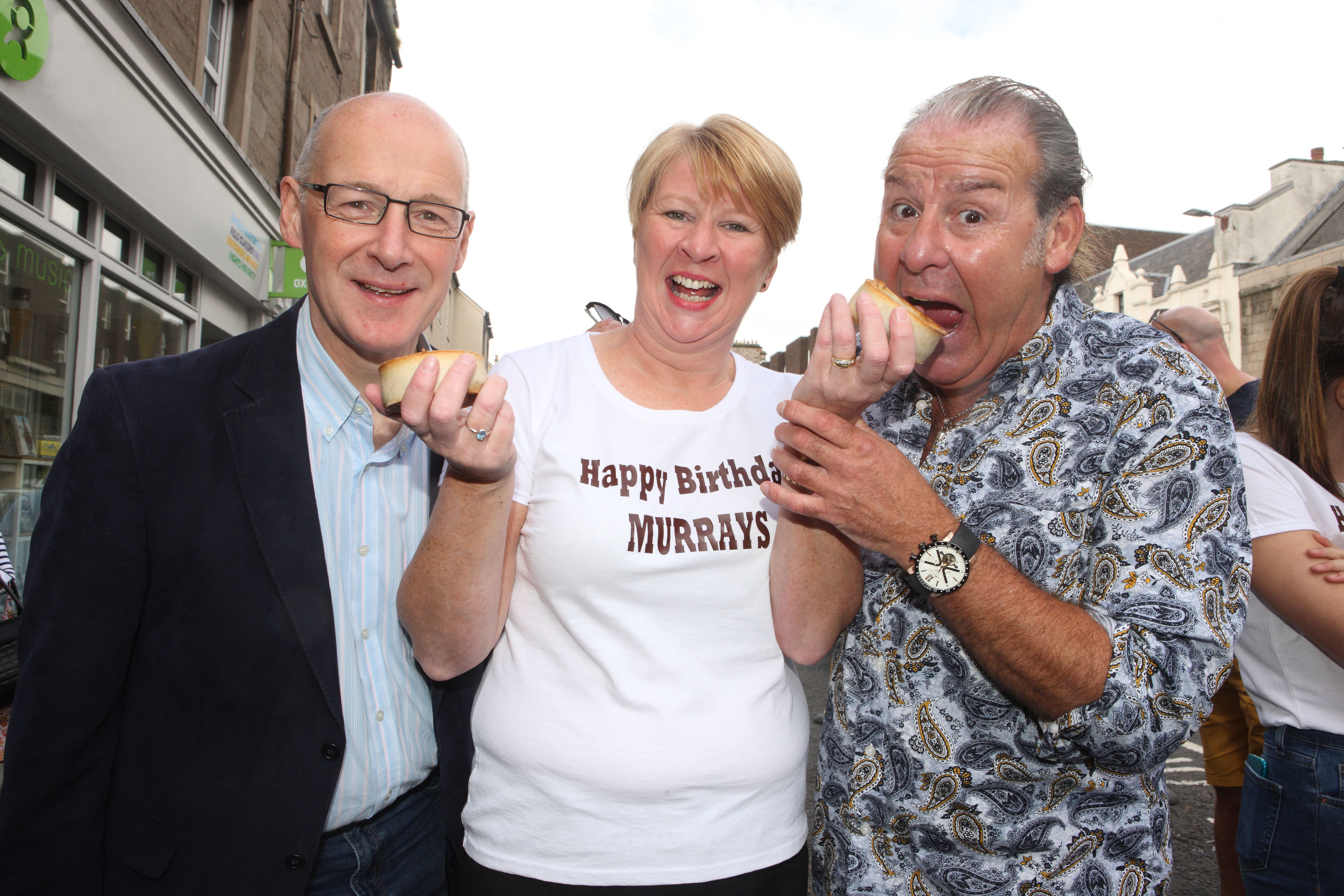 A pie-eating contest was held in Perth on Saturday to celebrate the 115th birthday of a local business.
Murray's Bakers used the event to raise money for Cash for Kids.
Among the first to take part was deputy First Minister John Swinney, who was defeated by comedy actor Andy Gray's time of 36.59.
Also taking on the challenge were Ben and Will Robertson, from nearby Sweeney Todd's barbers.
Ben said: "We heard Murray's have the best pies so we thought we'd give them a try. Mrs Lovat made pies but these are better – they don't have trickles of blood coming out of them."
A 19 second record, which has stood since the morning, was smashed at the 11th hour by Adam Whitehead – who wolfed down the savoury treat in 15.99 seconds.
Bakery owner Linda Hill said: "It was amazing – he just rammed it in his mouth and took big drink of water to wash it down. He did chew a little bit but not much.
"Overall the day was a brilliant success. It was really busy – we haven't got the final figure but we think we've raised around £400 for Cash for Kids.
"it was a brilliant birthday party to celebrate the opening after our refit."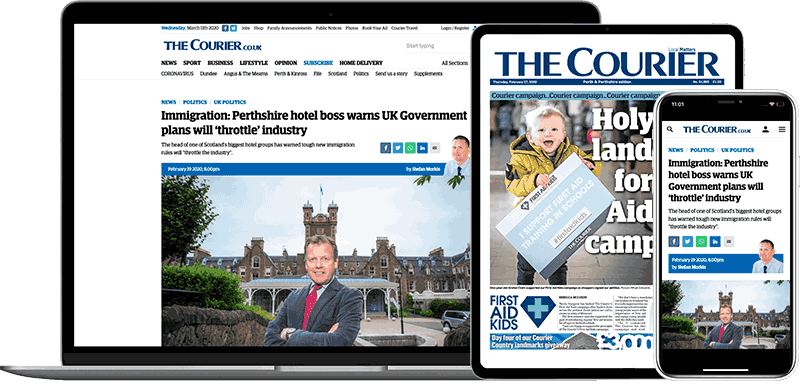 Help support quality local journalism … become a digital subscriber to The Courier
For as little as £5.99 a month you can access all of our content, including Premium articles.
Subscribe