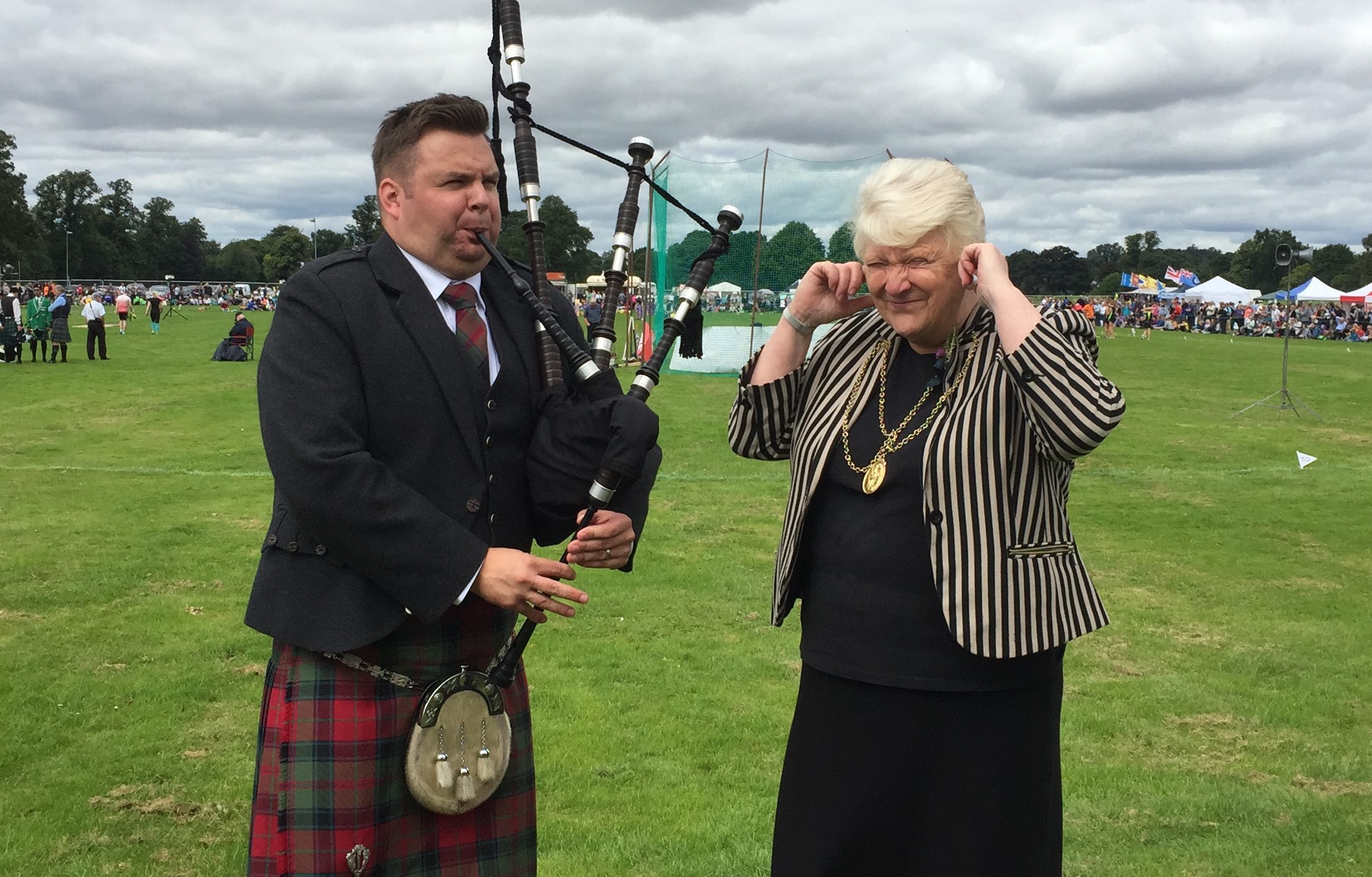 Stuart Cassells has made his first public piping performance on an open arena since retiring from the Red Hot Chilli Pipers.
At Perth Highland Games on Sunday, he played a rendition of When the Battle's Over as Provost Liz Grant looked on.
He also played Green Hills of Tyrol with delighted members of the St John's College pipe band, who had travelled from Harare in Zimbabwe to be part of the Games.
Stuart, who now manages the Famous Grouse Experience, left the Red Hot Chilli Pipers in 2011 after the medical condition he was first diagnosed with at the age of 19 – focal hand dystonia – got worse.
The condition, which primarily affects his left hand, causes involuntary muscular contractions, meaning he can only play for short periods of time.
FHD affects one in 200 musicians because of the rapid and precise hand movements they use.
The Red Hot Chilli Pipers were founded in 2002 and are world famous for their unique versions of rock and pop tracks and modern takes on traditional tunes.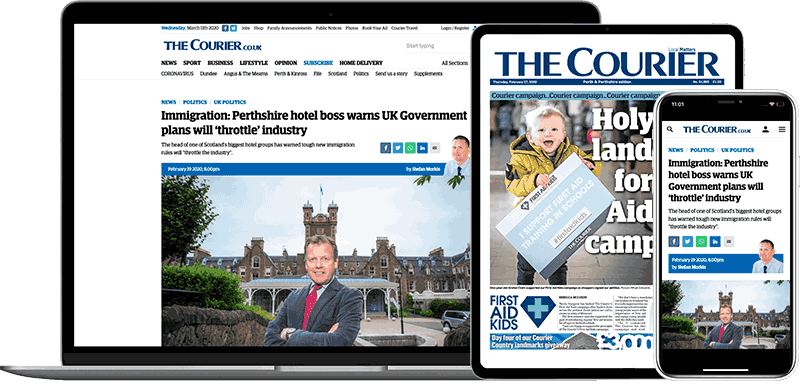 Help support quality local journalism … become a digital subscriber to The Courier
For as little as £5.99 a month you can access all of our content, including Premium articles.
Subscribe