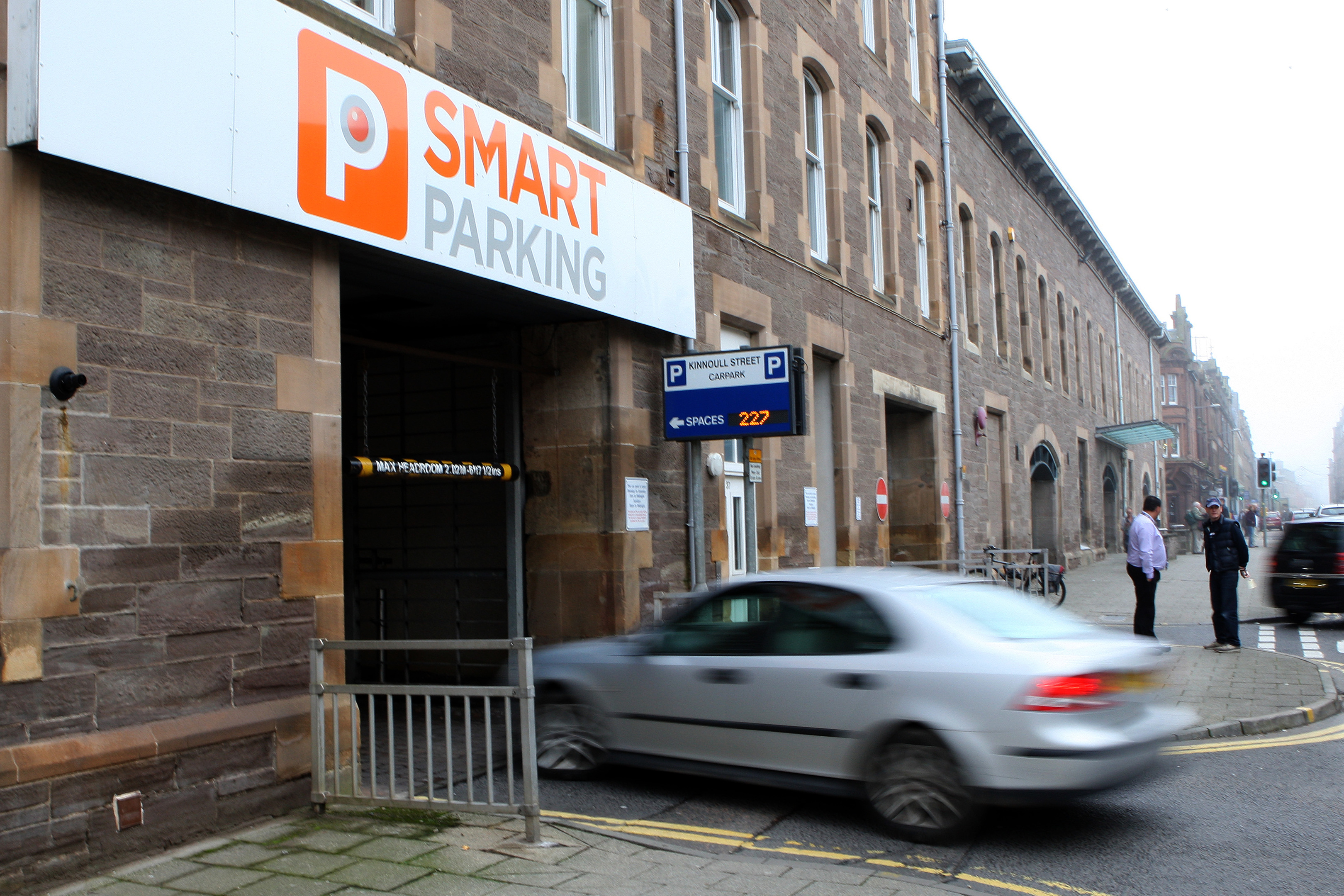 A war of words has erupted between Perth's MP and a parking operator with the politician telling the latter to "get out of the city" after claiming there has been scores of complaints from his constituents.
Pete Wishart and Smart Parking have become involved in a heated exchange with the former stating the parking firm has a duty to meet him to explain why they have created a "summer of misery" for motorists and visitors coming to the Fair City.
The SNP member said he has been "totally inundated" with complaints about and has upped the ante by writing to Smart Parking along with parking regulator, the British Parking Association, about "on-going issues" in Perth.
The company has hit back, claiming Mr Wishart's comments are "unfair and unreasonable."
Smart Parking state the number of motorists using the Kinnoull Street car park in Perth has increased and also claim Mr Wishart is more "interested" in creating newspaper headlines than discussing issues with them.
Mr Wishart said: "My office remains besieged by constituents and visitors caught out by the chaotic parking arrangements.
"They are driving visitors from our city and frustrating hundreds of people with their regime of distributing unjustifiable parking charge notices (PCNs). This has to come to an end."
He continued: "These PCNs are not fines – they are an alleged breach of contract and I would urge people to seriously look into their rights if they receive one. Smart Parking has to demonstrate that people have broken the rules of the contract.
"If people are not inclined to pay a PCN it is important that they are aware of their rights and know the legal situation."
Mr Wishart hopes Smart Parking will agree to meet him to discuss how they can review their parking arrangements.
"I am however becoming increasingly frustrated at their recalcitrant behaviour.
"I'll continue to pursue this with the regulator, who I am meeting in the next few weeks.
"If Smart Parking is not willing to meet an elected member they should get out of Perth."
Mr Wishart's comments were slammed by Smart Parking which claims if PCNs are not issued, car parks would become "clogged" with motorists "over-staying."
A spokesperson said: "PCNs have been challenged in the highest courts a number of times and they have been upheld, resulting in a lot of expense for the motorists concerned.
"Smart Parking is a member of the British Parking Association and strictly follows its guidelines. We have installed a state-of-the-art number plate recognition system at our Kinnoull Street car park which automatically records how long each car has spent in the car park, allowing us to regulate it appropriately.
"We are pleased to say that since we have been running the Kinnoull Street car park, parking numbers have actually increased.
"Mr Wishart claims he wrote to us recently, but we have not received anything from him.
"We have previously invited him to come to our headquarters and data centre in Birmingham to see our state-of-the-art technology and even offered to pay his expense but he has not responded to any of our invitations."