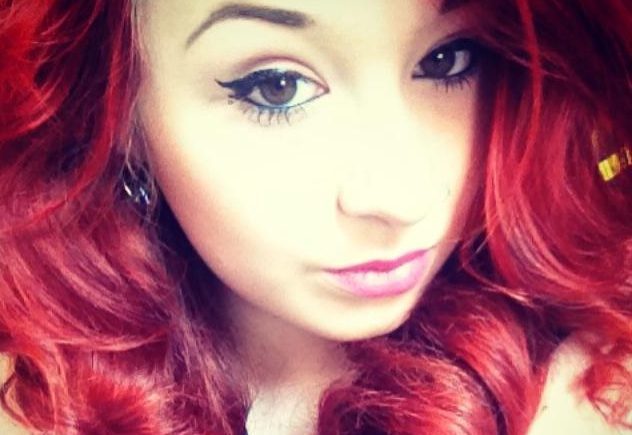 A live music memorial to a popular Tayside teenager will be staged in Perth.
Kayla Brown died of a suspected heart problem at her home in Stanley in 2014.
Moments earlier, she had been chatting with her family about her plans for Halloween.
Now local musicians are preparing to pay tribute to the 17-year-old at a special concert at Perth's Green Room in September.
The gig will benefit the charity Cardiac Risk in the Young which works to reduce the number of young sudden cardiac deaths (YSCD) in Britain.
Bands Flat Six, Bridge of Birds and Quench have already signed up for the Kayla Brown Memorial Gig which starts from 8.30pm on Thursday, September 29.
Young mourners dressed in alternative and gothic clothing at Kayla's funeral in October 2014.
Friends paid tribute, saying: "Thank you for being our guiding star through dark times – a star that will never die out."
Last year, pupils at Perth Grammar Schoool planted a tree in Kayla's memory.
Kayla died at Perth Royal Infirmary after collapsing at home.
Although the specifics were unknown, she reportedly died of a heart problem, despite having no history of illness.
Paying tribute to her daughter at the time, Lou Cole said Kayla was "one of a kind".
"She was such a bright, vibrant, happy go lucky, artistic, talented and friendly person," she said.
"Just minutes before, she was on the settee, drawing and getting excited about Halloween, as it was her favourite time of the year."
A big music fan, Kayla was looking forward to seeing her favourite metal band Black Veil Brides in Glasgow when she died.
Cardiac Risk in the Young provides medical information on the most common causes of unexpected sudden cardiac death in the young (aged 35 and under).
These conditions include thickening or abnormal structure of the heart muscle and irregularities of the electrical impulses that upset the natural rhythm of the heart.
Sudden Death Syndrome events are defined as non-traumatic, non-violent, unexpected occurrences resulting from cardiac arrest within as little as six hours of previously witnessed normal health.
A spokesman for the charity said: "It is often difficult to consider that someone who is apparently young and fit may be at risk. There have been a number of reported incidents of misdiagnosis culminating in a tragedy that could have been avoided."
Tickets for the Green Room gig are available from the venue.