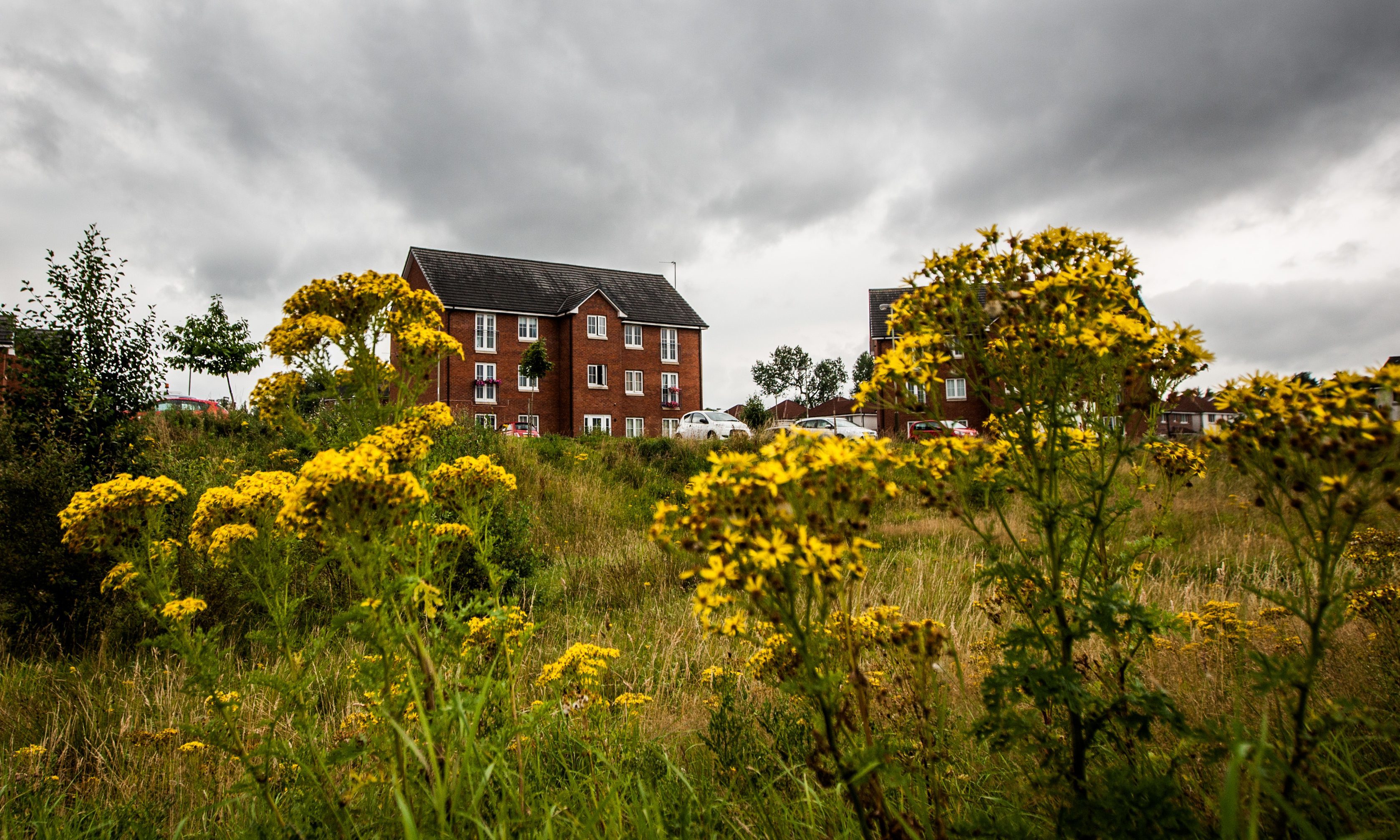 Council bosses have threatened a construction firm with legal action over complaints about the unkempt condition of its Perth housing estate.
An enforcement order has been issued to Glasgow-based Greenbelt Energy, demanding the firm clears up overgrown land at its development off Dunkeld Road.
Perth and Kinross Council said it was forced to take action after a spate of complaints from residents who said public areas near their homes had been largely untouched, leading to patches of dangerous hogweed and other species.
But Greenbelt has hit back, arguing that it is no longer responsible for the site.
The company won planning permission for the 230-home development on the former Dewars site in May, 2000.
At the time, the developers were told to draw up a scheme to maintain and manage all areas of public space and landscaping on the site.
In its written enforcement notice, a council spokesman told Greenbelt bosses that the condition of parts of the estate had become so bad, it constituted a breach of planning consent. He said: "The council considers that the current standard of grounds maintenance of open space is not to the council's satisfaction."
The council has accused the firm of failing to cut grass regularly, maintain trees and undertake effective weed control in shrub areas.
The spokesman added: "The failure to maintain open space areas has resulted in receipt of complaints from local residents, expressing dissatisfaction of the current maintenance regime.
"The council also considers that the failure to maintain the open space areas deters the active use of the open space, designed for public enjoyment."
Greenbelt was given until the middle of next month to maintain all green areas, "ensuring the grass height does not exceed a height of 100mm."
And the company has been ordered to cut the grass at further six times between spring and October 2017.
Bosses have been warned that failure to comply could result in prosecution, remedial action or a fixed penalty notice.
However, Greenbelt has appealed against the order to the Scottish Government. Director Anne Shipton argued that the council is mistaken and Greenbelt only owns to small areas of the site. The areas which have sparked complaints are owned by Bellway Homes and Walker Holdings, she said.
In its submission to appeal officers, Ms Shipton said: "Neither Bellway Homes nor Walker Holdings entered into a contract with Greenbelt to manage, maintain or transfer the open spaces on the site to Greenbelt."
She added that the grass cutting regime ordered in the terms of the enforcement notice was "excessive to remedy the alleged breach".
The company has called for the notice, which relates to several streets in and around Auld Bond Road and Cooper Drive, to be quashed.