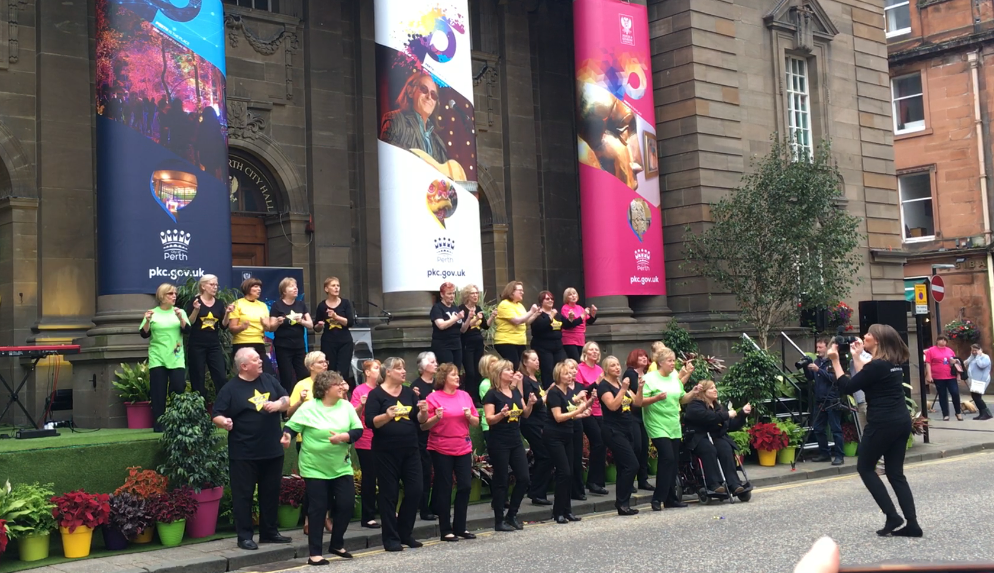 Perth wants to host the Royal National Mod in 2021 as part of its ambitious City of Culture campaign.
Council chief executive Bernadette Malone revealed that a bid would be made for the premier Gaelic festival as part of a series of initiatives to strengthen Perth's case for the coveted title.
The City of Culture bid was formally launched on Friday with a huge party in the city centre. If successful, the year-long status could bring hundreds of thousands to the Fair City, ploughing an estimated £60 million into the local economy.
According to bookmakers William Hill, Perth is now in pole position to snatch the title, ahead of rivals Paisley, Coventry, Sunderland and Stoke-on-Trent.
Ms Malone said: "Culture has the power to transform places and people's lives and that's what we want to achieve.
"That is why we want to make culture part of the fabric of everyday life."
She added: ""We will be delivering a programme of events celebrating our Gaelic culture and we will be bidding to bring the Mod to Perth in 2021 as part of our City of Culture celebrations."
Bid organisers also plan to launch an online artwork, known as the digital tapestry of Scotland. People will be asked to contribute to the project by uploading their stories, images and songs.
The Perth 2021 team is also asking for nominations for modern day Perthshire pioneers, such as actor Ewan McGregor or adventurer Mark Beaumont, but also less-well known faces who have made a difference in their communities.
The campaign has won the backing of the Perth City Development Board, which has drawn up a plan to turn Perth into "one of Europe's great small cities".
Chairman John Bullough said a planned £20 million investment in cultural assets – including efforts to reclaim the Stone of Destiny – is vital to Perth's success.
"Every successful European city has a strong cultural offering at its heart," he said. "Perth clearly underperforms in this area and despite being one of the most ancient and important cities in Scotland, it lacks a clear modern identity and offering to attract both city-break and day-trip customers."
He added: "Our ambitious plan for two fabulous new cultural destinations to complement the newly refurbished and extended theatre offering and a world-class concert hall, will form the centrepiece of our bid to become the UK's City of Culture 2021.
"Perth is a beautiful little city, which has all the attributes to make it truly great. We have the history, the heritage, the central location, a growing population and an expanding university and college campus.
"What we have lacked, til now, is a clear vision on how to bring all of these together with our business community to give Perth the identity and 'unique selling point' it needs to become a modern world-class destination."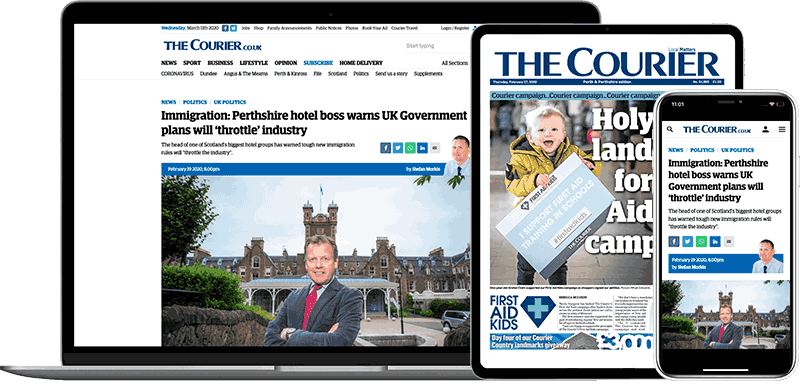 Help support quality local journalism … become a digital subscriber to The Courier
For as little as £5.99 a month you can access all of our content, including Premium articles.
Subscribe