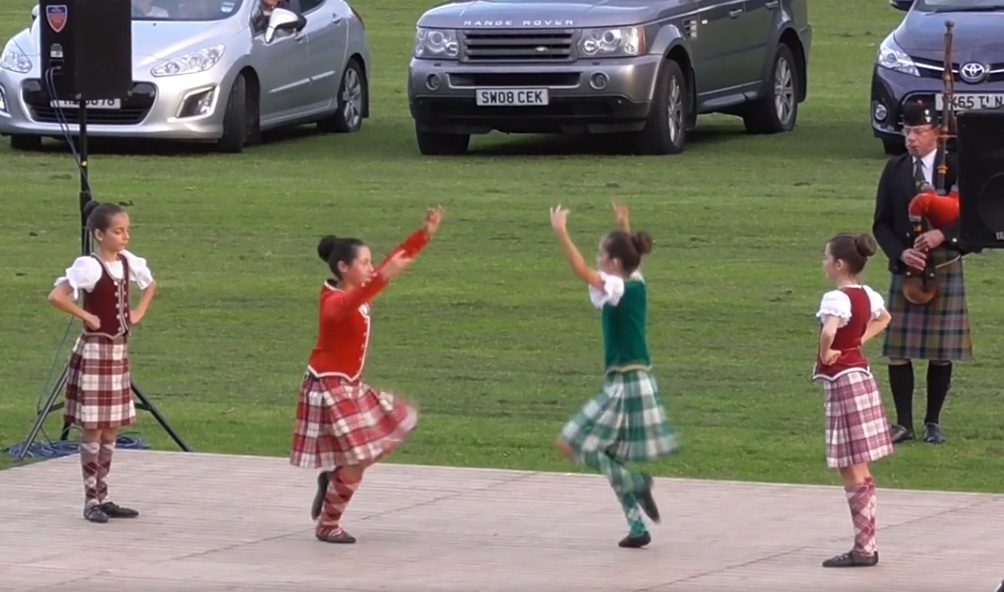 A Perthshire grandmother has told of her pride after a video of her Australian grandaughters' first Scottish performance went viral.
More than 15,000 people have viewed the footage of the Blundell sisters dancing at Pitlochry's Highland Night.
Twelve-year-old Holly and her 11-year-old twin sisters Erin and Hannah were joined by Leah Slane from Stanley for a performance of the Hullichan.
The girls are currently on a five week visit to their grandmother's home in Pitlochry and have since competed at the Kinross and Perth Highland Games, and plan to dance at the Strathardle and Granton on Spey events.
Dorothy Thomson – whose daughter Lynne emigrated to Grafton in New South Wales, Australia, in 1999 – said the trio had packed an entire suitcase with highland dancing kit for the trip.
She said: "They compete in Australia but this was the first time on Scottish soil – the last time they were here was four years ago and they weren't dancing then.
"They brought over a suitcase full of dance stuff – because they do different dances and have a sailors suit for the hornpipe and jig as well as the kilts.
"It's quite a lot of stuff for three of them, so it's just as well they all have their own baggage allowance on the plane or they would have been stuck."
She said the girls were prevented from competing at the Pitlochry Highland games as they have yet to reach a high enough level.
"They were hoping to dance at Pitlochry games but they are only Intermediate and you need to be Premier," she said.
"So Jean Swanson, who is the dance teacher here said they could do the Highland Night instead.
"I don't know who took the video but it's great that folk are wanting to watch it. The girls are fair chuffed about it as well."
She added: "It's lovely that they have taken it (highland dancing) up. Their mother Lynne danced when she was here but she didn't do it for long. In Australia there was someone in their town teaching highland dancing and the girls went along and that was it.
"Holly has been doing it the longest, about three years, and the twins have been doing it about two years – they haven't been doing it that long but they are very good."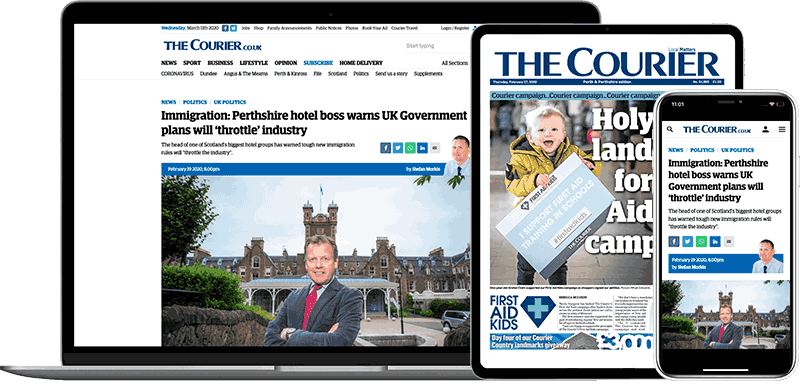 Help support quality local journalism … become a digital subscriber to The Courier
For as little as £5.99 a month you can access all of our content, including Premium articles.
Subscribe