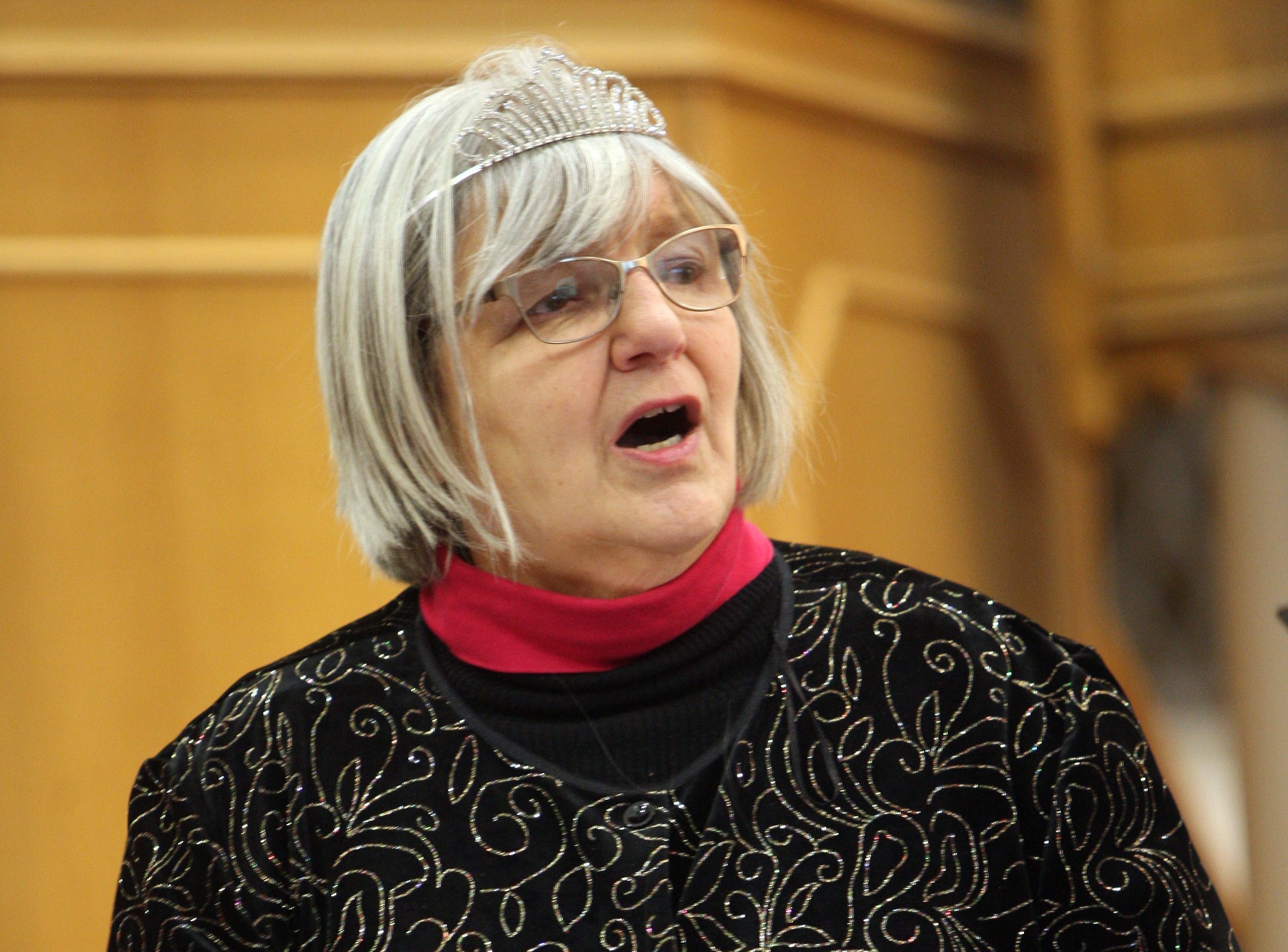 Fifty years after a new organisation was born out of one of the first folk festivals in Scotland, a unique concert is to be held featuring a selection of people who have made it what it is today.
In 1966 the Traditional Music & Song Association of Scotland (TMSA) emerged from the Blairgowrie Folk Festival.
Now a one-off 'Back to Blairgowrie' concert this weekend features a selection of the people who will help celebrate the birthday back where it all began.
Performers include singers and musicians – Archie Fisher, Joe Aitken, Sheena Wellington, Kenny Hadden, Davey Stewart, Doris Rougvie, Aileen Carr, Pete Shepheard, Gillian Frame and Simon Thoumire.
Many of the performers come from the local area and were involved in the Blairgowrie and successor festivals. Others represent the progression of the traditional music and song.
Event spokesperson Alison Mackinnon said the TMSA was established in 1966 to promote, present and preserve the traditional music and song heritage of Scotland, and is the country's oldest individual membership organisation associated with traditional music and song.
The Blairgowrie Folk Festival moved to Kinross after a few years and then later to Kirriemuir – where the TMSA Angus Branch runs a festival every first week in September.
Amongst those performing is Scottish folk singer and song writer Archie Fisher who has released several solo albums since his first in 1968 and recorded with many other groups and singers, including The Clancy Brothers.
He hosted his own radio show – Travelling Folk – on BBC Radio Scotland for almost three decades. Archie is a Patron of the TMSA and was at the initial Blairgowrie Folk Festivals.
Dr Sheena Wellington is often best known for her singing of "A Man's A Man For 'a That" at the opening ceremony of the Scottish Parliament in 1999. Born in Dundee into a family of singers and factory weavers, Sheena's repertoire covers everything from Burns to ballads to the best of contemporary song writing, drawing from the rich Scottish tradition passed from musician to musician through the ages.
Pete Shepheard is a founder and member number one of the TMSA. He has continued to be involved with the organisation and other local traditional music activities including the annual Fife Traditional Singing Weekend event. An acknowledged authority on folk song including contacts with the Scottish traveller folk such as the Stewarts of Blairgowrie and Jeannie Robertson's family in Aberdeen and his enthusiasm as a singer and collector resulted in the creation of Springthyme Records in the 1970s.
Meanwhile, Davey Stewart from Kirkcaldy, was a founder member of the TMSA, and is possibly best known for his long-term collaboration with John Watt.
Saturday's concert is supported in memory of Ian (Jock) Hunter.
Back to Blairgowrie Concert
Blairgowrie Town Hall, Brown Street, Blairgowrie
August 27
www.tmsa.org.uk