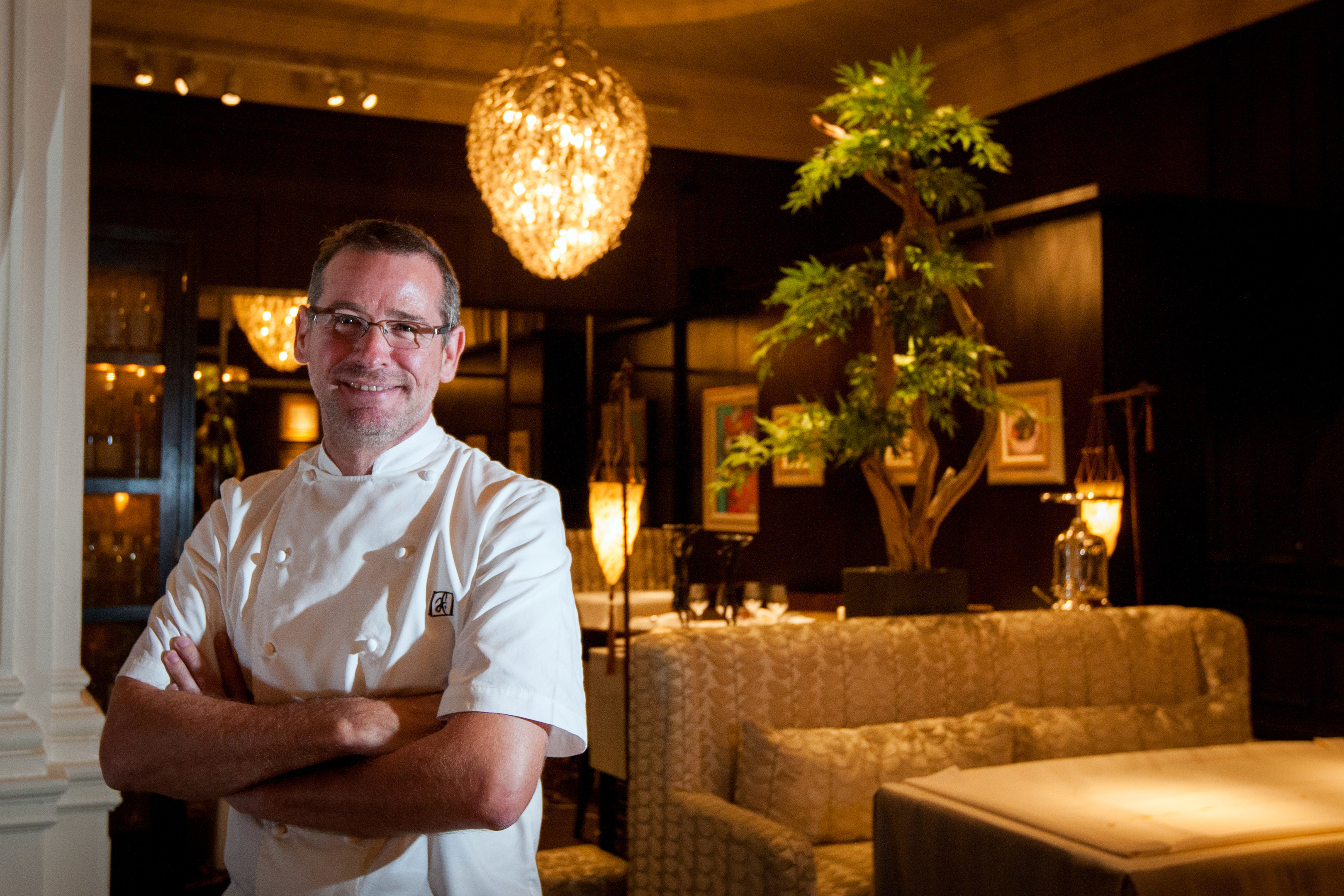 A Perthshire restaurant has been named as the top Scottish eaterie in an influential guide.
Restaurant Andrew Fairlie ranked ninth in the 2017 Good Food Guide, the only venue north of the border to make the top 10.
It beat other big name venues such as The Kitchin, in Edinburgh, and Le Gavroche, in London.
Fife's Peat Inn was also highly rated by the guide, coming in at number 20. The Courier Country restaurants are the only two Scottish restaurants outside of Edinburgh to make the top 50.
Andrew Fairlie, who runs his restaurant at the Gleneagles Hotel, said he was "delighted" to be so highly rated by the guide.
He said: "I am absolutely honoured to be included.
"To be in the top 10 in the country – especially when you consider how vibrant the restaurant industry is right now – is fantastic.
"It's our 15th anniversary this year and to keep being included after all these years is testament to our hard work over this time.
"The fact that it's voted for by the public and diners makes it more of a validation."
The 2017 guide awarded Cumbrian restaurant L'Enclume, in the village of Cartmel, a perfect 10 for a fifth time and named it the top restaurant for the fourth year running.
The guide also awarded a score of 10 to Restaurant Nathan Outlaw in Port Isaac, Cornwall, taking it to second place in the top 50, for its "first-class food and knowledgeable, welcoming service".
Restaurant Sat Bains in Nottinghamshire, Pollen Street Social in London and Hibiscus, also in London, all won scores of nine and took third, fourth and fifth place in the ranking respectively.
A number of unusual locations also feature in the guide, including three restaurants housed in shipping containers – Cook House in Newcastle, Craftworks Street Kitchen in Truro, Cornwall, and Kricket in Brixton, London.
It also raves about the "modern marvel" that is the independently-run Gloucester Services on the M5 which includes a gourmet cafe committed to locally-sourced food.
Shuck's at the Yurt, a restaurant housed in a tent in Thornham, Norfolk by husband and wife team Phillip and Beth Milner, has also been recognised as one of the top places to eat in the country – as has Spoke and Stringer, part of a bike and surf shop in Bristol.