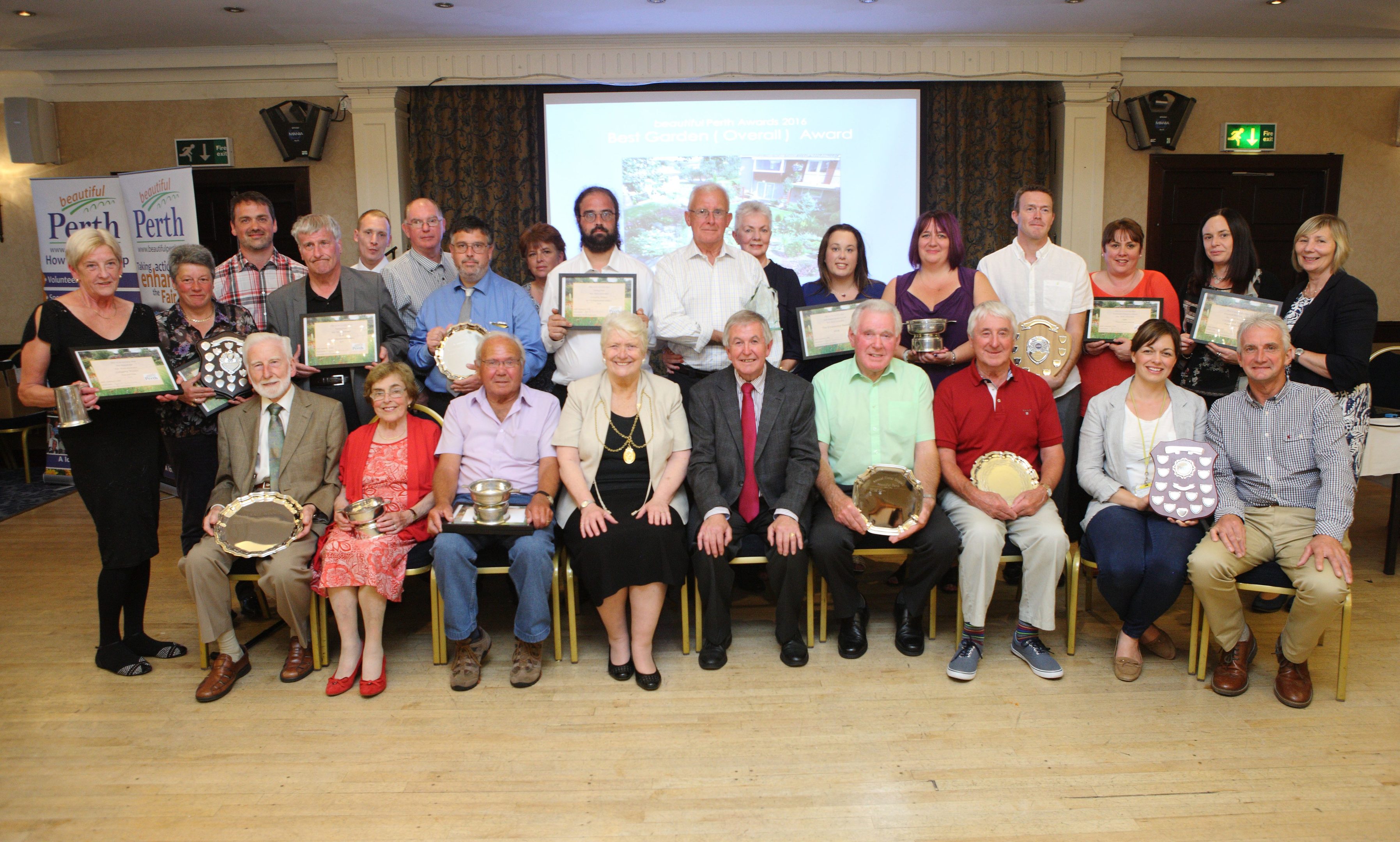 The work of many of the Perth residents and businesses who have made the Fair City bloom with colour this summer have been celebrated at the Beautiful Perth Awards.
The annual awards recognise everything from residential front gardens to window boxes, local environmental projects to floral displays created by schools and local firms.
Of the evening's two most coveted awards, the Rosebowl for best overall garden was presented to city couple Jim and Stella Cormie.
The Endeavour trophy was awarded to Perth Railway Station Garden Club, whose efforts were judged to have made the greatest community impact.
Elsewhere, there was recognition for the hard work of staff and pupils at the city's Fairview School and Kinnoull Primary, while the gardens at The Royal George Hotel and People with a Mission Ministries in Riggs Road also impressed judges.
The green fingered talents of a number of other city individuals were recognised, with a range of bronze, silver, silver gilt and gold awards handed out on the night.
Beautiful Perth Chairman John Summers OBE was joined by Provost Liz Grant, to present the certificates and trophies.
Mr Summers warmly congratulated all the entrants and said: "Yet again, the people of Perth have pulled out all the stops to make the city look wonderful.
"The judges from Britain in Bloom visited Perth recently and I was proud to be able to show them the results of the outstanding community involvement we enjoy in Perth.
"Of course, none of this would be possible without the hard work and commitment of the volunteers on the Beautiful Perth committee and those people who regularly turn out to help us with our projects.
"The Fair City simply would not be the same without them."
This year, Beautiful Perth judges also helped assess the Gannochy Trust's 2016 Gannochy Garden Awards, which were also presented at the reception.
The 2016 category winners in full:
Care Homes: Kincarrathie House.
Multi Storey Flats: Mr Malcolm Miller.
Hotels and Inns: The Royal George Hotel.
Pubs and Clubs: The Ormond Bar.
Commercial Premises: People with a Mission Ministries.
B&Bs/Guest Houses: Woodlea Guest House.
It's Your Neighbourhood: Turning Point.
Nursery/Primary Schools: Kinnoull Primary School.
Schools: Fairview School.
Senior Citizens' Front Gardens: Mr Andrew Donaldson.
Annual Bedding Display: Mr James Lister.
Residential Front Gardens: Jim and Stella Cormie.
Endeavour Award: Perth Railway Station Garden Club.
Best Overall Garden Award: Jim and Stella Cormie.
Gannochy Garden Award: Mr & Mrs Bonar, Gannochy Edge.
Gannochy Patio Garden Award: Mr Clark, Kinmond Court.