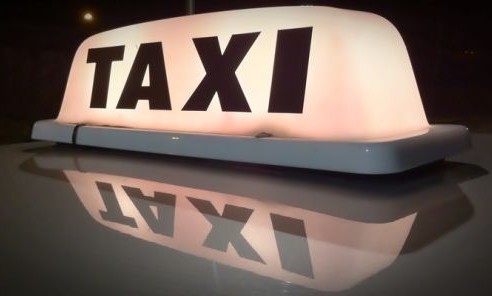 A former taxi boss has been refused an alcohol licence because police chiefs believe he could become a temptation for local crime lords.
Police Scotland called for Bernard Munro's application for a personal permit to be blocked, claiming he had links with ringleaders of organised gangs.
Mr Munro was arrested in 2012 when officers found more than £100,000 of heroin in his taxi.
He was caught as part of a large-scale surveillance operation aimed at smashing drug trade links between Tayside and Liverpool.
Mr Munro, 62, was later cleared of all allegations, but his passenger Stephen Townsley was jailed for five years and six months.
Mr Munro went before Perth and Kinross Council's licensing board on Friday to fight for a new license, which would allow him to work and gain promotion at a Perthshire hotel.
The board heard that Police Scotland had formally objected to the bid, claiming it could impact on public safety.
Local constable Sean Scanlon told the hearing: "Given the high value of the drugs involved here, if Mr Munro were to be granted a personal licence it would afford him further possibility to engage in this type of criminal activity.
"It would also make him potentially enticing to serious organised crime groups."
The board heard that Mr Munro was caught with around 140g of heroin in his taxi at Coupar Angus in June 2012.
Earlier, police had seen the vehicle involved in a drugs transaction.
Officers claimed to have watched Mr Munro get off his taxi with a "rugby ball" shaped package and deliver it to another car. Police said he then walked away with a red satchel, like the one found in his taxi.
But Mr Munro claimed he was a victim of mistaken identity. Although he accepts he was the driver, he claimed he never left the vehicle.
Police also questioned why Mr Munro had the names and numbers of two convicted drug dealers on his phone. He said one of them had used his phone during a taxi run.
Police later seized nearly £11,000 in cash found at a shop run by Mr Munro's wife, Liz.
Mrs Munro, who also attended the hearing, said the money – found in a carrier bag – had been takings from their business, including £3,000 payment from a recent construction job.
She said: "I know how bad all of this looks in black and white, but there is two sides to every story.
"My husband is a hard working man and it doesn't make sense that he is being painted as this menace to society."
Mr Munro told the board: "All I want to do is get on with my life. When I was drinking, I was Perth's nightmare and I was well known for that.
"But I haven't touched alcohol in more than 20 years. I'm a changed man."
Councillor Dennis Melloy told Mr Munro: "What concerns me greatly is that on several occasions you have been seen speaking to local drug dealers and you have their numbers on your phone."
The board unanimously voted to reject Mr Munro's application. It is the third time he has been turned down for a licence.