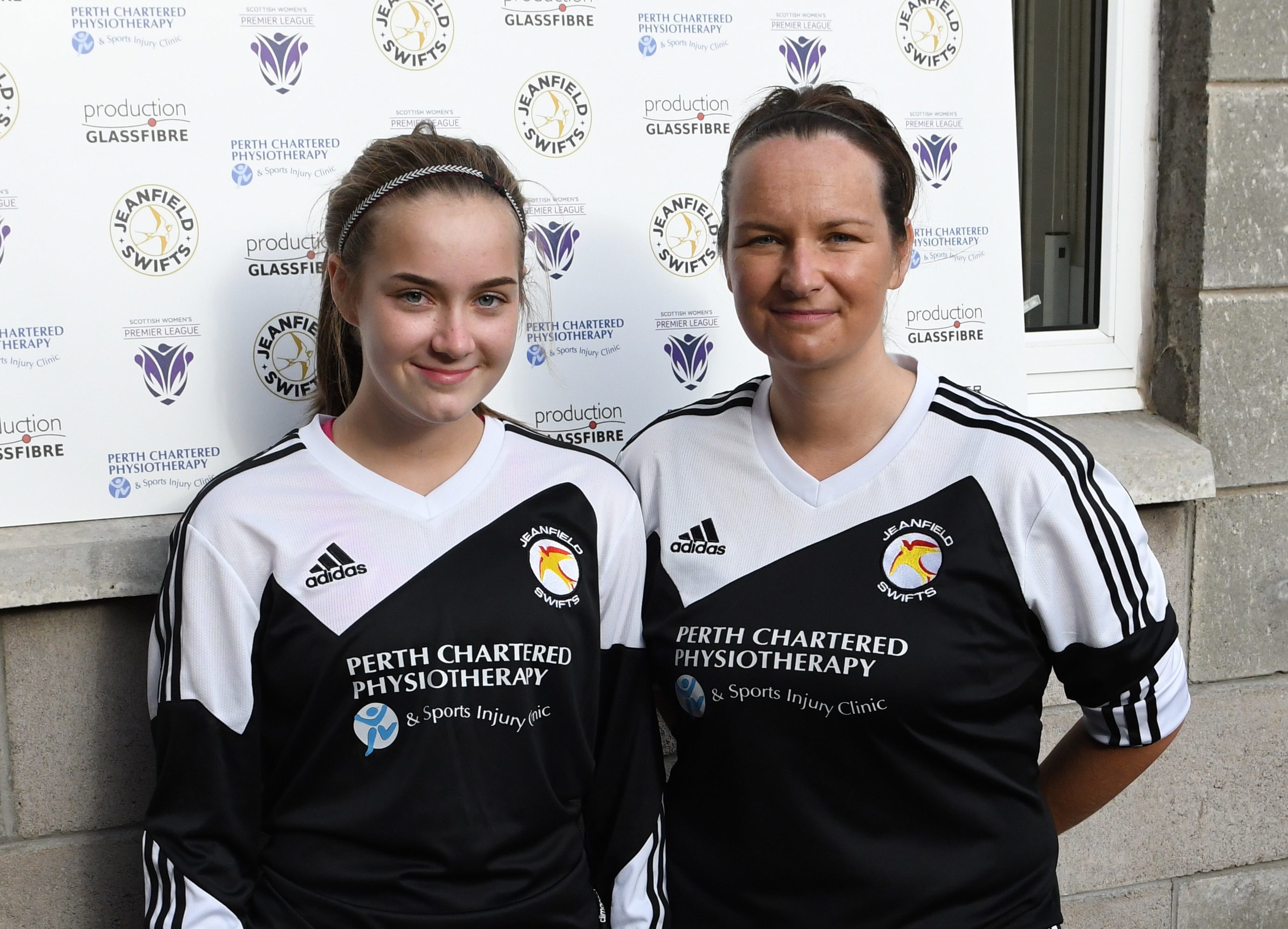 Two Perth footballers are believed to have made history by becoming the first mother and daughter to play together in a competitive match in the UK.
Rachel Wolecki joined mum Donna Shaw on the pitch as Jeanfield Swifts Ladies team battled it out against league leaders Glasgow Girls.
Rachel has been playing for the club since she was seven years old and made her debut for the Ladies' team two months ago.
Donna said that when she saw the 14-year-old was coming onto the field 30 minutes before the end of the game she assumed she was coming on as substitute for herself.
"I thought I was being substituted but instead it was someone else," she said. "We both play centre midfield normally but she played left midfield in the game.
"There was always the possibility it could happen but I didn't expect it to be so soon. Rachel is such a talented player…and I was delighted to see her running onto the pitch and joining me in mid-field. It brought a smile to my face.
"It was a really tough game and as one the oldest  in the team, seeing my daughter coming on with fresh legs to help me out was special."
She added: "Rachel has played for Scotland under 15s and has a bright future ahead of her."
Rachel added: "My mum has always been there supporting me throughout my football but it was a bit weird coming on to play beside her.
"Looking back it is a special thing we have done, my mum has inspired me for years to be the best I can be. I am just happy that I'm breaking into the ladies team."
Although Jeanfield Swifts lost the match 2-0, all of Rachel and Donna's team-mates were delighted to play their part in creating a little bit of history.